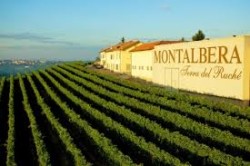 Rigour, foresight in planning, imagination and poetry. These lyrical words seem to contain  dedication and love to wine passed between the members of Enrico Riccardo Morando family since the beginning of the twentieth century when it was founded.
Around the mid-nineteen-eighties the owners decided to choose a new philosophy of expansion by buying surrounding vineyards and grounds and cultivating high quality vines. The process still continues today.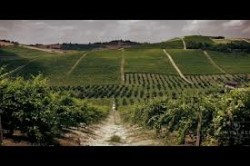 The Montalbera wine estate is located in Asti province in Piemonte, foothills of Alps, northern Italy at the top of the Bricco Montàlbera site, in an area lying between the communes of Grana, Castagnole Monferrato and Montemagno. It lies at the highest point of the entire denomination of Ruché 270 metres above the sea level. The winery is completely surrounded by a circular plot of vineyards covering 4 neighbouring hills which gives different exposures and soils that vary from clay to limestone. The 60ha lot is almost fully covered by the relatively unknown but indigenous variety, Ruché di Castagnole Monferrato, also called the 'Red Prince of Monferrato' which produces reds that tend to be medium bodied with notes of pepper and wild berries and floral aromas on the nose.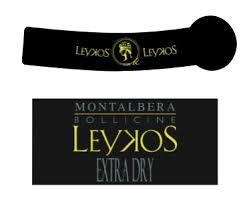 The other varieties planted in Montalbera vineyards, which cover over 130ha, are: Barbera d'Asti, Grignolino, Moscato d'Asti ,Chardonnay, Sauvignon and Viognier used to make white, rose and exceptional sparkling wines.What is surprising,that while holding the title of the Piedmontese company with the largest extension of vineyards in a single site,the production is only around 300,000 bottles a year. According to Franco Morando, the forward-thinking owner, they only want to use the very finest grapes which – naturally depending on the weather – come from those vineyard plots with the best exposures. For this reason at harvest time enologists at Azienda Agricola Montalbera carry out experimental tests and analyse the ripening curves for each individual vineyard.
Definitely the combination of great attention to detail, knowledge of winemaking, insight in blending traditions and a sense of innovation brings Morando's family close to answering the needs and tastes of the modern, demanding consumer.
Tasting Notes from 50 Great Sparkling Wines of the World 2014

LEYKOS Met. Martinotti Extra Dry, s.a. (da uve Barbera) 2013 – Pineapple & floral notes. Fruity entrance with a def peach flavour. Frothy mouthfeel. Sweet pleasant finish.

ROSEUS Met. Martinotti Brut, s.a. (da uve Grignolino) 2013 – Rose petals, water melon & fennel. Fruity entrance. Fresh palate.Frothy mouthfeel.Short bitter finish.