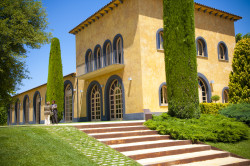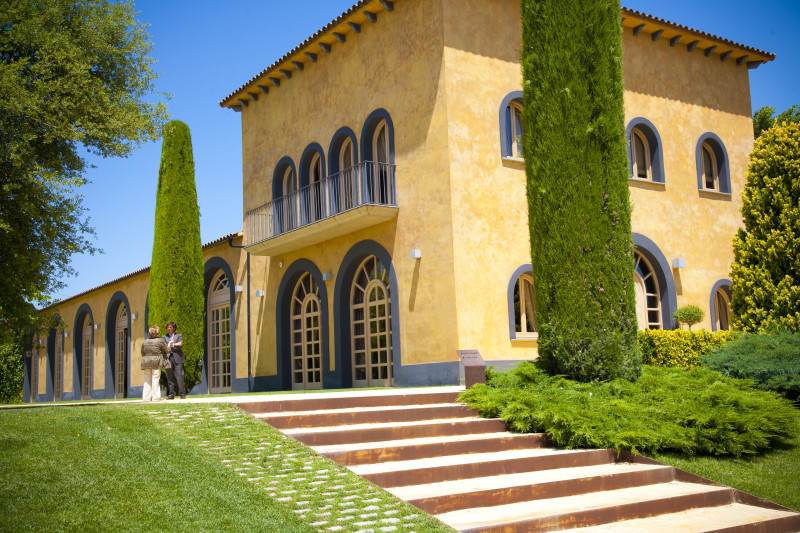 Sr Pere Ventura, founder of the cava house carrying his namesake, has high affinity for all things elegant. The aesthetics of Pere Ventura's headquarters in Sant Sadurní D'Anoia bear proof of his good taste. Manicured lawns and pruned foliage adorn the site's spacious compound. Upon entering the premises, take time to bask in the stunning interior design, which carries modernistic touches and utilizes natural materials such as stone and glass. There is nothing quite like sitting by a roaring fireplace and sipping a glass of cool cava.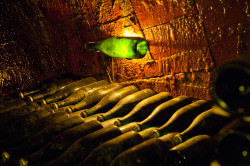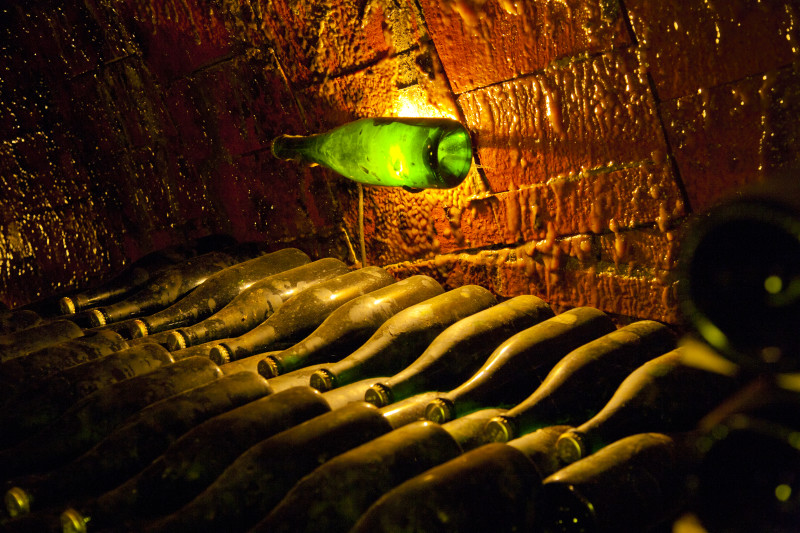 Ventura is generous about sharing the finer things in life with cava enthusiasts. The checkered print synonymous with Pere Ventura's branding, wittingly reminiscent of a chessboard, evokes the feel of an intellectual and classic pastime, for one of Ventura's ambitions is to promote the pleasures of drinking cava.
The roots of Pere Ventura's family tree are entwined with the history of Spanish sparkling wine. In 1872, Manuel Montserrat Font, Ventura's great-grandfather, laid the groundwork for his offspring by initiating cava production in the Penedès region of Catalonia. Meanwhile, Josep Raventós, Ventura's grandfather, is credited with producing Spain's first 'Traditional Method' cava. Raventós accumulated knowledge of the wine industry while working at the house of Champagne Mercier in Épernay, Dijon. After the Civil War drew to a close, Raventós carried the jewels of knowledge of champagne-making methods back to his homeland.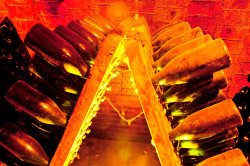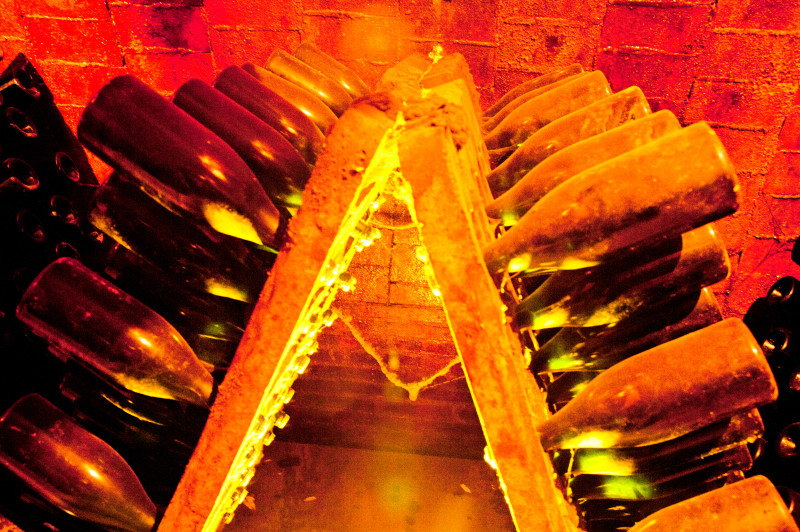 In 1991, a young Ventura stepped out of his comfort zone and left his family's trade to start a new chapter. While Ventura's entrepreneurship mirrors that of the men who came before him, his individuality shines through in his brand, which he founded at the tender age of 22. Cavas by Pere Ventura possess signature lightness but don't skimp on flavour. Take note of Ventura's handprint on the label of your next acquisition – he gives you his stamp of his approval.

Tasting Notes from 50 Great Cavas 2014
Tresor Rosé NV – Wild strawberries on the nose. Explosion of fruit on the palate. Crisp short finish. Pleasant mouthfeel. Resplendent!
Cupatge D´Honor Vintage 2011 – Brioche, baked apples, vanilla & subtle citric notes. Fresh entrance & palate. Medium finish.
Tresor Brut Reserva NV – Green apples with subtle notes of almonds & pastry. Creamy entrance with balanced acidity. Fresh medium finish.
50 Great Cava Wine Tasting Tour here.
50 Great Cavas is on Facebook and Twitter @50greatcavas #cava #50gc