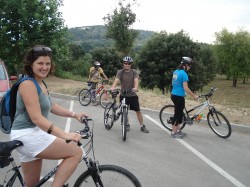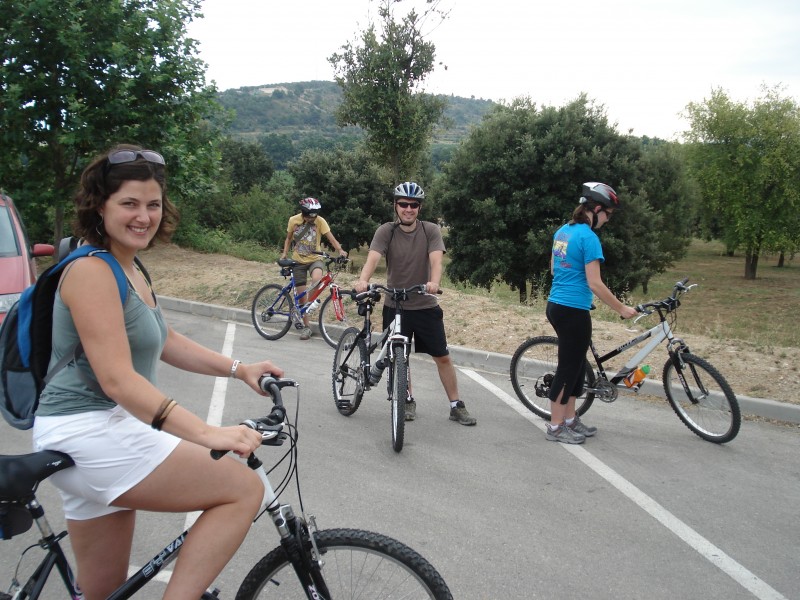 Waking up early with slightly overcast skies I grew concerned the wine and bike trip I had scheduled with Wine Pleasures might be postponed. However, as I pulled up to the meeting spot my fears were put to rest as the group had just finished unpacking the bikes from the trailer. 
The Wine Pleasures team led me to my trusty steed, a white and black mountain bike that appeared to have been put to good use. As we left the parking lot to begin our tour of two vineyards in the Penedès I fleetingly thought back to adventures with my childhood Schwinn.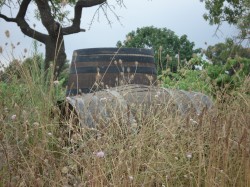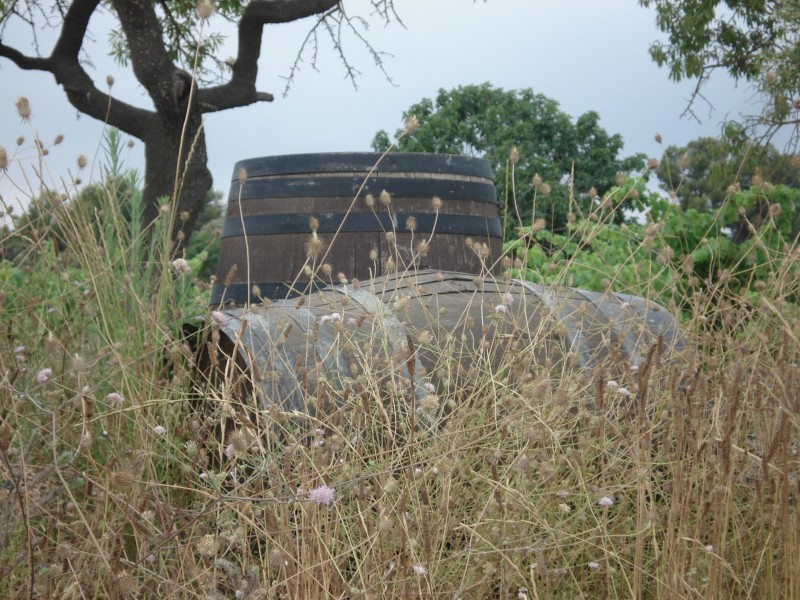 The tour took off down a narrow dirt covered road, which the bikes handled with ease due to their plush seating.  Drifting down the road, ripe grape vines marked our left and right. Despite a few hiccups with the gears, the group settled in to enjoy the scenery and beautiful weather together.  Riders moved forward and back through the tour group to chat about their travels and the day. 
Before we realized it, we had already finished the six kilometers to our first vineyard and were pulling into a well manicured pebble garden overlooking trellised vines. Casually leaning our bikes next to the entrance, we toured the vineyard, Caves Berdié, with two of the three owners. The owners explained they solely produced Cava, Spanish sparkling wine, and had taken over the business from their parents, as they were also siblings. After sampling three delicious Cavas, we hopped back onto the bike with even more energy and pedaled off to our next stop.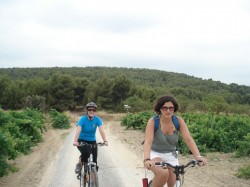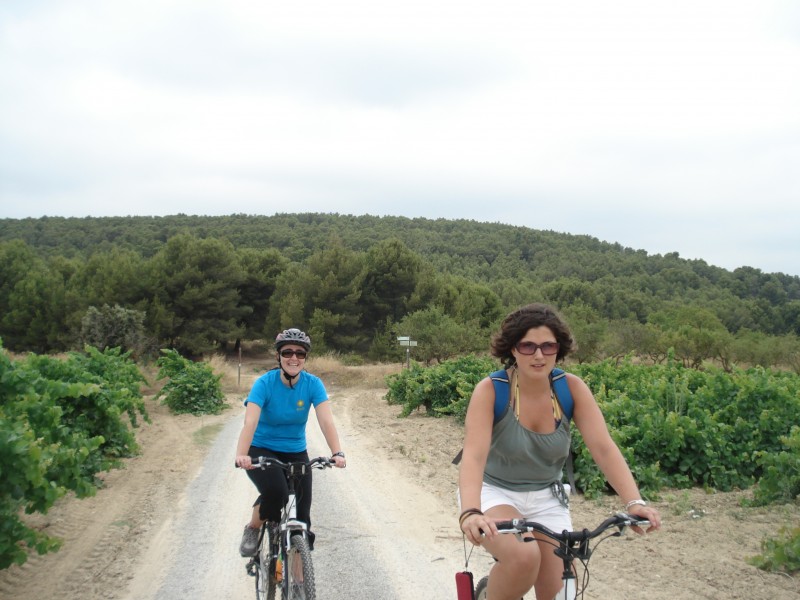 Slowly rolling through the middle Penedès, tour members began taking pictures of each other as they rode past and found quite a few scenic spots to stop for group pictures. With even drivers waving as they passed us, the fast paced urban atmosphere seemed a world away. The group cruised into the final stop, Torres vineyard, eager for the next tasting. Reminiscent of Disneyworld, the tour took us through the production process and luxurious grounds.  Ending the visit, we sampled wines from each of the Torres vineyards in Spain, California and Chile. Once the tasting finished, the group lingered to savor the moment and the day, but like all good things it had to come to an end.
Nate Levinson, Wine Travel Writer for Wine Pleasures