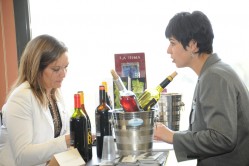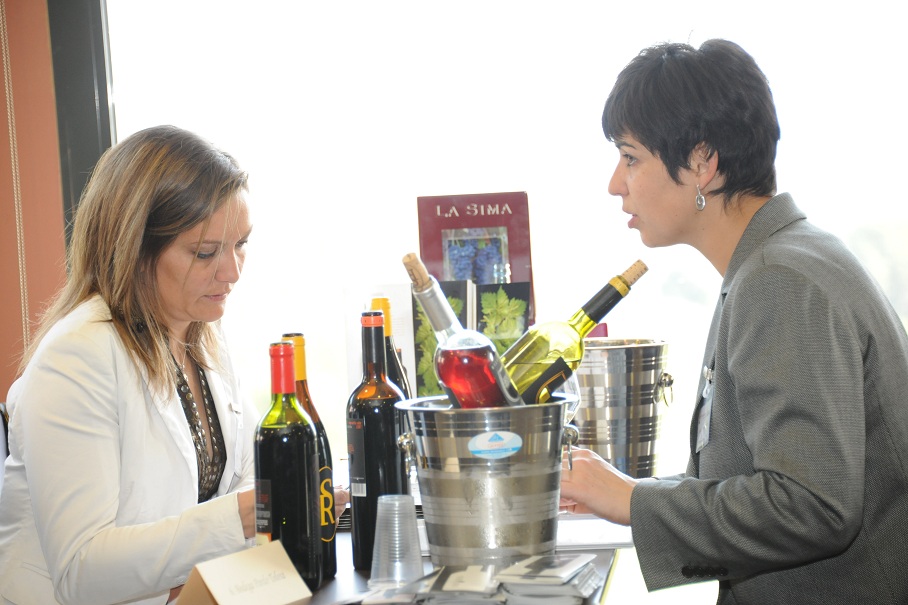 Loles Muñoz Requena  is the Winemaker at Bodega Pardo Tolosa – Vinos de Alborea.  She and Mª José Veses Reche are representing the winery at the 2011 "Buyer Meets Iberian Cellar" Workshop.  We caught up with Loles just before the workshop to ask her a few questions. 
Pardo Tolosa has been growing grapes for a long time and only recently got involved with winemaking.  What made you decide to expand into winemaking? Though we have been in the grape production business for a long time, winemaking became a part of our business just about four years ago.  It is therefore no wonder that we have managed to combine traditional and modern technologies coupled with ecological farming practices in our establishment to produce wines that have come out to be authentic, of good quality, great personality and well priced. As an environmentally conscious company, we are in the final year of the conversion of farms to ecological production and hope to be certified by the end of this year as ecological producers.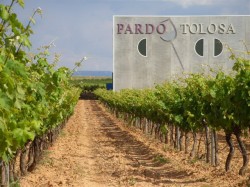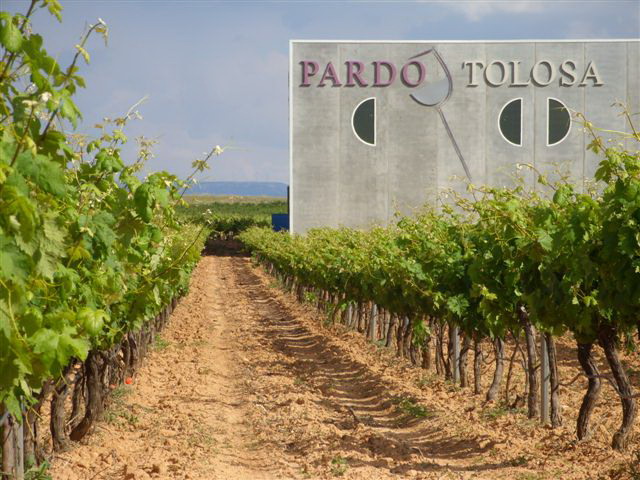 What makes your wines stand out? Located in Alborea, in the province of Albacete in the Castilla-La-Mancha region (setting of the great novel written by Miguel de Cervantes – "Don Quixote") of Spain, Pardo Tolosa stands to testify to the power of these lands as producers of good quality grapes. 
The native grape varieties of Bobal, Macabeo and Tempranillo provide a magic touch to our wines.  Thus for our Red Wines we have vast tracts of Bobal vines whose grapes produce wines very characteristic of the DO "Manchuela",  and Tempranillo (the Spanish vine of excellence), whilst for our quality White wine the Macabeo grape is used. 
These vine varieties sprout from old, well nurtured vines.  The maintenance of a strict pruning regime and policy leads to a well balanced equilibrium between vine foliage and fruits.  These, added to the to the well controlled grape output per vine, subjects our vines to moderate stress – a key to the production of high quality grapes.  It is therefore no surprise that these factors combine to produce high quality grapes that definitely play a major role and serve as a guarantee to the production of the excellent wines that comes under the seal of Bodega Pardo Tolosa. 
 What can you tell us about the kind of consumers who drink your wine? We make wine for people who want to discover local varietals like Bobal and Macabeo and discover our lands flavours full of traditions where you can chew the history.   
How would you compare the workshop methodology at Wine Pleasures to a large-scale wine trade fair?  What are the strengths and weaknesses of both?  We like this kind of trade fair because you have complete control of the importers that come to visit and you can make many contacts before hand while in a large-scale trade fair that is impossible. The organization is very competent and they give us a lot useful information.