We've arrived in Porto for the 3rd International Wine Tourism conference a couple of days early. We've been lucky to be invited to a special pre-conference wine event, a two-day tour of northwest Portugal's wine regions, with a group of wine, food and travel writers and bloggers from around the world. 
An imposing white manor house overlooking a pastel-coloured valley of farmhouses and vineyards is our first stop in the Minho region, famous for its Vinho Verde or 'green wines'. 
After settling into our loft-like apartment in the former store rooms at Paco de Calheiros, the grand home of the Count of Calheiros that now doubles as boutique accommodation, we take a stroll around the gardens as the sun sinks into the valley below, before heading inside for our first tasting.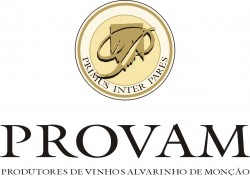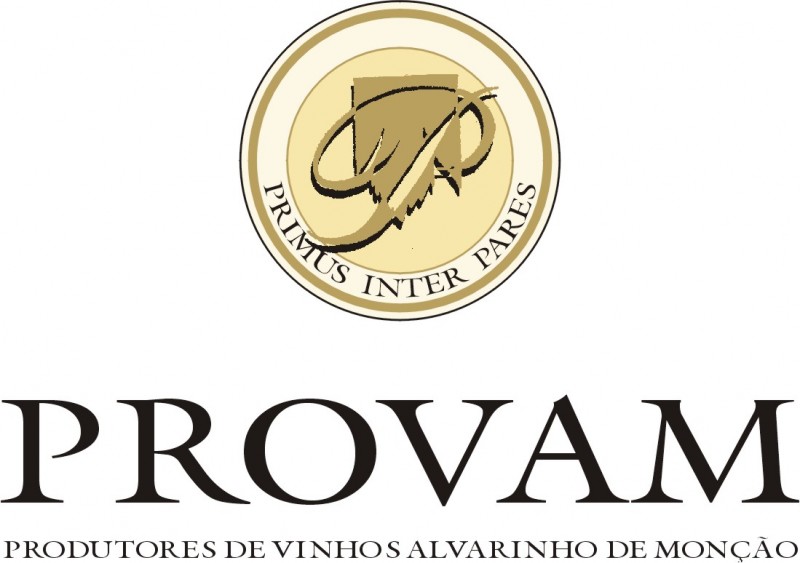 Jose Domingo, the softly spoken winemaker from Provam winery, guides us through a sampling of his Alvarinho-based wines in the elegant old dining room. White linen tablecloth, chandeliers, illuminated candelabra – it's a very refined setting that in some situations would be stuffy, but Count Francisco is a warm host who quickly makes us feel at home.  
We start with the nicely balanced 2009 Varanda do Conde, made from Alvarinho and Trajadura grapes, followed by the Portal do Fidalgo, also 2009, but made purely from Alvarinho. Jose thinks the Portal do Fidalgo is the best expression of an Alvarinho wine – perfumed, with a nice minerality, and a little citrus, it's very fresh. Next up is a sparkling Coto de Mamoelas 2007, which reminds me of a Spanish Cava – lovely mouth-feel, good viscosity, and very easy to drink.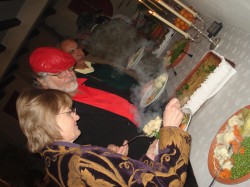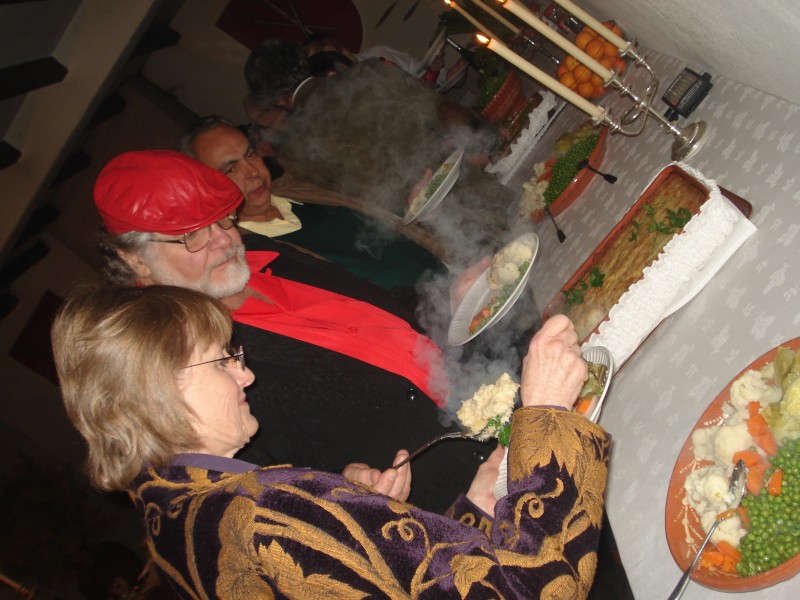 The Count takes us on a tour of his labyrinthine 17th century home while the tasting room is prepared for dinner. Like many of the noble families in the area, Francisco has converted his family home into boutique accommodation, but he's done it in such a way that it's hard to distinguish between the public and private spaces. Sober portraits of Francesco's ancestors hang above fireplaces, ceramic and crystal objects decorate sideboards, and in a comfy sitting room family snapshots cram the shelves along seashell collections and African wooden carvings.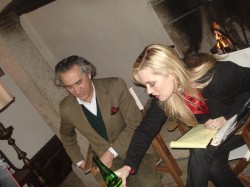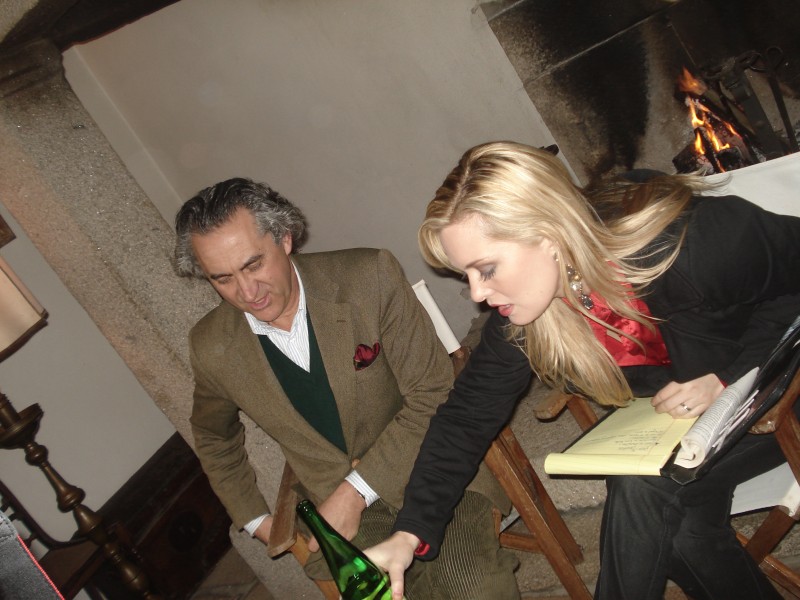 Back downstairs in the dining room we chat about wine, food and travel as we feast on the house specialties, soup, bacalhau and chocolate mousse, washed down with more of Jose Domingo's delightful wines. Those who are up for a nightcap head upstairs for a taste of Francisco's own Vinho Verde wines. 
A small group of us sip the region's famously fresh wines as we watch Francisco record an interview for an Internet television show. After trying the young green wine, Charity Winters show host says "So it's like Pinot Grigio, only cheaper!" Vinho Verde may be a light, young wine but it has a long history. "It's even older than port," Francisco explains. "You're kidding!" she exclaims. "That's a fun fact!!" 
And this is going to be a fun couple of days.