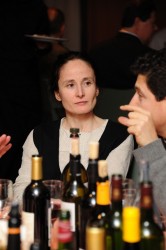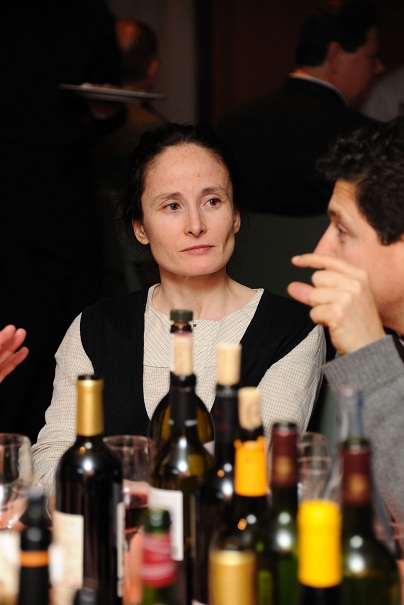 Italian wines are becoming more and more popular in the Asia-Pacific market, with consumer demand growing each year. As a wine company primarily focused in this region, Overland Trade is hoping to take full advantage of the increasing interest in this location of wine production.
Overland Trade brings an extensive knowledge of wine with 20 years of experience and a concentrated understanding of Asian markets. Their current portfolio offers a wine range of Chateaux and Estate wines from the Old World, as well as a number of innovative brands from the New World, all of which have been singled out by their in-field sourcing team. Overland Trade continues to increase their network of global wine contacts by tasting new wines and meeting up-and-coming producers. With this growing network, they are able to provide their customers with a distinctive wine offering.
Christine Vallet, wine buyer for Overland Trade, let us in on her goals for this year´s Buyer Meets Italian Cellar workshop and also gave us some background about Overland Trade´s development throughout the years. 
I noticed from your website that Overland Trade began in 1992, can you tell me how your business has grown since it first started?


Overland Trade is based in Paris and we also originally started out with a regional office in Hong Kong. For twenty years, we have focused on the Asia-Pacific region. But, specific to our business growth, we have grown exponentially. We began with selling zero bottles of wine to reaching nine million bottles sold last year.
What do you feel are the benefits of the Wine Pleasures workshop methodology opposed to a large trade fair?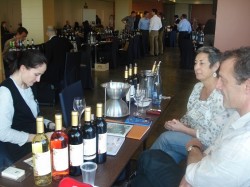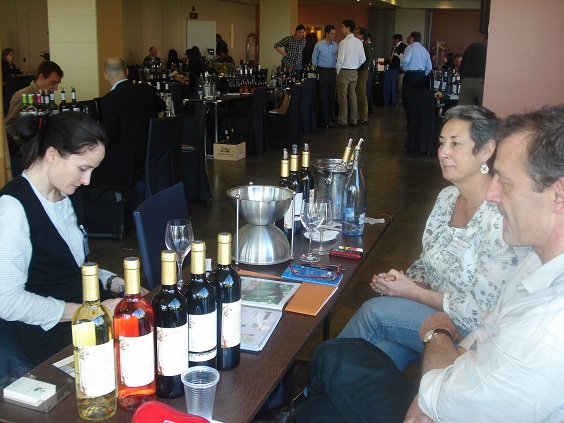 I feel like this type of workshop is ultimately a faster way of doing business. It is an opportunity for our business to figure out who we can work with in the near future. And, it is a chance to interact with people that really understand what exporting is about and can understand our expectations. At a wine fair, you can only taste wine.
What is Overland Trade hoping to gain from this workshop?
We hope to find new, reliable producers. Today, Italian wines represent 15 percent of our sales. We have a larger demand than we have in the past, so we are looking forward to being able to meet and talk with such a large variety of Italian wine producers.
What kind of wine stars do you hope to find at the workshop in terms of color, price, and region?
We are looking for wines from any region. Overland Trade is focused on red mainly but all price categories of wine from entry level to top end. 
You are based in France and import to Asian countries. How did that situation evolve?
I guess the idea was to do things thoroughly rather than trying to touch at everything. The office based in Asia helped a lot to specialize on the market; we have a very deep and lengthy understanding of the situation in Asian markets. Our core activity is also with medium size wineries, most of them have time to travel to Europe, maybe America, but have no time to cover Asia – too far, too expensive, too time consuming for them.
What do you see as the top three trends in the Asian market?
Overland Trade is specialized in the Asian market, so trends are something that we are constantly in tune with. The trend is towards quality, in terms of wine but also packaging and service. In addition, stable pricing is very important to our customers.
Italian wine producers interested in exporting to Asian markets would do well to make the effort to attend the upcoming Wine Pleasures Worshop Buyer meets Italian Cellar (5-7 Nov 2012), Assisi, Umbria and set up a meeting with Christine!