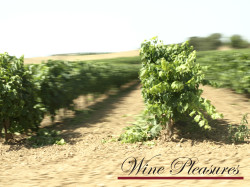 So densely packed with all manner of deciduous and evergreen trees is the 10,000 square metres plot which is home to the Wine Pleasures Business, that it's not really possible to see the boundaries!
Roughly constructed walkways allow ambling access to cultivated fruit bushes giving some respite from the out-in-the-sticks forest-like feel of the place. At one point the land opens out to reveal a child's play area, complete with Football Sala goals, only to be consumed once again on the touchline by wild shrubs, herbs and more trees.
There's a drive that leads from the flat where I stayed for two nights which is better suited to a sturdy four-wheel drive vehicle than the cars of my colleagues, the other judges who arrived from all over Spain to take part in this inaugural 50 Great Sparkling Wines of the World Competition. However, stray off the path and who knows what flora and fauna may consume the inquisitive visitor.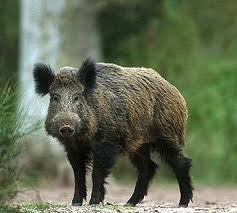 The night I arrived, Director Anthony Swift and I saw a wild boar, a large one at that, no doubt making its way to a feeding ground, or perhaps its lair (do boars have lairs?). The following day his son, the multilingual Jethro (at 12 years of age, he wouldn't like to be known as the child of the play area, of course!) told me of the large snakes that are regularly seen as well as the hunting birds in this picturesque 700 metre above sea level hilly landscape above the town of Vilafranca del Penedés.
Yes, that Vilafranca – central to the DO Penedés from where many of Spain's super whites and reds are made. I arrived at night but on leaving in daylight two days later (recovering from the intake, albeit professional tasting, of approaching fifty sparkling wines!) I was able to enjoy the sight of miles and miles of well tended vineyards as we descended from their mountain hideaway and into the valley.
A perfect place for Anthony Swift to establish his Wine Pleasures Wine Tours Company, after a career in marketing, the final move of which brought him to nearby Barcelona. Wine Pleasures was one of the first wine tourism companies in Spain, founded at the beginning of the 21st Century, ensuing from the keen interest and wide, self-taught, knowledge of the founder.
Like many businesses it has developed and evolves still. The core business, designing, conducting and enjoying bespoke wine tours for groups and individuals continues (for example a bike tour of nearby(ish!) bodegas is included in their portfolio) but there have been successful spin-offs too.
Anthony has a large database of wineries who want to sell and importers who want to buy. He brings them together for one-on-one seminars where products are tasted, prices discussed and deals sealed.
He has found that there are a large number of wine producers in Spain who baulk at the prices charged for exhibiting at the various wine fairs, including the cost of the hundreds of bottles of wines that have to be used as samples and the staff to pour, chat and try to sell; and he matches them with buyers who avoid the crowds of time wasters at such events, preferring to take some tranquil time with producers of whom they have a knowledge thanks to Anthony's good offices. It works.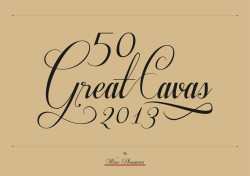 What also works, after a successful launch three years ago, is the 50 Great Cavas Competition and resulting e-book (now available, incidentally, through www.50greatcavas.com). This innovative idea came about because Anthony, a great aficionado of Cava, once Googled the idea – 50 Great Cavas, click. There was no response which led to him thinking that there really should be some sort of guide of the best Cavas available. A competition was born and a business idea blossomed.
The year-on added interest in his book – interest from Cava makers and from Cava consumers, a winning blend if ever there was one, spawned yet another fizzing good idea. Why not try a similar format but with sparkling wines of the world? This could include Cava, of course, but it would also enfranchise sparklers from other parts of the world.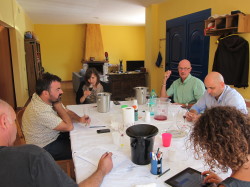 I was offered a place on the panel of judges for the inaugural event held over the final weekend of August  – I was interested in the concept, and hey, I like sparkling wine, to which regular readers will be able to attest! Easy question, easier answer – I was on-board!
The judging panel was chaired by Anthony and our fellow judges were all professionals in the wine business – journalists, sommeliers, a bodega Export Manager and the owner of a wine merchants.
Sensibly, the wines were put into different categories. The main difference was those wines which are made by the Traditional Method, what used to be called the Champagne Method. In other words the same method discovered in France and then  transported to most wine producing countries; and those which are made by the Charmat method, which involves provoking the second fermentation, not in bottle as with the Traditional Method, but in wine that is stored after its first fermentation in a pressurised tank.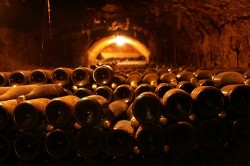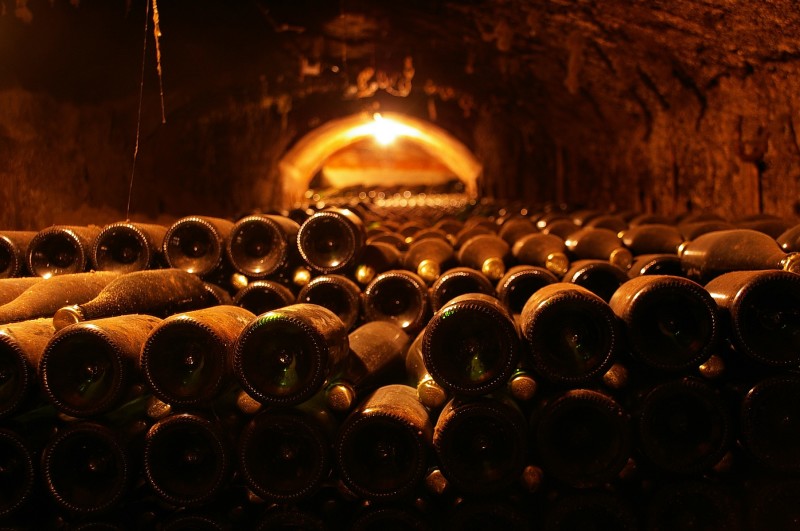 There were also sub-divisions for the first group, the Traditional Method, according to the amount of residual sugar the wines contained and also according to the amount of time they had been on their lees – in other words how long they had been kept in contact with the yeast cells which initiated the second fermentation.
It is this deposit of yeast, the sediment, that is blown out of the bottle when the sparkling wine is disgorged immediately before the bottle is finally closed and therefore ready for sale.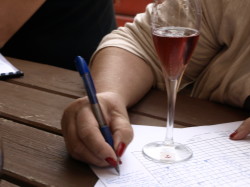 Each of us was asked to score the wine out of twenty marks, giving a mark for example for its colour, flavours, aromas, how long the bubbles lasted in the mouth and more. All of this bearing in mind each wine's category – for example a wine in the higher residual sugar bracket would be expected to have a sweet element to it and would be marked down if it didn't. Similarly a Brut Nature style wine, the lowest sugar content category would be punished if it were in fact sweet at all etc.
We were also directed to write brief notes about the wines so that there could be feedback to those wineries who had entered – there's nothing like professional, constructive criticism and I'm sure that producers will take note when the results are published and the comments are circulated.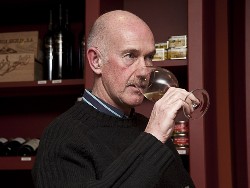 However, that's not today! So I'm sorry to say that the placings will not be published here, now – that's for a forthcoming post coming soon.
Contact Colin: colin@colinharknessonwine.com and www.colinharknessonwine.com plus you can now follow Colin on Twitter  @colinonwine