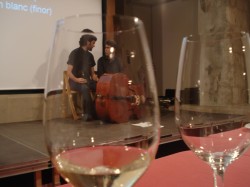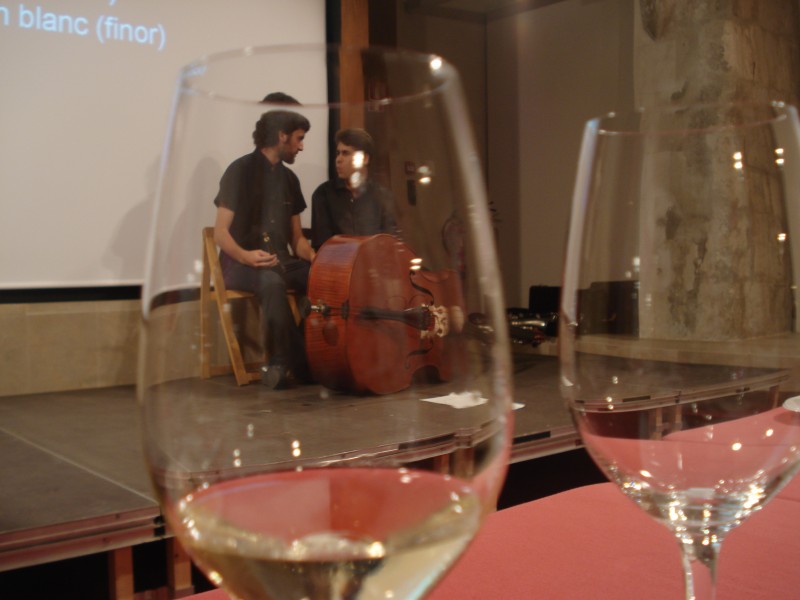 Forget cheese and crackers. Enojazz wants to know which jazz song pairs best with wine.
At Enojazz, the prequel to the annual VIJAZZ Festival, musicologist Joan Cuscó and wine expert Núria Bigorra narrated a night of tasting and listening pleasure for 60 guests at Vinseum, the Wine Museum of Cultures in Vilafranca del Penedes, Spain.
The concert began with "Days of Wine and Roses" by Henry Mancini paired with a glass of '08 Waltraud Riesling. Nuria, a winemaker from Torres Winery, explained that the elegance and harmonies in the music matched the elegant harmony in the wine, and the lingering slow notes of the composition were tied with the long finish of your sip. I thought that it was a fitting piece for such a sweet and delicate Riesling.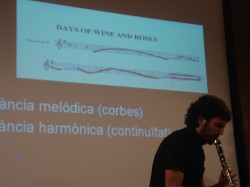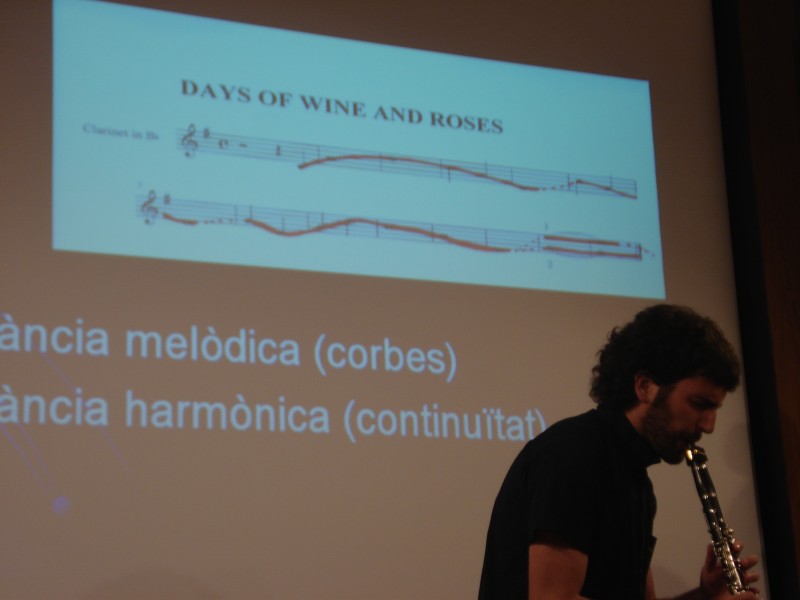 Next came….(sorry can't remember the name of the piece) and a 2008 Sauvignon Blanc with aromas of exotic fruit and high notes that mimicked the shrill pitch of the clarinet. The wine was almost as irritating as the abrasive melody, and I failed to finish my glass and remember the title of the music.
The concert ended on a high note (or, more literally, a low note) with a delicious red Mas La Plana Magnum that had been aged since 1981. The bassist plucked away at "Ornithology" by Charlie Parker. The complex wine, with flavors of wood and wild mushrooms, went well with such a multifaceted musical piece. The deep sounds of the bass were also suitable for the old wine, but a slower piece may have illustrated its age more appropriately than the rapid pace of Parker's composition.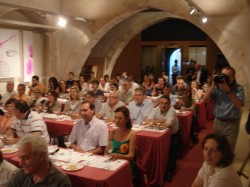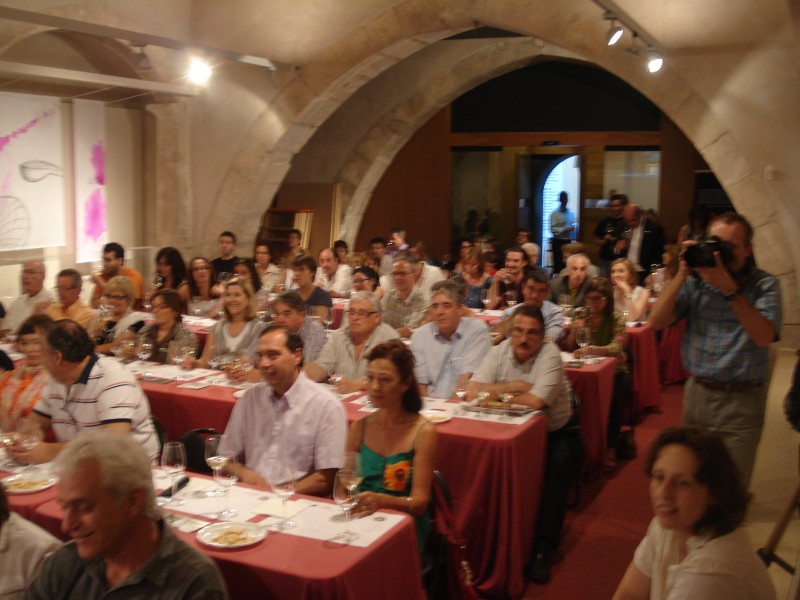 In the video below we asked Nuria and bassist, Oscar what their take was on matching music and wine.
If you have any wine and jazz or any kind of music for that matter that you think is a great match please add a comment and let the world know.
Kerrie Lopez, wine travel writer for Wine Pleasures.