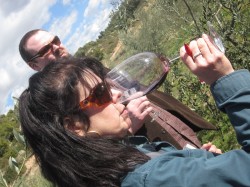 February 2011 saw the 7th edition of the annual Wine Pleasures Workshop Buyer meets Cellartake place once again in the beautiful hotel location of the Barceló Hotel Montserrat.  Candela Prol, wine buyer for USA based wine importer  Marble Hill Cellars had this to say about the event:
It was a pleasurable, wonderful wine event and visit to Catalunya! I would be honored to participate further to enrich these Wine Pleasure fairs now and in the future. Of course, I also found a number of wines that Marble Hill Cellars will import". So good news for a few of the producers attending this unique event for boutique Portuguese and Spanish wineries wishing to export their wines.
We asked Candela a few questions regarding her company and what is important to Marble Hill when it comes to making a purchase decision. She told us: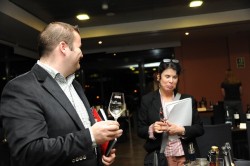 Marble Hill Cellars was Founded in 2003 by Alexandra Elman the proprietor. We taste, visit and speak to the winegrowers in order to have a better understanding of their philosophy of wine and to establish a personal relationship with the wineries. From the Wine Pleasures Workshop we have got a better understanding of the terroir and the people behind the wines we intend to import from, as well as filling in some gaps in our portfolio, especially from Catalunya at a certain price point.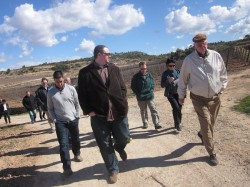 Our specialty at Marble Hill Cellars are: Spanish wines mostly from northern Spain and, from smaller family producers that employ sustainable agricultural, organic or bio-dynamic practices. Preferably, with a history and sense of respect for their unique terroirs by not manipulating the wines, thus masking the terroir to appeal to a particular market that does understand the difference. We do not pay attention to scores but to our senses of what we are perceiving as to a quality/price ratio. Wines that are expressive, unique and authentic.
She then goes on to give her view on the Workshop methodology compared to a large wine trade fair: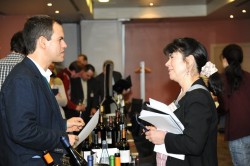 I would compare the workshop methodology with a large scale trade fair by saying that it is more personal, based on a smaller scale hence not as overwhelming.  However I do think one half hour is not enough time to communicate both the importer's philosophy, to taste and discuss the producers wines as well.  45 minutes would be more advantageous to both parties. The strength of a larger fair, is simply that there is broader selection to taste and choose from but can be very fatiguing and wasteful of time competing with other importers.