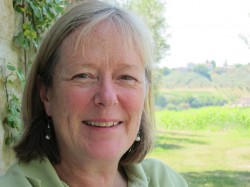 To date, there are just 289 Masters of Wine in the world throughout 23 countries, 79 of these are female. These numbers reflect those people in the global wine community who have achieved excellence in the knowledge and communication of wine – more commonly known as Masters of Wine (MW's). 
Wine Pleasures spoke with Jane Hunt MW about what it took to complete the rigorous process of earning the ultimate wine industry qualification. The examination consists of three parts – theory, practical and a dissertation. Hunt passed her exam in 1985, the 12th female to pass, and explained that the most difficult part of the process is how to correctly communicate the knowledge via the written form.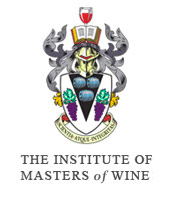 Hunt believes that tasting wine is something that can be taught and she admits it took her four attempts to pass this section of the exam. It is true that MW's can confidently smell and sip a wine according to Hunt as she explained that it is knowing what grows where and the characteristics of the different regions. By putting two and two together you will end up with a good result. 
On the other hand, the written part of the exam seems to cause trouble amongst candidates and Hunt simply puts that down to exam technique. 'You'll be amazed at how many people just don't answer the question' is what Hunt explained when we asked her about her time as an examiner for the MW examinations. Of course you must take into account that for some candidates English is their second language however all candidates have the option to write in their own language but they must pay for the translation themselves. 
So is it really worth all the hard yards to simply earn those two little letters to put after your name? Hunt explained that being an MW is beneficial in the way that it exudes that you are very sound on the subject of wine and in return this opens doors throughout the industry for you from careers as writers to oenologists to importers to winemakers and viticulturists. Yet Hunt emphasized that one of the most rewarding things that comes out of the process is the friends you make throughout the world, the lifelong friends who come together throughout the examination process to end up being like one big family. 
Hunt has strong ties to Italy where she now resides. Her career began in Umbria working as an English-speaking assistant for Cantine Lungarotti in Torgiano in 1974. Her company 'Hunt & Coady Ltd' runs the annual 'Definitive Italian Wine Tasting' in London and she also is the Regional Chairman for Italy in the Decanter World Wine Awards. As there are currently no Italian MW's, Hunt explained that herself and the institute are setting up for the first time, a 2-3 day seminar for aspiring Italian MW's in March 2012 at the Antinori Tignanello Estate. 
Hunt will also be attending the 4th annual International Wine Tourism Conference in Perugia from Jan 30 – Feb 2, 2012 to speak about travel and wine tourism alongside hosting 'The Grand Italian Wine Tasting' – an event not to be missed.
Listen to the interview: