2nd edition of the Wine Pleasures International Wine Tourism Conference & Workshop 1- 4 Feb 2010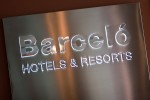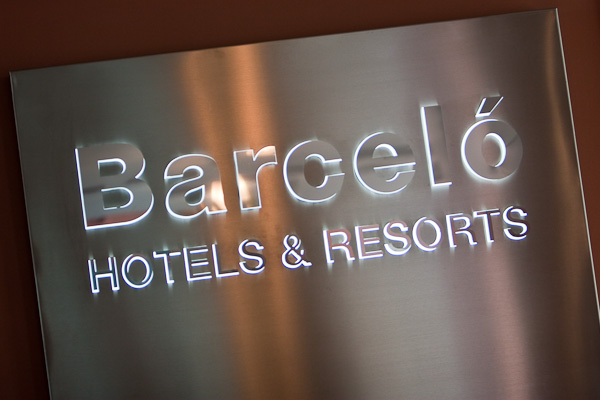 On February 1st 2010 over 200 wine tourism professionals from around the world will descend on the little know Catalan village of La Beguda Baixa in the Penedès & Cava wine region of Catalonia, Spain for the 2nd edition of the Wine Pleasures International Wine Tourism Conference and Workshop which will be held over four days at the Barceló Hotel Montserrat.
The conference boasts an international line up of world-class plenary speakers; Nic Myers (Social Media Consultant from USA), Jochen Erler (Journalist & Wine Consultant from Germany), Gloria Vallès (Can Bonastre Wine Resort, Spain), Rainer Brusis (Wine Tourism Consultant from Germany), Enric Ribera Gabandé (Journalist and Director of La Cuina de Catalunya)  and Emanuela Panke (Iter Vitis from Italy).  As well as being packed with over 40 talks, workshops, symposia and posters, the event offers a state of the art exhibition of wine tourism related products, as well as a rich "After Conference" social programme with a distinctly Catalan flavour. This includes wine tastings, winery visits, cultural wine related visits and wine and food matching.
For those who want to delve further into Catalan wines, a highlight this year is drop-in Catalan taster sessions run by winemakers. These will provide an informal opportunity to learn about the great variety of wines from Catalunya. By the time they bid farewell, all delegates will have had a chance to taste wines made from local grape varieties such as Xarel.lo, Parellada, Macabeo, Carinyena, Malvasia de Sitges and Montonega.
To date  27 different countries are represented at the event, making it a truly international occasion, with delegates from Australia to USA, Norway to Italy. This is in line with the aims of the organisation of linking and supporting wine tourism professionals worldwide.
Day 4 of the event is closed to the public and open for International Tour Operators to hold private pre-arranged meetings with wine tourism experience providers from around the world within a Workshop format. The purpose of the workshop is for both parties to increase consumption of wine tourism in the tourism market place.
There are of course many hundreds of professionals for whom attending the conference is usually no more than a dream because of the costs involved in travel to Barcelona. This year plans are afoot to make the event accessible to many hundreds more participants from around the globe through the Wine Pleasures website where the online audience can view the speakers in the main conference room and participate. To follow the event just visit the Wine Pleasures website and we will be live from our home page. You will be able to post comments, put questions to the speakers and of course follow and see the whole event as it happens.


You can also follow the event through the Wine Pleasures twitter account @winepleasures. We will be using the #winepleasureslive hashtag to actively exchange questions and comments with the community. You'll need to have a twitter account to participate in the twitter discussions.
This initiative builds on the groundwork laid at our previous conference. It is an exciting and truly ground-breaking innovation. It promises to be one of the biggest global wine tourism events ever.
So what happens? A winery or tour operator in Chile, or New Zealand, or China will be able to sign up and participate in the conference from their own country. All the plenary talks, as well as a sizable number of other presentations will be shown live over the Net or recorded and made available on the conference site. We will also have forums to discuss all aspects of our profession, photo albums, chat sessions and prizes especially for our remote participants. A large team will be in place behind the scenes to bring the event to the remote audience, which is anticipated to be in the region of 7000 participants.
This year certainly promises to be different.