Reversal of the traditional methodology for Wine Tasting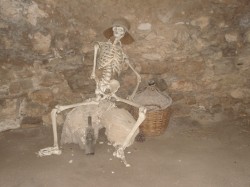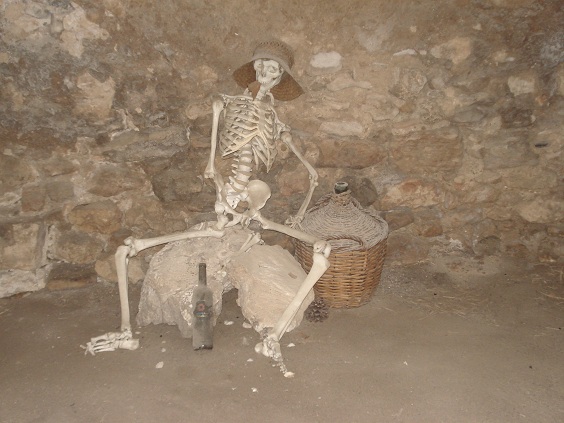 I cast my mind back to the very first wine tasting I ever did. I was very enthusiastic and motivated to learn. It was interesting to discover how much there was to wine tasting what with all those subtle colours, a forest of primary and secondary aromas and so much seemingly faffing around tasting the stuff. Several tastings on and I started to lose my enthusiasm and interest in attending wine tastings. The reason? Sheer boredom and frustration. It's the same old story – some winemaker, sommelier, wine expert or whatever starts a monologue on how the wine was made (audience has already been poured the wine/s) their wine glass full– the philosophy behind the wine if you like and then we are told to what colour the wine is, what aromas there are and then how it tastes. I think to myself I'd rather take a bottle of each and try them at home with some friends rather than listen to the dribble.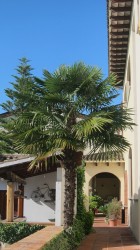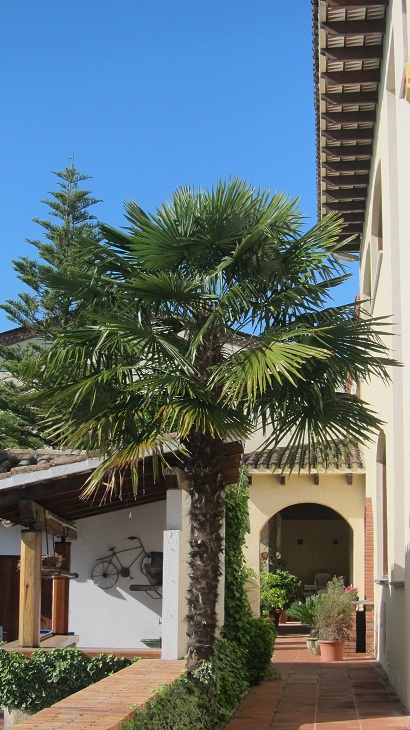 So when I was asked by the Penedesfera if I would conduct a wine tasting 2.0 I thought this is a chance to conduct a wine tasting with a difference.
Here are the tasting details:
Date: Friday 25 May 2012 – Place:  Vallformosa Winery Convention Centre
Title: How to Conduct a Memorable On-line Wine Tasting
Participants: 40
Wines
Vallformosa Clasic Cava Brut Nature 2010 (Macabeo, Xarel.lo, Parellada)
Masia Freyé Xarel-lo/Chardonnay 2011
Masia Freyé Parellada/Muscat 2011
Masia Freyé Merlot/Sumoll 2011
Masia Freyé Syrah/Tempranillo 2010
Eric de Vallformosa Cava Reserva Brut Nature 2009
Methodology
Sit the participants down in 6 islands each one with 8 seats and 3 glasses – one for cava, one for white and one for red. Serve each with Vallformosa Clasic. Ask each member to introduce themselves to group members – name, favourite wine and favourite winery visit.
Ask them what they thought about the cava and board opinions.
Ask group to assign themselves a wine name and appoint a secretary who will act as spokesperson for the group.
Give out handouts Colour and Aromas with space to write notes.
Give instructions: For each wine and in groups you are going to write a tasting note under the headings:
Colour:
Aromas:
Taste:
Pairing Suggestions:
And then after each wine we will feed back and make some collective conclusions.
Participants work in groups (5 mins each wine) with the secretary taking down notes. Secretary for each group gives tasting note and where each group coincides the most on colour, aromas etc then that's the final tasting note.
So what have we done? We have made a tasting note for each wine and all participants regardless of wine tasting experience have been able to participate actively in the tasting. My job was that of ring master not necessarily cracking a whip but guiding a real performance which I believe was active, fun, educational and gave participants a memorable wine tasting experience.
Of course, they may be some people against this way of conducting a tasting as they are old school and want an expert to tell them it's straw colour, with notes of banana and touches of flowers and slight hints of being in a cake shop and that the cava bubble is smooth, creamy with a persistent finish.
Personally, I 'm against this dull way of conducting a wine tasting after all it's the consumer who buys the wine so why not let them do the talking and give their opinions?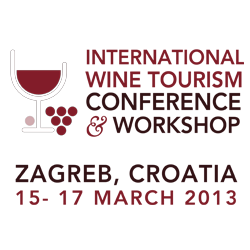 At the International Wine Tourism Conference 2012 I gave a talk titled Gag the Winemaker. Let the Customers do the talking which looks at the discourse and analyses what goes on during a winery visit and wine tasting. To help understand where I'm coming from re this post and assuming you are interested please read the speaker notes.
Some do's and don'ts with respect to organizing a live online wine tasting experience:
Create a # for the event and tell people about it in advance of the event
Create a blog post or publish third party ones relevant to the event
Prepare and programme tweets and publish during the event – every 5 mins for example.
Use plenty of photos, texts and video in your tweets and blog posts
Make sure you read other people's tweets and be generous when it comes to retweeting. In the case of FB and Blogs always leave a comment
Follow people who tweet during the event to encourage greater networking
Reward people who retweet your content with an #FF or #WW
If possible simultaneously programme the same tasting event in other places in Catalunya, España, Europa, World…
Encourage people to aquire the wines included in the tasting and follow the tasting from the comfort of their homes. For this we should let people know where they can purchase the wines. That being the case then it is a good idea to live stream the tasting so they don't get lost.
Record the tasting so you can create a nice video for your blog
Upon completion of the event, write a blog post on how it went and then get it out and about on the social media networks – use # and @an account which can get your post to a wider readership.
Make a photo album of people's hands, lips, noses……..when tasting the wines….
Make sure the tasting is dynamic. Let the participants do the talking and you will guarantee a memorable wine tasting.
Good Luck!