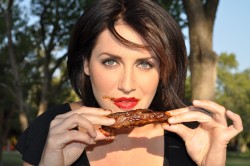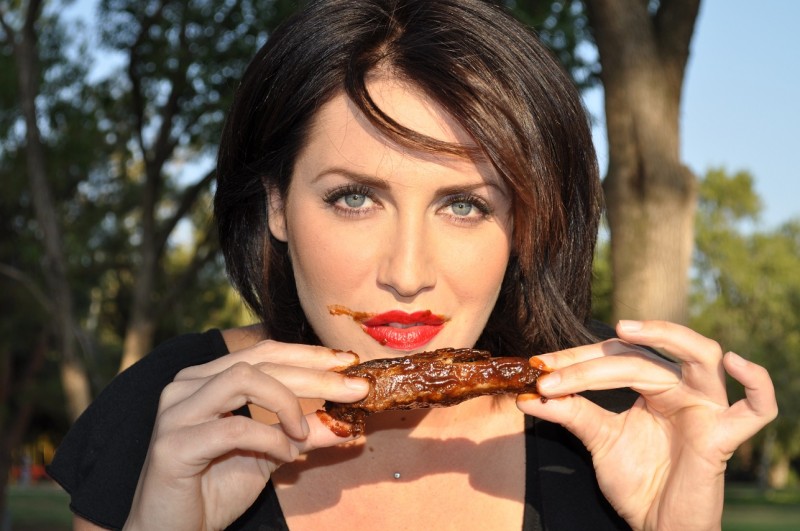 Chef Holli, Season 7 Hell's Kitchen USA winner will be filming her new online cooking/travel series during the International Wine Tourism Conference and Workshop to be held in the Great Wine Capital of Oporto, Portugal.
The show will be distributed by Celeb Wine Review TV and will focus on exposing viewers to food travel and preparing international cuisine at home. While in Portugal Chef Holli will conduct interviews, discuss food and wine, and seek out unique local ingredients. Once back in LA the show producers will  film cooking segments with Chef Holli preparing dishes she found in Portugal and showing how they can be prepared by home cooks around the world. The footage from Portugal and the studio cooking segments will be edited together to create season 1 of the cooking show. Through the show Chef Holli hopes to inspire food/wine travel to Portugal and provide additional publicity to wineries, restaurants, hotels and any kind of enterprise providing any kind of wine and culinary tourism experience.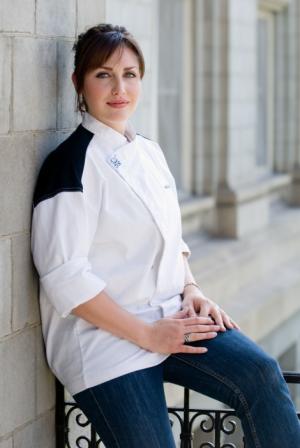 Chef Holli will also be delivering a talk within the International Wine Tourism Conference talk programme titled "Travel Fusion: Wine and Food Tourism Working Together" and on the same day she will be cooking for the conference delegates. She will also be visiting several places in the Vinho Verde, Dao and Douro wine regions and together with Celebrity Wine Review will be visiting and filming exclusively in quintas, hotels and restaurants. So if you are in the regions mentioned at the time of filming do come and say hello.
Chef Holli has sent her personal bio for readers to enjoy:
I often get asked "when did you decide that you wanted to be a chef?" The truth is I never decided, I was born a chef.
When I was four years old I got my first toy kitchen and it was the best present I've ever received. I had plastic carrots and peas with a little plastic pot and pan. I played with that thing for hours a day for years; I loved to cook even when I wasn't really cooking.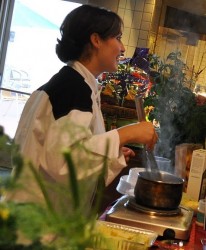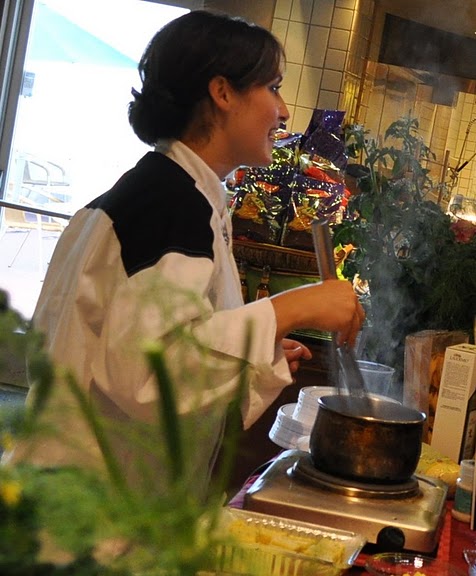 As I grew up I learned to cook for myself. Since my mom ran a health food store our meals were usually designed to be healthy, not delicious. This made me a very picky eater, so if my mom was making something for dinner I didn't like, I just made my own dinner. The first recipe that I would call my own was "carrot picky people", I was 8. It consisted of baby carrots, dried onion, white pepper, salt , and water. It wasn't exactly gourmet, but my sisters and I preferred it to my mom's veggies.
The whole time I was growing up I was the cook of the family. I would make breakfast for my sisters, my roommates, or anyone who would eat it. I ran the kitchen on holidays, and wouldn't let anyone mess up the things I had planned.
The day I turned 18, I enrolled in culinary school. I had tried to enroll earlier, but the rule was that you had to be 18. I graduated with honors in 15 months and immediately ran to a commercial kitchen.
Since that time I have been a pastry chef, banquet chef, sous chef and executive chef, but no matter where I was I loved it. I have worked with a few incredible chefs, Gordon Ramsey included, and love to learn about food. Someday soon I will have my own restaurant and I will be able to share my passion for food with everyone I encounter.
Make sure you don't miss a single moment of the International Wine Tourism Conference programme in  Oporto, Portugal from 31 Jan to 2 Feb 2011.
There is still time to register for this unique event coming to Portugal where wine and tourism meet. Don't miss Chef Holli's cooking!
For wine tasting tours in Portugal and Spain contact Wine Pleasures