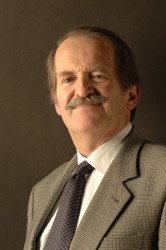 Opening Plenary session by H.R.H. The Duke of Braganza.
Dom Duarte Pio, Duke of Braganza was born on the 15th of May 1945. He is the 24th Duke of Braganza and the Successor to the Crown of Portugal. He is the son of Dom Duarte Nuno of Braganza and Dona Maria Francisca de Orleans e Braganza, Princess of Brazil. On December 24, 1976 Dom Duarte's father, Dom Duarte Nuno died. Dom Duarte Pio succeeded as claimant to the Portuguese throne, thus becoming the 24th Duke of Braganza.Dom Duarte Pio is the closest male-line relative to Dom Manuel II, the last King of Portugal.
Notwithstanding Portugal being a Republic, the rights of succession as Head of the Royal House of Portugal continue to be governed by International Customary Law. The Portuguese State recognises that, according to the aforementioned rules of succession, the Royal House of Braganza and its Head, Dom Duarte Pio, Duke of Braganza are the legitimate successors of the Kings of Portugal.
Portugal as Wine and Culinary Destination
Portugal has a long tradition in winemaking; in fact the history producing wine in this country comes from much earlier than the foundation of its Nationality.  Although Portugal's wine history dates back to the Romans, it was not until the early nineteenth century that the wine we know today as Port came into existence. Portugal's table wine had already been in high demand since the mid-seventeenth century, primarily by the British. In 1758, Regiao Demarcada do Douro, the first wine producing region of the world was created under the control of Marquis of Pombal, in the Douro Valley. Since then, this region has worked at guaranteeing the production of excellent wines.
Portuguese wine comes from vineyards that are planted from the northern to the southern Portuguese regions. Although Portugal is a small country has a great variety of soils and climate as well as Portuguese wine varietals allowing a great diversity of Portuguese wines. In addition, there are several methods of winemaking which have obvious reflex in the wine produced. Portugal is amongst the largest wine producers in the world, had ranked 10th in 2004. Portuguese wines include Port wine, Madeira wine, red wines, white wines, "vinho verde" and moscatel de Setubal.
There are two wine producing regions in Portugal that are protected by UNESCO as being World Heritage. These are the Douro Valley Wine Region and the Pico Island Wine Region.
Wine is an important element of our culture, but it is also part of Christian faith.  The most famous wine produced in History was, according to the Gospel, Jesus Christ Himself.  Apparently He did it only once during a wedding, but it must have been the best in the world.  In his last meal the wine was also fundamental for the founding of the Eucharistie.  So, I conclude that a good Christian must appreciate good wine.
There are many traditional sentences regarding wine, but the one I like best is "A vida traz o amor e a vide o bom humor".
The winemakers developed a very elaborate language to speak about wines full of nuts and red fruits but I must admit that I never found any of those when drinking wine…
I believe they should develop a more comprehensible language when addressing the general ignorant public where I include myself.
Some wines that are very appreciated in certain areas like the Greek Retsina are not necessarily appreciated by everybody outside Greece.
But wine should be associated to beautiful landscapes and good memories and so wine tourism is becoming more and more important, driving people to distant territories.  This should encourage the preservation of landscapes and historical manors and "châteaux" and this has often been the case in Portugal. Nowadays you may visit and be guest in beautiful historical residences whose quality is controlled by an association called "Solares de Portugal"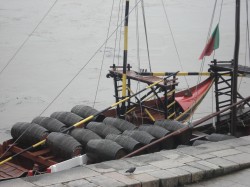 Immediately after H.R.H. The Duke of Braganza opening plenary session will be Manuel de Novaes Cabral (Great Wine Capitals Global Network, Porto City Council) The dynamics between urban and rural wine territories: a competitive advantage so make sure you don't miss a single moment of the International Wine Tourism Conference programme coming to Oporto, Portugal from 31 Jan to 2 Feb 2011.
There is still time to register for this unique event coming to Portugal where wine and tourism meet. Don't miss the boat! 🙂