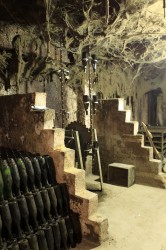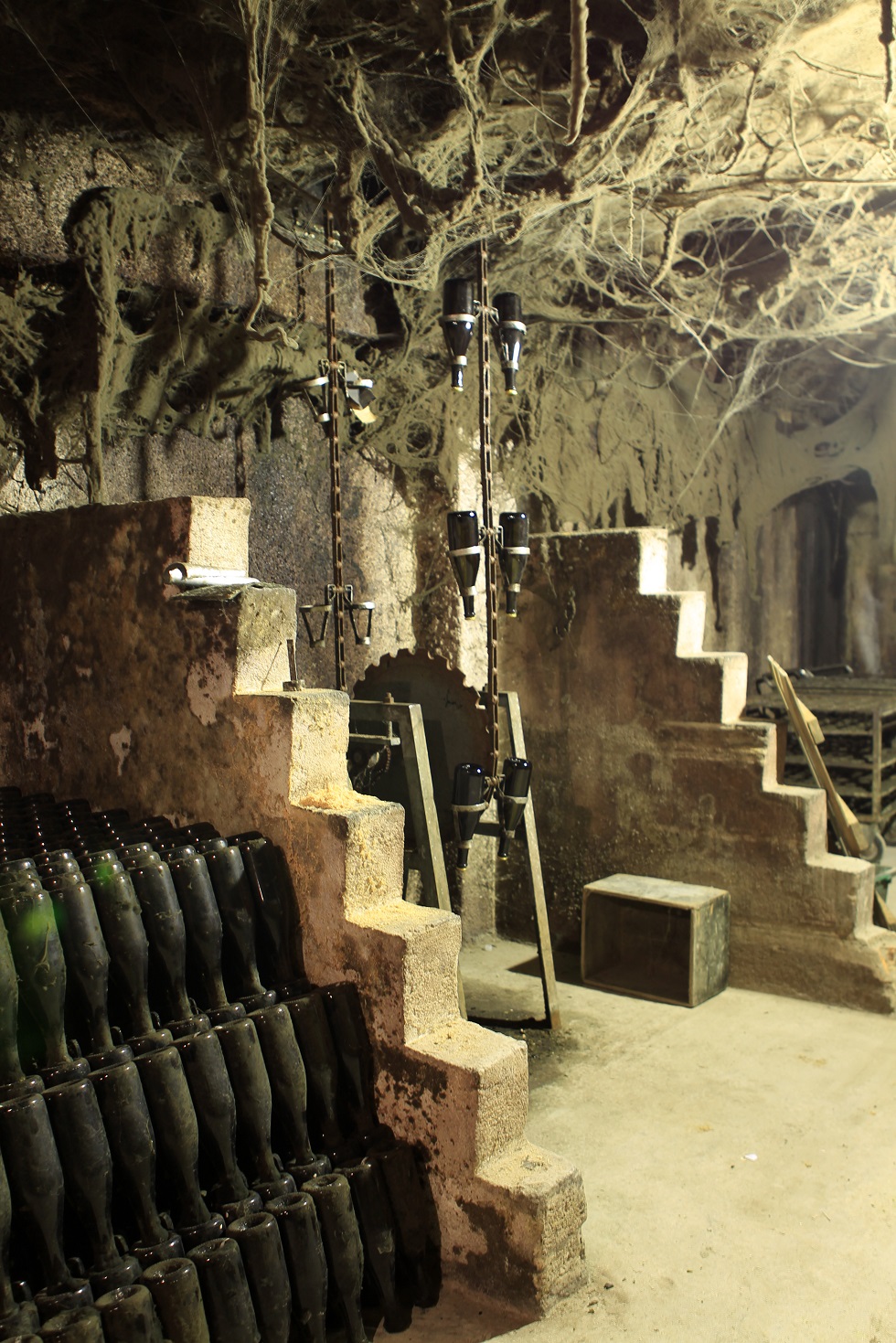 Founded and still owned by two passionate brothers – Vital and Lucénio de Almeida – Caves Primavera is celebrating their 65 anniversary this year. The Almeida brothers started as a small company with a goal to grow and develop their business and build a name which would be strong and important in the wine industry. Since it opened the door  the company went trough many transformations to reach that set goal and it became, as they like to say: "the most important winery in Portugal".
Today, after many renovations and extensions, Caves Primavera's facilities include: storage capacity of 8 million litres of wine in tanks, 2 million bottles of sparkling wine (made with methode champenoise) and 1,5 million bottles of table wine, as well as old brandy, which is aged in oak barrels. The fully automated bottling line used in winery can process approximately 3500 bottles per hour.
Committed to continuous improvement of the quality of their wines, the company invested in a high end laboratory, a microbiological department and a modern vinification centre to fully and carefully control all the steps in the production.
The success of the winery lies not only in great attention to the quality of the products but also in focusing on export. The wines are sold to over 15 countries around the world and the customer base is still expanding. The wines are widely recognized appreciated at international wine tastings and competitions, resulting in various medals.


Caves Primavera is based in hilly Bairrada – Portuguese wine region located in the western part of the Beira province, where viticulture has existed since at least the 10th century, when the region gained independence from the Moors. It is stretched between the mountains of Dão and Atlantic Ocean. Therefore the climate of the region is mild but rather cool and maritime with plentiful rainfall. Those conditions accompanied with sandy and clay-limestone soils make it a very important area for producing the acidic base wines for sparkling wines.

Tasting Notes from 50 Great Sparkling Wines of the World 2014
 Sparkling Chave D'Oíro Brut 2012 – Grapefruit and floral notes. Fruity & crisp entrance. Balances. Smooth mouthfeel. Pleasant finish.
Sparkling Bairrada Baga Brut 2012 – Notes of almond blossom and wild strawberries. Fruity entrance. Fresh palate. Fine bubble. Short bitter finish.
Urszula Janeczko