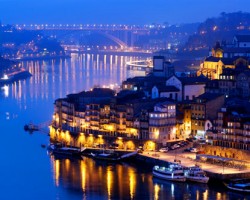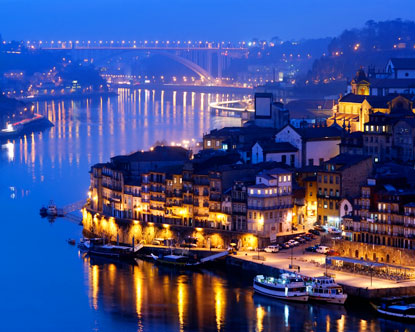 On January 31st, 2011 over 200 wine tourism professionals from around the world will descend on one of the Great Wine Capitals of the World, Porto, Portugal for the Wine Pleasures International Wine Tourism Conference & Workshop which will be held over four days at the Pousada do Porto, Palacio do Freixo.
The Wine Tourism Workshop & Fam Trip (for wine tourism providers to meet international Tour Operators and Travel Agents) will begin on Wednesday 2nd and will finish on Sunday 6th February.
The Workshop & Fam Trip brings together European wine experience providers (wineries, hotels & restaurants, incoming agents, tourist boards, cultural institutions, transport providers) and high-quality tour operators and travel agents from around the world at a unique event devoted to achieving results and growing international wine tourism in Europe.
Tour Operators and Travel Agents will use the Wine Pleasures Workshop to easily source new European wine experience programmes and providers for their portfolios, and to strengthen established business relationships – at one event in one location. They will appreciate how Wine Pleasures Workshops cut down the amount of time and travel required to manage their business relationships.
Wine Pleasures Workshops are renowned for their effectiveness and sophistication – and most importantly, for the quality of provider / agent relationships they facilitate.
Tour Opeartors & Travel Agents will attend because they can
Easily develop partnerships with quality wine experience partners from all over Europe
Increase client numbers by gaining new contacts and new provider agreements
Expand and diversify client reach
Broaden and diversify product portfolio of different tourism options & destinations
Maintain existing contacts and promotional networks
Promote their agency to key players within the wine experience industry
Obtain market intelligence and information on latest developments
Maximise time, effort and budget
Gain insight into wine tourism potential in Portugal by choosing one of the 3 post Workshop tours
Fam Trip Itineraries, Further Information & Registration Form