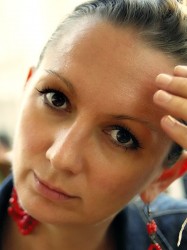 Authors of countless destination-focused feature stories, thousands of hotel and restaurant reviews, and over 40 travel guidebooks, Australian husband-wife travel writer and photographer team Lara Dunston and Terence Carter have called hotel rooms their home(s) since 2006, when they put their worldly possessions into storage in Dubai, UAE, their base since 1998. In 2010, Lara and Terence checked into holiday homes instead, partnering with Home-Away Holiday Rentals to embark on a unique project, a contemporary grand tour aimed at promoting slow and sustainable travel, local travel, and experiential travel.
As speakers at the 2011 International Wine Tourism Conference, we had the opportunity to speak with Lara about their worldwide wine travels. Below are Lara's responses to our questions: 
1) As the 2011 Wine Conference takes place in Porto, Portugal this year, how do you view Porto, Portugal as a wine destination? We've been to Portugal a number of times, for holiday and work – we wrote a guidebook to Lisbon for Lonely Planet many years ago – but we've never had the opportunity to get to Porto, so we're relishing this chance! When I think of Porto and the Douro region, the first thing that comes to mind is the legendary Porto (Port), so we're keen to try boutique Ports that might not be available elsewhere. We've also heard about this table wine revolution in the Douro, so keen to see what delicious drops have come from that.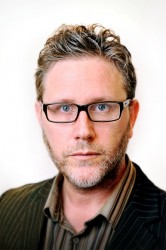 2) You have embarked on a year long journey focused on local travel, sustainable travel, experiential travel and wine tourism.  Could you describe how your sustainable and local travel focus has tied into the enjoyment of wine across the countries you have visited? Do you have any particular settings or experiences that are particularly relevant in this regard? Like music, sport, culture, art, food, and so on, we see wine as a way into a culture, as a way of discovering a place and its people on a deeper level. Wine, especially in places where there is a long wine-growing and –drinking history is so revealing about a culture. We're also on a quest this year to promote local products and to encourage travellers to look at labels when they visit places, whether they're buying clothes, food, arts, crafts, or wine. It makes no sense to us for an Australian or European traveller to go to New York and drink French or Aussie wines and yet we were astonished when we were in New York in June for Grantourismo how many wine bars didn't sell American wines, let alone New York wines, by the glass, and how Australian and South American wines were more cheaper and easily accessible than New York and US wines. Crazy. 
In each place we've visited where there has been a wine industry or wine culture, we've made attempts to learn about it and write about our experiences evocatively in order to inspire travellers to do the same. We've done a wide variety of things: a wine course in Paris, toured a winery with a winemaker in Sardinia, had a bespoke wine tasting in Buenos Aires, did an enoteca-hop in Venice, visited the Winelands on a tour from Cape Town… I think we've just about covered the range of wine tourism experiences available to travellers. We're in Kenya now and we've just bought two bottles of 'Mara' wines which we're going to open in the Masai Mara tomorrow! We'll let you know what they taste like!
3) As you are traveling to a broad spectrum of countries throughout Europe, Asia, Africa and beyond, how would you describe the differences between the traditional old world and burgeoning new world wine cultures? What do you view as the strengths and weaknesses of each?
I don't think the similarities and differences are as clear-cut as that. I think it has a lot to do with attitude more than anything. You can find in 'old world' wine-growing cultures, very modern-thinking winemakers, retailers, sommeliers and consumers, and you can find the converse, very conservative approaches and attitudes in the 'new world'. Things that have surprised us? Finding Balinese Wine (being helped along by the Australian winemakers mainly) that is quite drinkable. Discovering a wine-drinking culture in Mexico City of young, mainly female, middle class Mexican women, and passionate Mexican wine bar owners promoting delicious Mexican wines. Visiting cellar doors and doing wine-tastings in South Africa's Winelands at stunningly beautiful wineries that could be in France or Italy.  
4) How has your view of wine changed as your yearlong journey has progressed?
We've realized that wine is widely loved by people around the world in places we could never have imagined, from Bali to Mexico. We've realized that the average traveller's palate is much more educated now than it has ever been – we've been surprised by how much the 'average traveller' (and by that I mean, not a 'wine buff') knows or is keen to learn and know. We've appreciated from firsthand experience more than ever before how much wine is such an essential part of everyday life and culture in some countries, particularly European countries. 
5) What wine destination would you suggest as the site for next year's wine conference? Mendoza, please. If you don't want us to do a presentation, we'll happily pour wines! 😉
Still dithering about whether to attend the 2011 International Wine Tourism Conference? Dither no longer and register now as a Conference delegate , broaden your horizons and get inspired!
Over the years, Lara and Terence have found themselves writing – and Terry shooting photos – for all forms of media. The couple have written and updated guidebooks for Dorling Kindersley, Lonely Planet, Rough Guides, Footprint, AA Guides, Fodors, Insight, Thomas Cook, and Hedonist's Guides. Their words and pictures has appeared in National Geographic Traveler, Wanderlust, The Independent, USA Today, Hemispheres, Paperplane, Get Lost, Lifestyle+Travel, Voyageur, Emirates Open Skies, Gulf Life, J Mag, Connect, M Lifestyle, Ritz-Carlton and Four Seasons magazine, BBC History, Sydney Morning Herald, Melbourne Age, and Sunday Telegraph, and have been syndicated in dozens of newspapers from the Houston Chronicle to Chicago Tribune. So come to the Wine Tourism Conference, meet them and get networking!