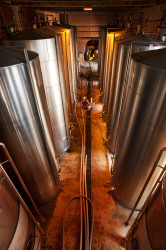 What I told Georgia and what I learned from Georgia. Talk delivered by Tim Clarke at the International Wine Tourism Conference, 2014 Georgia (IWINETC) 
Tim's Golden Rules for Successful Wine Visits 
Be open when people want to visit! (This may mean Sunday).
For goodness sake, give them some wine quickly! Don't talk for ages, with empty glasses!
Make the visit different, interesting or fun. This does not detract from experience or the "seriousness" of your wine.
Think through your group size & visitor numbers policy carefully. Can your installation cope with large groups? Equally importantly, do you really want a constant stream of individuals?
Consider what your visitors have been doing before they come to see you. Offer them water when they arrive and don't tell them exactly the same as they may have already have been told elsewhere.Find out, in advance what the rest of itinerary is, and tailor your visit accordingly.
Do not add people off the street onto specialist groups (add a visiting winemaker, perhaps). Generally, don't mix up different types of clients (primary, secondary, tertiary).
Don't talk at great length about your super-premium wine, and then offer something cheap.
Use videos with care, in fact visitors often dread them. Don't show the video to everyone.
Match stuff to customers. Bring out the winemaker or the owner for important visitors.
If you can't afford an expensive visitor centre, don't panic. Tourist facilities do not make the successful visit; the host, the wine, the experience and the message does this.
Don't be driven by installations. You are not giving a tour to explain how every bit of equipment works. You are giving a tour of what you, your wines, your winery and your region are about.
A great deal of time is often spent discussing what wine tours should be told, but remarkably little time is spent discussing what they should be asked. Perhaps find out:
– What impressions the wines have made?
– Is the purpose of their visit to the country primarily to taste wine? If not what is it?
– How regularly they drink wine? At what value?
– Where does the wine come from?
– What is their age? Country & State that they live in? & Their Email?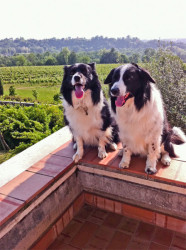 You can see immediately how useful this information would be for gaining an understanding of how wine tourism is working for the winery and the country and for follow-up direct sales.
So ask questions, don't just tell people things.
Remember, you are not just promoting yourself. You are selling Wine of Georgia too. 
Can you think of any more Golden rules to add? We'd like to hear them so please feel free to put them into a comment.
The 2015 International Wine Tourism Conference will be held in La Champagne.