In the Euganei Hills in the province of Padua, the Fattoria Eolia vineyard lies, overlooking the town of Rovolon. Wine production first began at Fattoria Eolia in 1984, however in 2009 Giovanni Zini took over the farm, and decided to start from scratch – recreating the property into what it is day.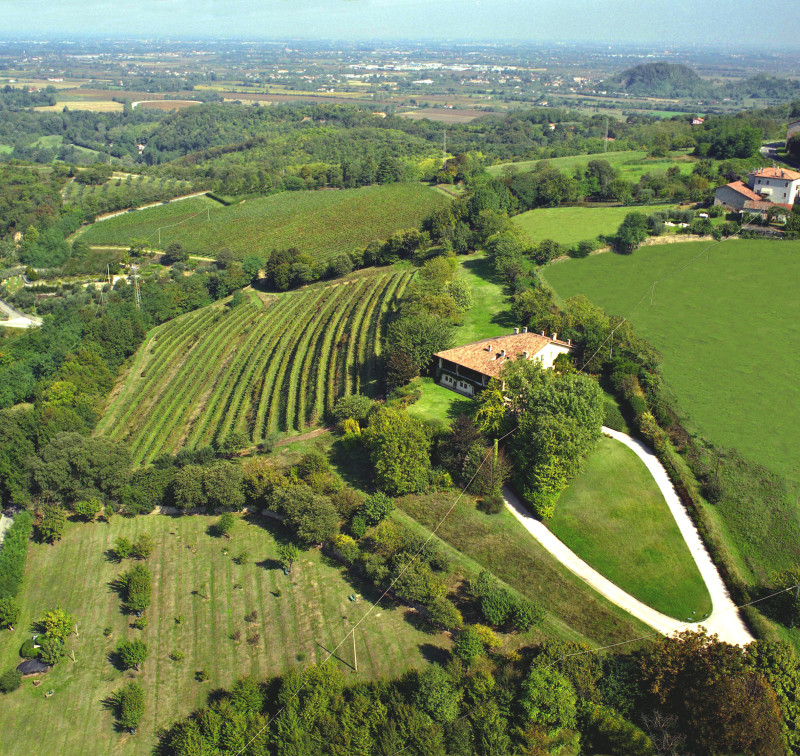 The thirteen hectares of vines span over two estates; Terrebianche in Luvigliano di Torreglia and Località Spinazzola in Rovolon, which is also home to the winery. The winery has been recreated by Giovanni Zini with a focus on investment in structures and production technology resulting in the most modern technologies for wine-making.  Further developments include a partly underground barrel cellar along with a wine tasting room with beautiful panoramic views over the surrounding vineyards. A holiday cottage is also available within the vineyard, with a guided wine tasting at Fattori Eoelia included for those who stay.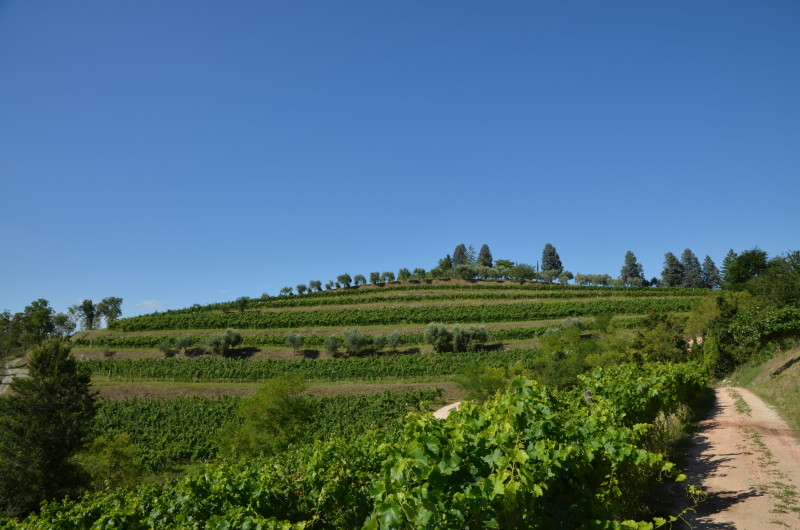 Terrebianche Estate is where the four hectares of Fior d´Arancio grape variety is grown to produce the Fiore del Vento Moscato. The vineyard is also home to twenty bee hives which are nestled among the vines and provide exceptionally high quality honey.
For each wine that is produced at Fattoria Eolia, a character of rural tradition has been chosen to appear on each label: The labels have been expertly hand drawn by illustrator Marta Farina from Belluno, a small village in the north-eastern Italian Alps. The decision for Marta and Giovanni to collaborate was the result of a chance meeting; however the results provide a fairy tale uniqueness to each bottle of Fattoria Eolia wine.


The illustration that has been chosen to appear on the Fiore del Vento label is the nymph Climene. According to Classical mythology, Climene and Apollo had a son, known as Fetonte. As a young boy, Fetonte was given the Sun waggon by his father, however after drifting through the sky ended up falling upon the Colli Euganei. The grapes for the Fior del Vento are grown in this area which is highly celebrated for growing this vine variety.
Fattoria Eolia has the following sparkling wines amongst the 50 Great Sparkling Wines of the World 2016>>
Fiore del Vento 2014 (Gold medal with 94 pts)
50 Great Sparkling Wines of the World 2016 – Get your copy here: