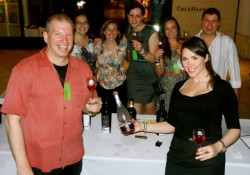 World of Wine Guide, a leading importer in Fort Lauderdale, Florida in the United States, sets themselves apart from many other wine importers in a very interesting and, in fact, interested way: not only do they strive to sell to their customers, but they also seek to educate their customers on the many styles, regions, processes, and various complexities of wine production and consumption. This aspect of World of Wine Guide's business has clearly affected their popularity as importers and helped them to gain much success and respect in the industry.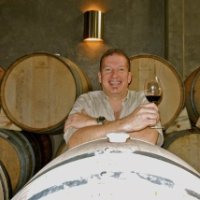 Upon interviewing Rick Musica, the president and founder of World of Wine Guide, about the upcoming Buyer Meets Italian Cellar Workshop that he is attending this coming November, it is obvious that the passion he has for acquiring and sharing knowledge is in his genes. While World of Wine Guide already has an extensive selection of wine from all over the world, including quite a few from Italy that they picked up during the 2012 Buyer Meets Italian Cellar workshop, they are extremely particular about what wineries they work with.
In our interview, Rick reveals what is important to him in this selection and what Italian gems he hopes to find at the upcoming 2013 workshop.
I see that you recently founded World of Wine Guide in 2011. Can you provide some background on how the company got started?
My passion for wine goes way back. My father was in the wine business (sales) and I grew up around wine. I traveled extensively and spent a lot of time around wineries and vineyards. I worked with a group that was in the forefront of Importing Spanish Wines to the USA.
They were extremely knowledgeable, professional, and very good at what they did. Over the years, they continuously tried to get me to go out on my own and start my own company. I resisted at first. Then one day they again told me I was ready and that they were getting ready to retire and really enjoy life.
They were kind enough to leave me with one very good client and a lot of knowledge! So, I took some time, realized that I did love what I do, and "took the plunge"…  I have yet to look back…
Winemakers are some of my very favorite people. They work so hard. But the rewards show up in every bottle. I also realized that the small family run wineries were being bought up by the giant corporations and were slowly disappearing.  I try to focus on smaller family run wineries with a history of producing quality and affordable wines. There is still room for a few more success stories!
I've noticed from both your website and our communication that education is very important to you in your business. Can you explain why you feel it is important to share the wisdom of wine and how it benefits your company?
Wine can be very intimidating at first! It doesn't have to be, nor should it be. Many people are fascinated by what goes on behind the scenes. All they see is the finished product. Our company has two separate websites that really feed off each other. World of Wine Guide (www.worldofwineguide.com) is a tool for the consumer to learn more about where the wines comes from, the process of growing , making, packaging, etc and we try to get the consumer excited about the wines they already love or about to try for the first time. Wine tourism has exploded over the past decade and many of the Wine Regions around the world are trying to make the experience more tourist friendly. Our goal is to offer the consumer some "insight" into the region and highlight the smaller family run wineries that make wine so charming. We go behind the scenes and allow the consumer to "virtually" visit a region and the winery and get to know a little bit more about what they are drinking and hopefully enjoying.
Every winery has a story(or at least it should have!) and it is important to capture that story and tell that story. Each bottle should say something about the winery, the family, the region. You want to get the consumer excited and curious about what they are drinking!
Our Imports Website is just about finished and it contains more technical information about the wines in our portfolio and where they are available for sale. We try to keep that one simpler because people are mainly looking for information about the wines.
We do more tastings than most of our competitors simply because tastings allow the consumer to try a wine before they buy it. It's that easy. The consumer likes a "pretty" or "interesting" label but without having tasted the wines, they are more likely inclined to buy the wine that costs less. That is just a fact! So, even though I may have a wine that costs $15.99 and is amazing, without them knowing that by tasting it, they are more likely to choose the one that costs $9.99. It may be good, but, it doesn't come close in comparison.
By hosting tastings we allow the consumer to try our wines and compare them to their favorites. While it ultimately costs our company more money, it also helps us make new customers because they begin to like our wines better, and even though they may cost a bit more, they become comfortable with the wines and they become more loyal and are eager to share their new "gems" with their friends.  Retailers love our tastings because we get a lot of foot traffic in the store and we help then sell a lot of wine!
Having an ample supply of samples to do this is very important. Ultimately, done correctly, samples generate sales.
What do you believe are the benefits of the Wine Pleasures workshop methodology as opposed to large fair trade?
The ability to sit down "One on One" with a winery is very appealing. The small setting allows the winery to focus on its wines instead of fancy setups. While large fairs have their place, I enjoy the ability to spend additional time during the workshops getting to know the folks that I may partner with. It is much easier to develop a relationship during Wine Pleasures events because even though you have a pretty full agenda and your time is well managed, there is still some "down time" to have more detailed discussions and try to formulate a plan for success.
I see you attended our workshop last year as well. From your experience, what are you hoping to gain from the workshop and how do Italian wines fit into your market?
After attending the Buyer Meets Italian Cellar in 2012, I came away with a much better appreciation of Umbrian wines. Ultimately, it led to a partnership and several Gold Medal winning wines. Many of the wineries had little or no US representation. It is extremely challenging but also very rewarding(when successful!) to introduce a brand. Our network of Importers in other states allows us to share some of our wines in the hopes of expanding sales for the wineries. I hope to expand on our current portfolio of Italian wines and find another "hidden gem"…..
Italian wines are making a comeback , slowly, in Florida. Programs like Slow Wine and Simply Italian have helped make Italian wines "chic" again in Florida. We can use all the help we can get!
While I see that you already distribute a few Italian wines, are there any particular gaps that you are looking to fill as far as style, price, and region are concerned?
Our "mission" this time at Wine Pleasures is to meet with some of the wineries that we were interested in last year and see if there may be some room in out 2014 portfolio. We are also looking for that "hidden gem" that I know will be there.
The US consumer is a creature of habit. They tend to stick with what they know. Our mission, albeit a very difficult one, is to get them to open up and not just try, but embrace indigenous varietals as well as showcase ALL of what Italy has to offer.
I see that you are based in Florida in the United States! What is your favorite wine to relax with at the end of a hot and humid Florida day?
In the summer time in Florida, it is not unusual for retailers/restaurants to "flip" their wine lists. Where they may have 60% Red and 40% white. sparkling, etc, in the summer months, those numbers generally are reversed. For me, I enjoy a nice crisp refreshing Sparkling(especially Rose) and my favorite, a Cascina Del Pozzo Roero Arneis!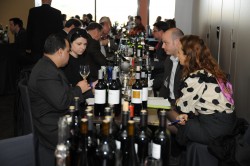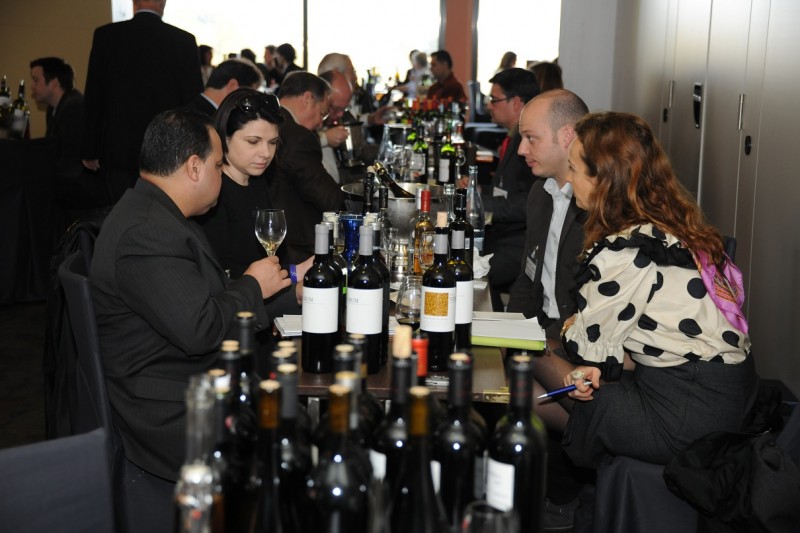 Italian wine producers should make haste to sign up for the upcoming Wine Pleasures Workshop Buyer meets Italian Cellar in November and set up a meeting with Rick Musica to discuss  a distribution future with World of Wine Guide.