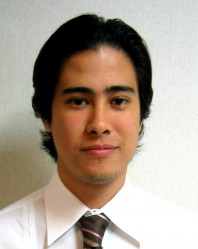 Pacholo Garcia-Morera of Espa-Fil Import Export Corp based in  Manila, Philippines along with 30 or so international wine importers from around the world will be descending upon Catalunya for the very first edition of the Workshop Buyer meets Catalonian Cellar from 10 – 12 November 2010 to meet boutique producers of wines from Catalunya.
What follows are a few brief questions we posed to Pacholo regarding brand awareness of wines from Catalunya . Enjoy and be enlghtened.
1) As the name of the Workshop implies, the venue for the Workshop is in Catalunya. Had you already heard of Catalunya and do you have any previous experiences working with wines from the region?
Yes, we are fairly familiar with wines from the region, most especially with the Penedes area where we import Cava and also used to import a bit of Cabernet Sauvignon & Merlot wines.  Outside of the Penedes area, however, we are not too familiar with the wines there.
2) As a wine importer based in Manila, what could you tell us about wine and consumption preferences in your area?
 The wine market in the Philippines is still young and emerging despite the fact that there are about 300 registered wine importers already in the country.  In terms of taste, the majority of people, prefer sweeter tasting wines.  So much so that Sangria here, is positioned as a wine and not as drink that is served with ice.  
The market is also very price conscious.  Wines that are known to sell a lot range from the 3-5 euro price range (super markets, convenience stores and liqour shops).  In terms of perception, the majority of people still have the mentality that the more expensive the wine, the better it is.  There are of course customers who are more knowledgeable with wines and are more discerning.  The majority of these people are more willing to pay for wines in the 15-20 euro range.
Those with basic knowledge of wine have a tendency to look for Merlot, Cabernet Sauvignon and Shiraz for the red wines and Chardonnay and Riesling for white wines.  The market here also has a preference for new world wines from Australia, Chilean and Calfornian wines.
Having a lot of Italian restaurants in Manila, there is also a big demand for cooking wine (1L tetra pack skus).  This is also used for other European restaurants in the country.
3) How much do you think your customers know about wines from Catalunya?

Aside from Cava, the market here does not know much about Catalonian wines.  There is a famous local chef who did start a Penedes Wine club recently. 
4) What activities or services do you combine with wine importing. How do you find these activities help you?

Our business actually started with the importation of canned food products (fruits and vegetables) and olive oil to supply to hotels and restaurants.  We have a stronger foothold with these products in the hotel and restaurant industry than with our wines.  Our wines serve more as a complimentary product which allows restaurants to be able to find most of their needs from just one supplier.  Just to inform you a bit more, Italian restaurants have the 3rd highest number of restaurants here in the Philippines with Filipino restaurants taking the number one spot followed by Chinese restaurants. 
5) What kind of wine styles/types would you hope to find in the upcoming Workshop Buyer meets Catalonian Cellar?

As mentioned above, I look forward to discovering wines with the taste that appeals to the average Filipino (sweet and fruity) just like the new world wines with the grapes coming from the above-mentioned grapes as well.  Since our company is not heavy in marketing promotions, events and sponsorhips, we are very particular in wines that can compete well in terms of net price especially since the Philippines is a 3rd world country and wine is still perceived as a "drink for the upper class".
Some studies have shown that when looking at a selection of wines, people that do not have much knowledge on how to select a wine have the tendency to a) look for a wine within their budget b) look for an attractive label or brand name then c) look for something familiar to them such as the type of grape or country/region.
Workshop Buyer meets Catalonian Cellar in collaboration with CataVins, Fira de Sabadell 10 – 12 November 2010.