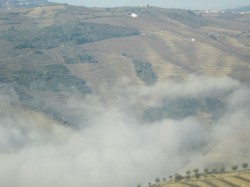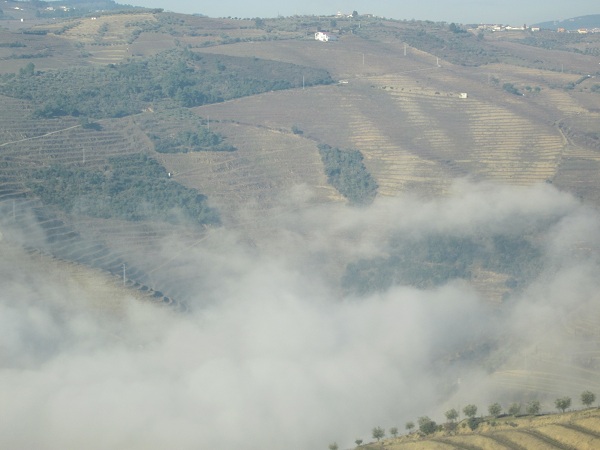 Daniel Fraga Gomes is the winemaker for Joao Almeida D'Eça in Douro Valley in Portugal.  We caught up with him recently to ask him a few questions about the winery and the upcoming "Buyer Meets Iberian Cellar" Workshop.
1. How long have you been producing wine?  And how did you become involved?  We have produced a red wine – D'Eça – since 2007.  This wine is produced in the Douro Valley region, in a village called Sabrosa.  The village is at an altitude of 500 meters providing more freshness and elegance to the wines.  Sabrosa is 10 miles from the Douro River in the "Cima-Corgo" sub-region.  The estate has the name of Quinta de Nossa Senhora do Loreto and is owned by João Almeida d'Eça.  Even if João is a lawyer in Lisbon, he is very involved in this project and has a passion for his estate.  He bought it 20 years ago, but until 2007 the grapes were sold to make port wine at other Douro wine producing companies.  Regarding me, for 17 years I worked for one of the top wine companies in Portugal – Caves Aliança.  They were owners of vineyards in the top Portuguese wine regions (something like 4,000 acres of vineyards) and I was responsible for the vineyard´s direction and also for conducting the fermentations of several wineries.  In 2007 João and I met and decided to be partners and start making wine in its own estate – Quinta de Nossa Senhora do Loreto.  So the 2007 wine was our first vintage and we produced only 3,000 bottles.  This estate has 90 acres but we had to reconvert several vineyards to produce the wine that we aim for.  The plan is to produce a maximum of 20,000 bottles in the next few years.
2. What makes your wines stand out?  Freshness, even if it comes from a hot region, spicy character and good acidity and good tannins. It is a wine that can stay in the cellar for several years (5 to 10) and still keep its character!  The rigorous control in the vineyards and cellar are meant to achieve the perfect balance between every compound of the wine.
The estate itself is very beautiful and is in the Douro Valley Region – World Heritage!
3.  What can you tell us about the kind of consumers who drink your wine?  Our consumers like to understand the stories behind the wines and aim for a good pairing with food.  Our consumers also like to discover different wines from different regions and also love tasting a wine that will show many different flavors and tastes in the process of aging.
4.  What countries are you most interested in exporting to?  The idea is to find new opportunities and we will be alert to all, but we are very interested in the USA market.
5.  How would you compare the workshop methodology at Wine Pleasures to a large-scale wine trade fair?  What are the strengths and weaknesses of both?  This is the first time that we have participated at Wine Pleasures so can't make comparisons. Our expectation is that the contact with buyers will be friendlier and easier using the Wine Pleasures methodology.
If you are a buyer looking to find new and unique cellars then come to the 2011 Buyer Meets Iberian Cellar Workshop in Barcelona and make a date to meet Daniel and João  and some 35 other cellars at the Workshop.