Continuing with the publication of the 2nd Annual International Wine Tourism Conference Speaker Notes, we are pleased to publish the talk given by Ignasi Segui Matas of Parenthesis  which participants  found enlightening and usefil. The talk as per conference programme was: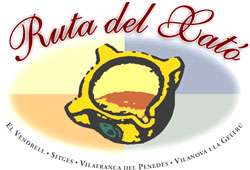 Xató – What's That & Can You Eat It
Dates to note: 31st Jan – 3 Feb 2011 3rd Annual Wine Pleasures International Wine Tourism Conference & Workshop 2011 in the charming Palacio do Freixo Hotel, Porto, Portugal.
If you would like to give a talk on any aspect of wine travel be it in the shoes of a wine traveller or as professional in the field of wine, food, travel and wine tourism please send you us your Speaker Proposal Form.