This year's Wine Pleasures International Wine Tourism Conference, held close to Barcelona, Spain brought together more than 200 wine, tourism and wine tourism professionals from around the world. Many of the over 40 talks at the Conference touched on or specifically focused on the importance of having a blog and implementing social media tools to enhance exposure to the wine world.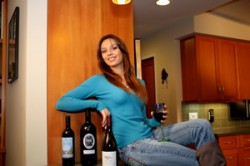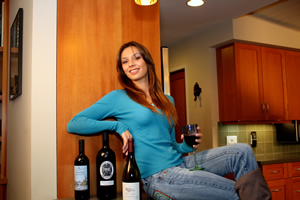 Desirée Anderson made the long trip from Hollywood to Barcelona to shoot material for their second season of the increasingly popular Celebrity Wine Review TV Show. They recorded at several venues including wineries such as Ferré i Catasús (DO Cava), Burgos Porta (DOQ Priorat), Agrícola Hortens – St Joannes (DO Penedès), Agustí Torelló (DO Cava) and Mas Rodo (DO Penedès) to name just 5, as well as interviews with conference delegates and speakers on topics such as olive oil tourism and tasting, wines from Bulgaria and of course Cava!
Roie Edery, programme Manager gave a plenary talk  on day 1 of the Conference titled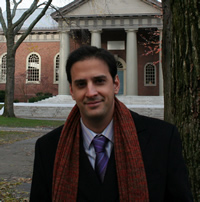 "Leveraging Social Media to Engage Online Audiences and Share Our Passion for Wine" and this is certainly what they are about to do with the upcoming episodes of Season 2. Wineries and other wine tourism experience providers clever enough to have seen the value of investing to receive the Celebrity Wine Review team in their homes and businesses are going to benefit enormously once the programmes go out. Roie tells us:
"Our new website will be built to feature wineries. Essentially, every winery we visit will have a custom URL for example www.celebritywinereview.tv/stjoannes on this landing page will be all sorts of information about the winery such as map, contact info, wine info, and of course all the episodes that we shot during the course of our review. There will be a section for blogging and possibly their own twitter feed, kyte channel, etc. Wineries can then use that URL to actively promote themselves, it will be picked up by Google, etc."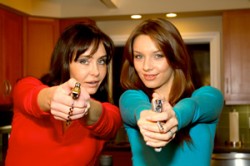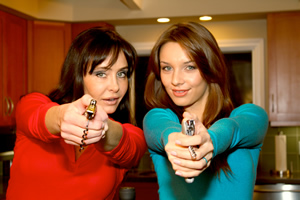 Next year, the Wine Pleasures Wine Tourism Conference and Workshops hits the road and travels to Porto, Portugal to hold the 3rd edition of this unique international event and all being well we look forward to welcoming both Kelli McCarty (Hollywood film shoots permitting!) and Desirée Anderson to Portugal to show them the Douro and Vinho Verde wine regions and of course the Port Lodges of Porto.
In a few days time we will be making an official Call for Papers to speak at the Conference and soon after we will be able to announce a preview of plenary talks. Anyone is welcome to give a talk – it's all about sharing your wine tourism experiences  past, present and future. Tickets are already available for purchase so feel free to book your ticket now!
Just released a couple of days ago is the Season 2 preview programme. We understand that Cava sales since then have gone up dramtically in the US 🙂 Check out the video below to see why:
For up to date info on the Wine Pleasures International Wine Tourism Conference 2011 you can follow us on Twitter or  join our Face Book Fan Page
That's it for now. Feel free to add your comments and/or retweet. We don't moderate!