Since holding the 2nd Annual International Wine Tourism Conference and Workshop 2010 in Spain, we have been receiving hundreds of mails, tweets and phone calls from both conference attendees and non attendees requesting the Speaker notes for the more than 40 talks delivered.
So on a daily basis we will be publishing speaker notes for you to access.
First up is the highly requested talk given by the Celebrity Wine Review TV team titled:
"Leveraging Social Media to Engage Online Audiences and Share Our Passion for Wine"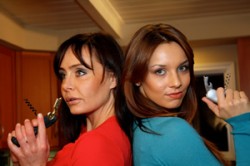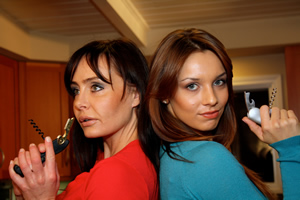 Celebrity Wine Review is an online wine review show based in Hollywood, California. The show was started by the founders of Arzoola Inc. who are serial entrepreneurs, social media experts and who happen to have a wild passion for wine. The show has a simple mission: create content that is entertaining while at the same time demystifies the world or wine and presents it to the audience in a way that makes them much more likely to make wine a part of their life. Programme host, Kelli McCarty, a former Miss USA and soap opera actress has the right blend of talent and passion for wine that creates a connection with our audience, entertaining and educating them about wine all at once. Utilizing the founders' experience in social media, their content is distributed across all leading platforms as well as a mobile TV channel that allows them to distribute mobile wine reviews, behind-the-scenes videos, and other unedited content.
YouTube clip of Roie Edery during his talk at the Wine Tourism Conference:
Since the conference a great detail of footage has been published on the Celebrity Wine Review Website. Have a look and see if you recognise anyone.
Dates to note: 31st Jan – 3 Feb 2011 3rd Annual Wine Pleasures International Wine Tourism Conference & Workshop 2011 in the charming Palacio do Freixo Hotel, Porto, Portugal.
If you would like to give a talk on any aspect of wine travel be it in the shoes of a wine traveller or as professional in the field of wine, food, travel and wine tourism please send you us your Speaker Proposal Form.