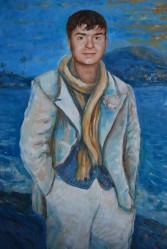 The Celebrity Wine Review TV hosts and crew will be covering the whole of the upcoming International Wine Tourism Conference, Oporto 2011. Celebrity Wine Review is a web TV show based out of  Hollywood, CA. Celeb Wine harnesses the power of social media tools to reach wine lovers every day. Audiences love their content, they interact with it, and more importantly to the winery – they interact with the fans on their behalf. Of course, the winery too, can jump onto the conversation if they wish so that they can respond in concert with them as they post their content.
We interviewed 3 of the Celebrity Wine Review TV team making the long journey from California to Oporto. Second up is Show Producer & technology expert, Aleksey Klempner.
1) As the 2011 Wine Conference takes place in Porto, Portugal this year, how do you view Porto as a wine destination?
Conferences such as Wine Pleasure's are a good way to highlight Porto's ability to serve as an ideal wine tourism destination. It is exciting to see the city of Porto tackling the challenges of being a part of the growth of the Portuguese wine industry.
2) With wine tourism growing across the globe, how has it been influenced by technology and the internet since you began your career?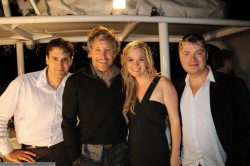 Internet technology changed our lives and not only in a professional sphere. There are lots of opportunities for wine tourism industry in this area.
Modern consumer is technology savvy, more demanding and his expectations are high.  He wants information about anything readily available at his fingertips. It is extremely important to have wine destination related content distributed over the web in order to achieve greater consumer base reach. That is why as a wine show producer and technology expert I choose to have my content distributed all around the web rather than exclusively keeping it on my site. End of day our 25,000 twitter following and 30,000 monthly video viewership is a great way to support this approach.
With the power of internet and social media tools, wine tour operators can reach wine tourists directly, promote their product, and separate themselves from competition.
 3) With regards to wine tourism, how important do you think it is to utilize social media sites and the internet in general? Do you think wineries across the globe aren't reaching their potential consumers, and if so how would you begin to improve marketing in the wine tourism industry?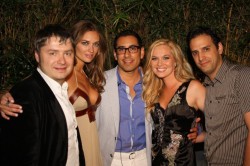 Utilizing Social Media to promote your winery or wine tourism business has several key advantages and some risks.
First, launching a social media campaign is a relatively low cost alternative, and existing staff can do most of it. Second, content generated by in house resources and released on via social media, has the potential of appearing more much authentic than other mediums.
This sense of authenticity is appealing to potential wine tourists and increases the likelihood they will try your product. It is extremely important though to understand that social media campaigns have potential of hurting the brand if certain aggressive techniques are used. If your budget allows it I would recommend working with a Social Media expert to design campaigns and train your staff to do it going forward.
4) How vital do you think social media is compared to say film production or television programs dedicated to wine, such as Celebrity Wine Review TV, to build up wine tourism?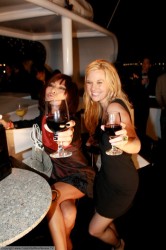 Internet and digital media has transformed entertainment industry's landscape. I see it as a positive development because it has created lots of opportunities for content owners and it benefits both advertisers and content consumers.
The line between broadcast and online content continues to blur fueled by increasing demand from the new consumer generation. It creates new cost efficient marketing channels for traditional media advertisers.
Wine tourism should take advantage of this opportunity and not run a chance of being late comers to the game.  As we all know price is a reflection of supply and demand.
5) How do you think attracting consumers to wineries differs, if at all, between Europe and the U.S with particular reference to old vs new world wine regions?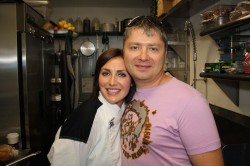 At Celebrity Wine Review TV, we've had the opportunity to shoot on location both in the US and Europe. Our winery customers often ask us what the key ingredient should be to growing their wine tourism business. Quite often our response is: Think big, but think local.
When we scout the location and begin the process of writing and producing our episodes, we always look at the surrounding area and see what is interesting and unique about it. What background story can we tell about the winery? What will make this episode stand out and be remembered by our viewers as somewhere they would like to visit?
We've found this exercise highly effective, and the process is the same regardless of the continent, the only difference is the actual story, and happily, the wine world has got an endless supply of those.
6) And finally, what wine destination would you suggest as the site for next year's wine conference?
Hollywood, California
Celebrity Wine Review is a one of a kind opportunity for any winery, there are not many (if any) people out there that offer what they do. Also, as their fan base is growing exponentially, they are getting local print & TV attention, they're uniquely positioned in California and Hollywood, so all in all, this is a great opportunity for a winery to ride the wave for a relatively small investment.
Have a look at the video on the  Celebrity Wine Review Programme Website and see for yourself what they have been doing for wines and wineries.