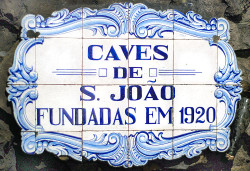 Caves São João is a well know name in the Portuguese wine industry as it is one of the oldest wine trading companies in the country. The small family owned wine company was originally established by three brothers, José, Manuel and Albano Costa in 1920. Amazingly the company still remains in the family, with two of the grandchildren of the founders now overseeing the operations of the independent company.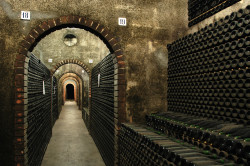 However, maybe one of the most remarkable features of the company is that it is home to one of the biggest wine cellars with the numerous underground tunnels stacked with over a million bottles of wine with some dating back to 1959.
For the first ten years, the company was primarily involved in the trade of Douro fine wines and liquors; however in the 1930´s, the production of Port Wines outside of the O´Porto region were banned by the government. This lead to Caves São João moving into the trading of Bairrada Table wines and the production of their own natural sparkling wines with Indigenous grapes. However, it was from this experiment that the company made a significant impact on the Portuguese wine industry, as in the 1950´s, the company created two of the most iconic Portuguese brands; Porta Dos Cavaleiros from the Dão region and Frei João from the Bairrada region.
Later in 1972, the company bought a 35 hectare rural estate known as Quinta do Poco do Lobo located at Pocariça, in the Cantanhede region. The estate was then completely replanted with selected grape varieties; the indigenous Arinto (white) and Baga (red) grapes. It was from these grapes that the company now produces their red and sparkling wines under the label Quinta do Poco do Lobo.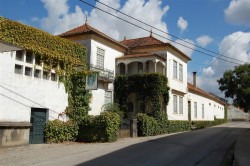 Caves São João now dedicates itself to the production and commercialisation of sparkling and still wines, using their extensive experience as one of the oldest wine trading companies in the Anadia County. However despite their grand history, the company has made a number of significant investments, resulting in the company now being equipped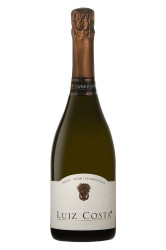 with the most modern winemaking technology. For example the stainless steel vats now allow for a more delicate handling of the grapes as the automatic crushing system replicates a movement which is very similar to the human foot. These changes combined with additional improvements in the both the winery and vineyards, have allowed Caves Sao Joao to continue to produce even greater quality wines.
Caves São João has the following Sparkling Wine amongst the 50 Great Sparkling Wines of the World 2016>>
Luiz Costa 2013 (Silver medal with 92 points)
50 Great Sparkling Wines of the World 2016 – Get your copy here: