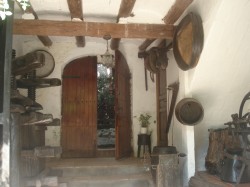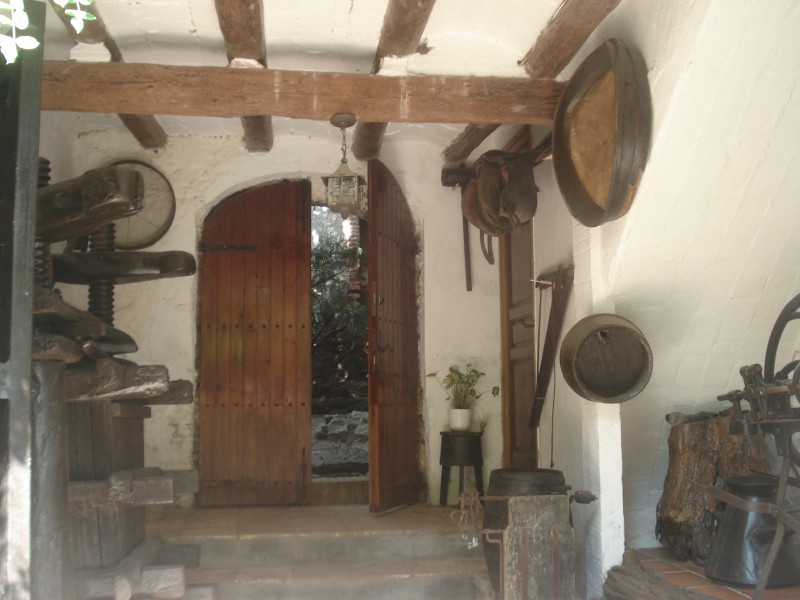 The Montau de Sadumí winery is my idea of heaven; the rustic farmhouse-like arches and dark cellars greet us along with Xavier, one of the family owners. This is Cava central and we purvey historic cast iron bottling machines and step through fifteen-century barn conversions. It was 1940 that Xavier's grandfather first experimented with Cava, leaving the experimentation to fully develop and at last come to fruition in the eighties, when he accomplished his first bottle in the cool underground winery, their fermentation barrels now much smaller than they were twenty years ago. Xavier points out the marks of workers who built the brick walls, where atmospheric lights cast an eerie light over the fabric of the room, the sort that convinces you the darkest corners are haunted. There are handprints or strikes in the brick; acting as a sort of sign in sheet for the workers as proof of how much work they should get paid for the day. Of course the storage for the bottles is underground, giving a constant humidity and temperature for the wine.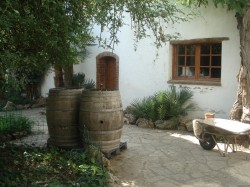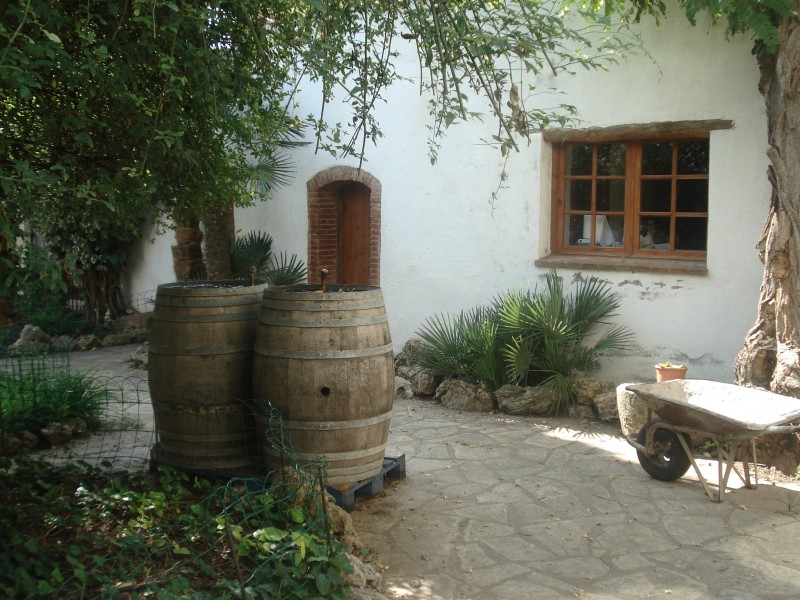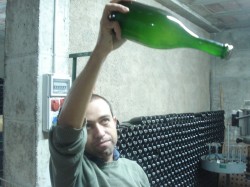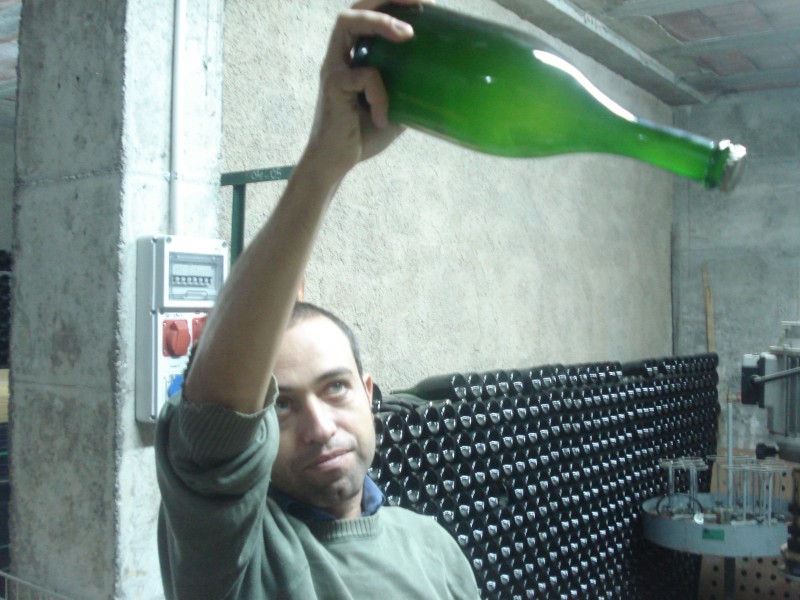 Xavier holds a green bottle up to the rare light and demonstrates how the sediment is collected near the neck of the bottle. This method, once completed by hand, is now done with a turning machine. Xavier switches it on and we watch in horror as the machine (seemingly with a mind of its own) almost smashes the tops off a whole crate of bottled roses placed on the floor. We breathe a sigh of relief when we see there's no damage and move on to the freezing machine. This freezes the necks of the bottles where the sediment is, so they can remove it before squeezing the wide cork in and seal it with a cap. This is to stop party-time occurring six months too early in the depths of the cellar where all the bottles have popped their own corks and made a drunken mess on the floor.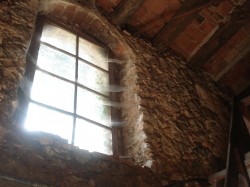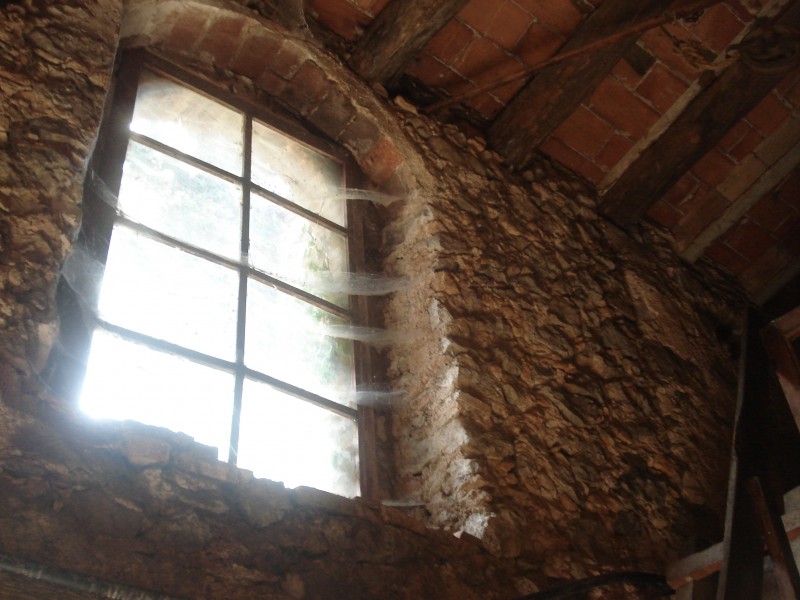 There are some  270 Cava producers in Catalunya at present, and Arrels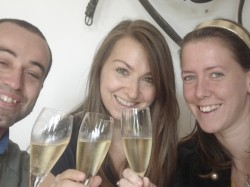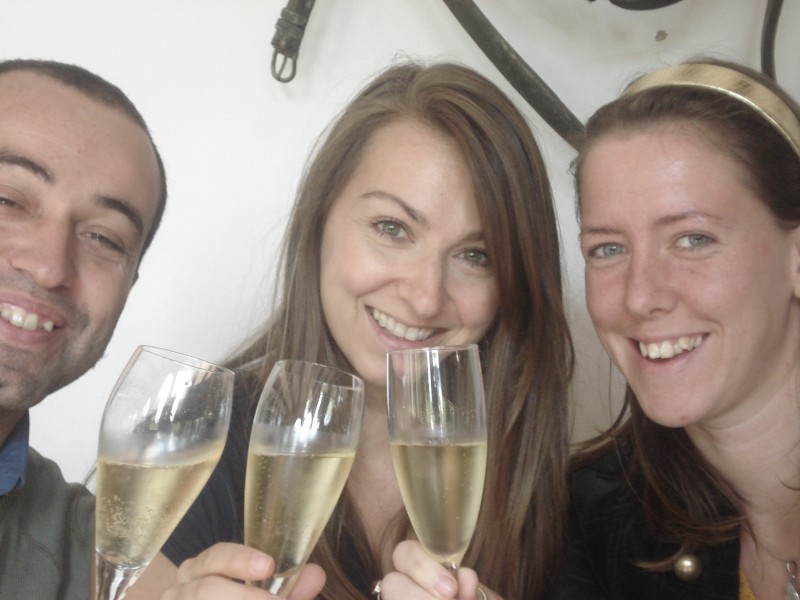 Montau de Sadumí is a very light, delicious brand, which we get to try in the tasting room – an equally rustic room with floor to ceiling arched windows looking out over the sunny courtyard, and terracotta tiles underfoot. 
We get a quick tour of the vineyard, tasting Xarello grapes off the vines, which are very sweet, and watch the pickers harvest the fruit from the fifty-year-old vines that were planted in the 1960s.We are also joined by export manager, Barbara who gives us interesting insights into Cava and fashion matching.
Lauren Simpson-Green, Wine Travel writer for Wine Pleasures