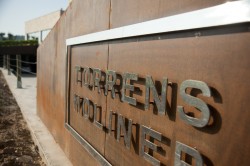 My bag not even down, freshly arrived in the Penedès region, I am offered a glass of cava. Does anyone know a better way to be welcomed in a region, than tasting its source products? Frankly, I don't. But why the different name, should I ask, this looks like champagne to me? Mistake. Big mistake. Don't start this discussion with a local. Seriously, don't. You will be soaked by a profusion of arguments on the matter. Maybe the same process, but totally different taste and superior quality. A bad press simply caused by adventurous marketing strategies. Should not even be a debate, it simply just is. But I am hard ass, not a fool, I want full proof on the debate. Why not a visit to a Spanish-own cava bodega, in order to make my own opinion about this intriguing debate. Explore with my own eyes and taste with my own, well… taste buds. Let the fight begin!
First, a little introduction on the matter. To be clear, Cava and Champagne are quite the same. Up to 1970, Cava was called Spanish Champagne, right before the European Union ruled that only wines produced in the Champagne region of France, could be called accordingly. Cava was therefore introduced as a new name, with new Spanish standards and a big new advantage, its location. 
Macabeu, Xarel-lo and Parellada
The tour starts not so far away from the village of Sant Sadurni d'Anoia, in Catalonia, where more than 80% of the cava production is made. Xavier, part of Torrens Moliner small family-owned bodega, is proud to brief me on why their stuff is differnet, not only from the French, but also from the mass cava producers.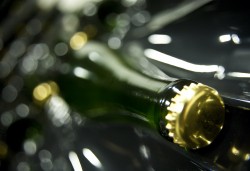 In short, they have a different climate, limited rains, low winds, higher expectations on the usual dictated standards, attention to details orientated on quality and not on quantity, all brought to the equation, this gives a unique cava product.  Easy to understand and hard to compete against. It is simply the perfect location to grow the three basic grounds of cava, Macabeu, Xarel-lo and Parellada. And as we have all been told: location, location and location. It cannot be ignored. The landscape is not just breathtaking, it is a perfect equilibrium to ensure high quality grapes. But in terms of taste, Torrens Moliner does not stop here.
First, the bodega is located on the vineyard itself, in order to assure a first extraction as soon as possible by their high-end technological piece of german equipment. Then, the local domain d'origen requires at least 9 months of ageing for the most common Brut Nature. Nonetheless, this process is taken a bit further. They make sure that every stock is easily identified, fully documented, meticulously packed up, carefully inspected by a human eye and so aged to perfection depending on the harvest, the year and the final product expectation. High attention to details is ensured at every step, balanced by a day to day fight between technology and traditions. Should they use new high-tech equipment or keep on those old traditional processes? The final line is drawn in order to reach something close to perfection. The main strength of Torrens Moliner is actually due to their size. They know they cannot compete against the mass production of the neighbouring bigger houses, so they maximize every step, understand every detail to make sure that the soul of this region is carefully delivered in every bubble.
The verdict…
And yes, this makes me slice up this debate. Instead of sitting down on a low price strategy, mostly influenced by the bigger fishes, they use the full potential of this magnificent land, to produce a one-of-a-kind experience. They do not stop at the traditional name. Instead they create their own unique experience, all standards over-exceeded and quality dressed to its best. Let me tell you that you can taste the festive naked truth difference. From the "Pop!", the smells, the colours up to the quivering of your taste buds on your tongue, you will understand, as I did, the stubbornness of locals. It can be explained, but it is quite better experienced. The liveliness in your mouth, proper to the Spanish, will make you reconsider what Champagne should be all about. No need to make a big story out of it, it simply tastes better, straightforward and fresh as it is suppose to be. Perfect for a special occasion, but also fantastic to accompany your weekly speciality meals.
Have the debate for yourself and you will understand. It is not about the appearance, the prestige or the supposed savoir-faire, but mainly on what resides in between those sparkling bubbles. Salut!  Maxime Bellefleur, Travel wrtier and Photographer