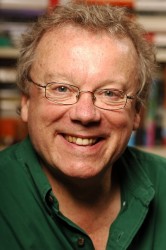 La Fira de Sabadell (Catavins), en colaboración con Wine Pleasures, celebrarán el próximo día 9 de noviembre del 2011 a las 17.30 una cata a cargo del conocido crítico británico Charles Metcalfe de 15 vinos de todo España titulada The Many Flavours of Spain.
Con esta cata se pretende fomentar el conocimiento y exportación del vino y las bodegas que participan en el Workshop Buyer meets Spanish Cellar. Participarán 25 importadores de mercados del vino tan diversas como Filipinas, Japón, Singapur Estados Unidos, Canadá y países europeos. También asistirán medios de comunicación así como bloggers.
La cata comentada de vinos tendrá lugar en la La Fira de Sabadell. En este acto, se degustarán en catas comentadas 15 vinos diferentes de 15 bodegas inscritas en el Workshop Buyer meets Spanish Cellar.
Los vinos y las bodegas son los siguientes:
Veyovis 2010, Veyovis DO Rueda, Idrias Chardonnay 2010, Bodegas Sierra de Guara DO Somontano, Mas Rodó Montonega 2009, Mas Rodó DO Penedès, Josep Foraster Trepat 2010, Mas Foraster DO Conca de Barberà, Abadal 3.9 2007, Roqueta Origen (Bodegas Abadal) DO Pla de Bages, Domus Pensi 2006, Altavins Viticultors DO Terra Alta, Syrah 2009, Mas Codina DO Penedès, Aventino 200 Barrels 2009, Vinnico Export DO Ribera del Duero, Genesi 2007, Paraje de los Bancales 2009, Bodegas Pastana DO Arribes,  Directe del Celler DO Montsant, Closa Batllet 2007, Cellers Ripoll Sans DOQ Priorat, Ardiles 2006, Merum Priorati DOQ Priorat, La Pamelita 2006, Lobban Wines, Vinos Espumosos de Calidad, Partida Creus Vi Dolç Natural, Celler Partida Creus DO Penedès, Ximenez-Spinola Very Old Pedro Ximenez, Bodegas Ximenez – Spinola DO Jerez.