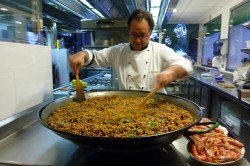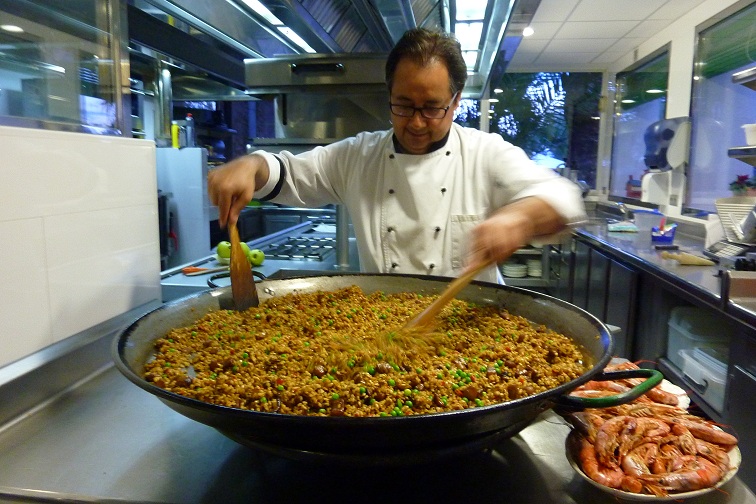 The 2011 Wine Pleasures Reverse Trade Mission to Spain for wine importers was hosted in the seaside town of Calafell south of Barcelona.  Salvador Valles owns and manages the lovely Hotel Antiga on the main square just below the medieval castle and next door to the 11th century Romanesque church of Santa Creu.  The highlight of our visit to Hotel Antiga was the final dinner in their cozy dining room where we were served three classic dishes of the region, Xató, Seafood Paella and Apple Tarte Tatin. 
The first course was Xató, a classic local salad.  Xató is the name for both the dressing and the entire salad.   The Xató dressing is a salsa made from almonds, grilled onion, grilled garlic, grilled tomato and olive oil and seasoned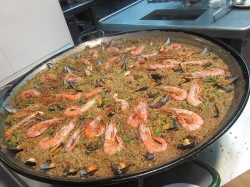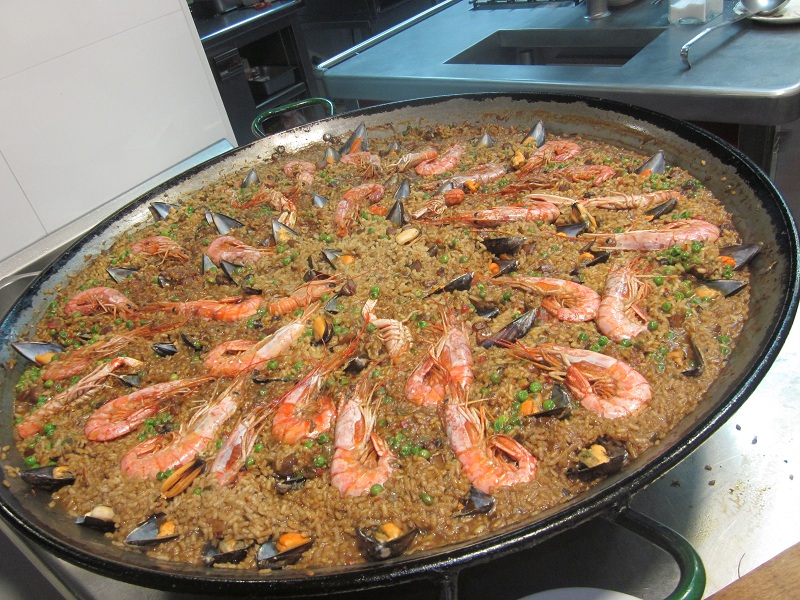 with sweet paprika and red and black pepper.  It is processed into a smooth paste the consistency of pesto and placed in spoonfuls atop the salad.  The salad is a bed of escarole surrounded with small servings of tuna, bacalao and anchovies and topped with locally grown olives.  (Bacalao is the Spanish term for dried salt cod. The dried fish is white, delicate, and tender once it's re-hydrated.)
The Seafood Paella is a common food of the local fishermen and highlights the native specialties of the sea:  cuttlefish, prawns and mussels.  The base is the small grained Bomba rice seasoned with red and green peppers, garlic, onion, tomato and saffron.  The rice is first fried then later cooked using a fish broth and the seafood is added just before serving.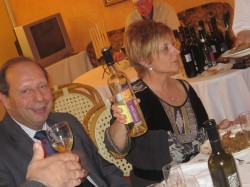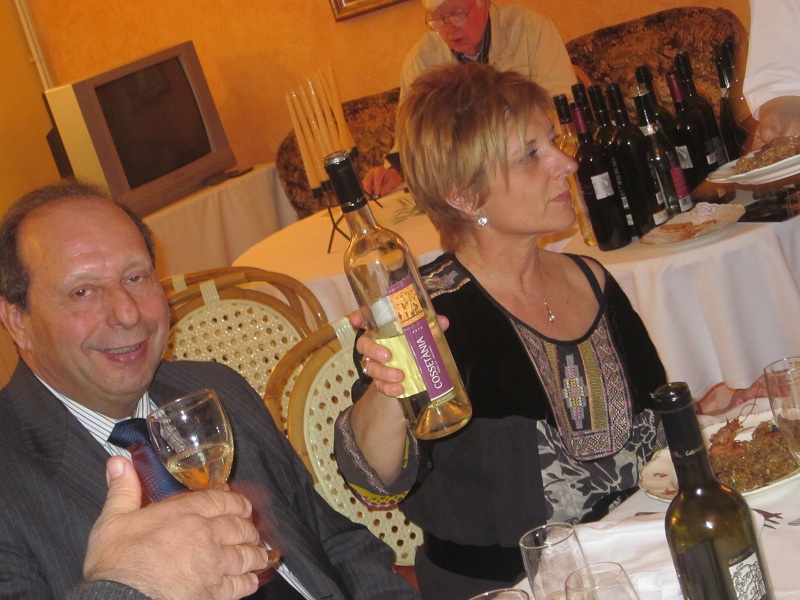 To finish the meal was an Apple Tarte Tatin which is an upside-down tart in which the apples are caramelized in butter and sugar before the tart is baked.  It was served with fresh cream drizzled on top.
Compliments to Salvador Valles and his staff on an outstanding meal! 3 course dinner was perfectly matched with wines and cavas of Castell D'Or.