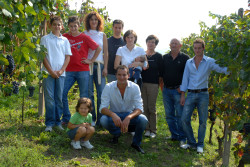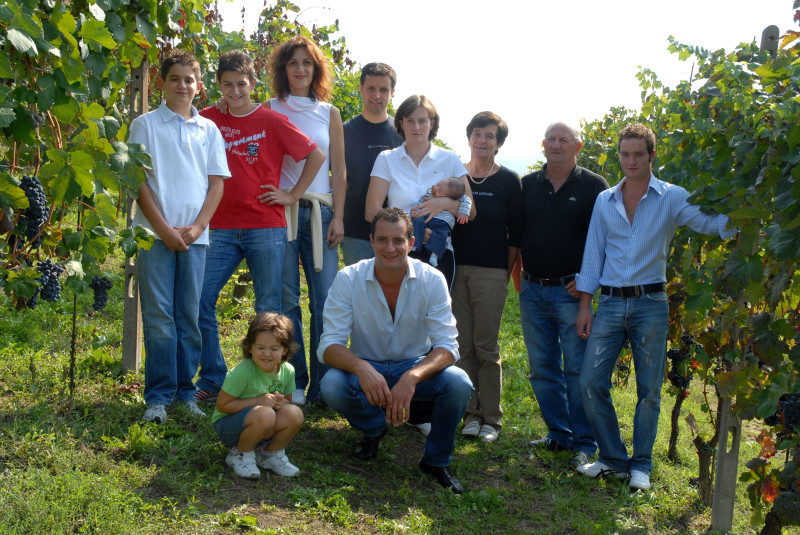 Cascina del Pozzo is located in Castellinaldo, in the Piedmont wine region. It is a modern family winery with a great team of young people. With Cascina del Pozzo confirmed as a participant at the upcoming Workshop Buyer meet Italian Cellar (Arezzo 4th-6th November 2013), we took time out to ask  Giorgio Meraviglia a few questions about the winery and  the two grape varieties, Barbera and Nebbiolo. 
How long has Cascina del Pozzo been producing wines?
Our adventure started out 1973 we started to bottle the first wines made with our grapes, before we used to grow vines and sell the grapes.
Tell us about your local grapes Barbera and Nebbiolo.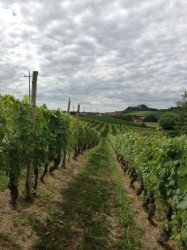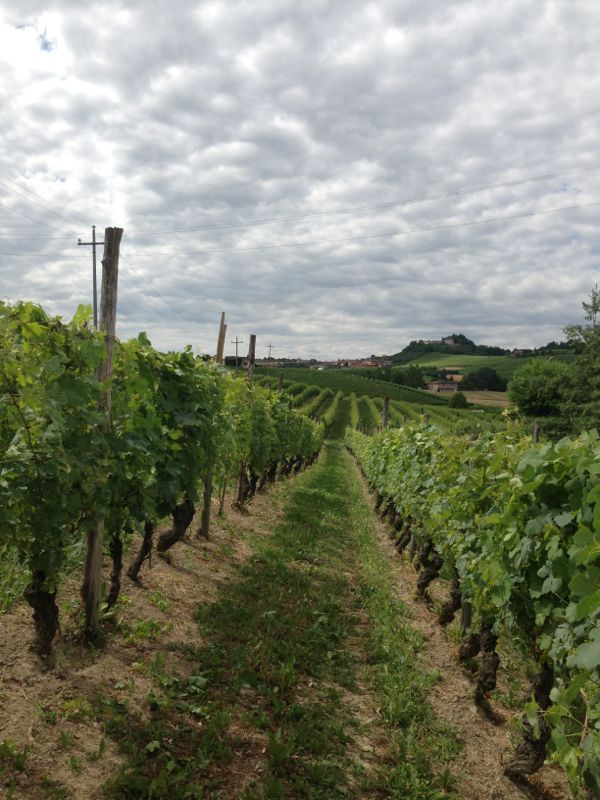 The Piedmont region is home to 45 Denominazione di origine controllata (DOC) and 12 Denominazione di Origine Controllata e Garantita (DOCG).  Cascina del Pozzo produces 10 different wines, DOC and DOCG of the Alba and Roero denominations.
Half of the wine produced in Piedmont comes from Barbera grapes, either in purity or as a blend. Among the many Barberas, the one from Alba is no doubt the best. The wines made with this grape are usually sharply acidic but pleasantly cherry and plum fruited. Cascina del Pozzo produces two different Barbera d'Alba, Fossamara (from the vineyard's name), made from the youngest vines and aged only in stainless steel, and Lucrezia (from the youngest owner's doughter's name) made from the oldest Barbera vines (up to 60 years old) and aged for 12 months  in oak barrels.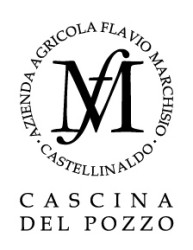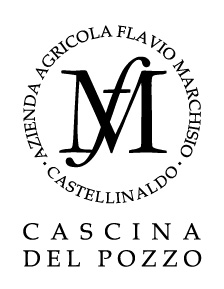 Nebbiolo grape, responsible for many of Italy's most important wines, takes its name from the word "nebbia" – fog- due either to the particular dusty frosted appearance typical with grapes of this variety, or from its late ripening characteristics. It is also a vine deeply bound to its territory, in fact when planted in other territories, it loses its best characteristics, austerity and aristocracy. Our Nebbiolo d'Alba DOC has a delicate fragrance of raspberry, strawberry, cherry, spices with undertone of liquorice. The taste is full and correctly tannic. Nebbiolo grape is also used to produce Roero DOCG, a red wine quite similar to the most famous Barolo and Barbaresco made from the same grape (100% Nebbiolo) in a different area of the same region. Roero is younger than Barbaresco and Barolo, with only 12 months of ageing in oak barrels, but intense and full bodied.
What makes your sparkling wines great?
The greatness of our sparkling wine comes from the blend of local grapes we have selected for it: 50% Arneis, 25% Chardonnay and 25% Nebbiolo (in white); this perfect blend makes our sparkling wine delicate and elegant, suitable as aperitif but also to be drunk during the meal, especially with first courses and fish.
We see you are interested in exporting more of your wines to Asia. Which of your wines do you think would best suit the Asian market and why.
For sure all our red wines, Barbera and Nebbiolo based: Barbera d'Alba, Nebbiolo d'Alba and Roero. We have already had some experience in the Asian market with our wines, and found that they are very much appreciated by consumers.
Given your attendance to last year BMIC 2012 Umbria, how would you compare the workshop methodology at Wine Pleasures to a large-scale wine trade fair?  What are the strengths and weaknesses of both?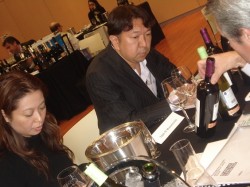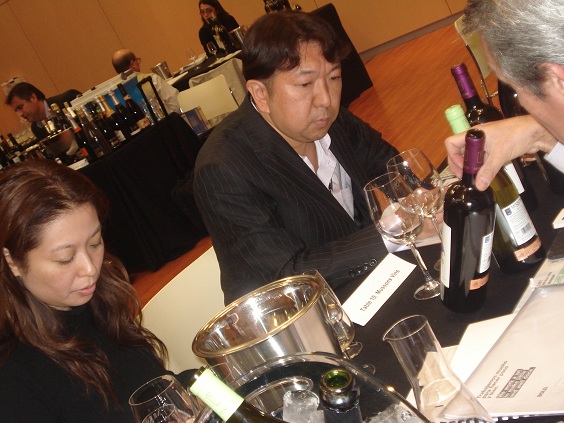 We have been at Workshop 2012 in Assisi, for the first time. The workshop methodology compared to a large-scale wine trade fair has the advantage of concentrate in less than 2 days all the meetings. With dinners and lunches, we had the opportunity to meet also the other professionals, taste the wines, and also talk to and know in depth the people we have met during the day.
We also found that the professionals attending the workshop were coming from all over the world. This gives the opportunity, especially to small wineries like ours, to explore new market areas of the world that we usually don't have the opportunity to visit or to be in contact with so easily.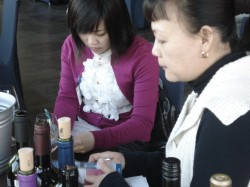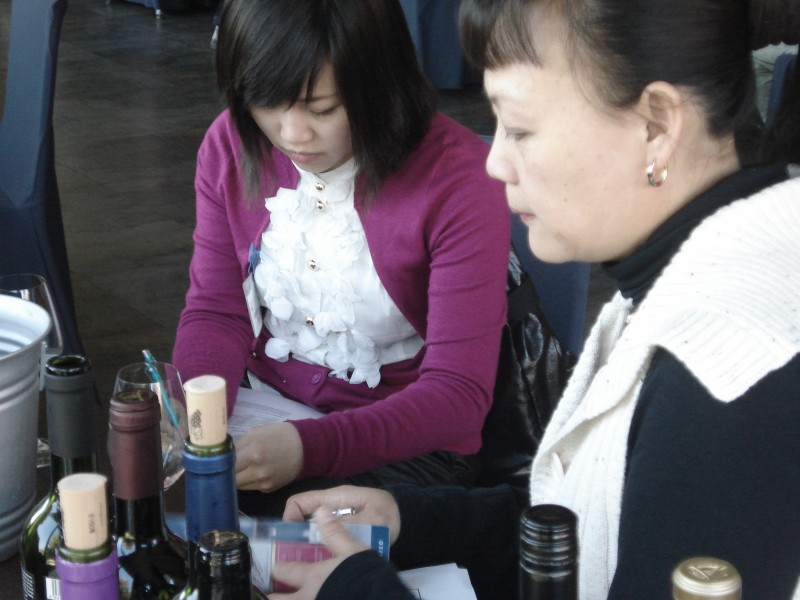 We have found out that the environment created by Wine Pleasures's workshop are unique and can really make wine boutique connect with importers. Cascina del Pozzo will not regret to have attended Buyer meet Italian cellar for the second time.
If you are a wine importer and would like to attend the upcoming Workshop Buyer meets Italian Cellar (4-6 November 2013) as an invited buyer and meet Cascina del Pozzo there are still places available!
Sofia Sagripanti