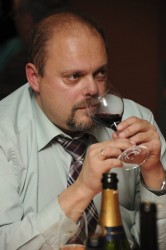 At the 2011 "Buyer Meets Iberian Cellar" Workshop held close to Barcelona we talked to Mario who is the Export Manager for Vera de Estenas wines.  We asked him about the winery and selling their specialty produced using the  varietal Bobal.
How long has Vera de Estenas been producing wine?  And how did you become involved?
Our CEO and Head Winemaker, Félix Martínez Roda is the fourth generation of winemakers in his family.  His father, Francisco Martínez founded the Professional Vinification School in Requena in the 1940s and Francisco´s grandmother, Filomena Pons y Pons, founded the first family wine company in 1876.  Vera de Estenas was founded by Angel Prado in 1876 and he was the one who planted the Bobal.  It was purchased by Francisco Martínez in 1980 and Félix slowly took over the family business.
Vera de Estenas specializes in the varietal called Bobal.  Tell us more about Bobal.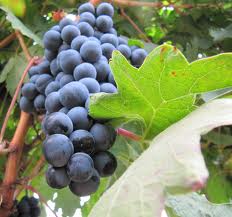 Bobal grapevines are the only autochthonous grape from our local area in Levante.  Until recently, it was considered a grape you added to enhance the color of the wine.  Vera de Estenas was a leader in making Super Premium wine from 100% Bobal and we are working hard to spread the reputation of this wonderful grape.
What are some of the other challenges you've faced in getting your wines into the hands of consumers?
The main challenge for any boutique winery is to prove the singularity and exceptional quality of its wines. We are in the final stage of a very long process of achieving our own qualification of quality: D.O.P. = Dominación de Orígen de Pago de Vera de Estenas, right now.
We think that they are mostly "gourmets" with an elevated desire to discover something different, a new flavor.
While talking with Mario he offered us some of the Vera de Estenas Casa Don Angel Bobal 2006 and we gladly accepted.  We were immediately impressed by the deep garnet color and the aromas of red berries.  Given the dark color we were expecting a mouth-puckering tannic welcome but were pleasantly surprised by its gentle introduction.  It had mild but distinctive tannins and a nice finish.  Without a doubt we enjoyed our first encounter with Bobal.
Zev Robinson has produced a documentary on the native grape Bobal, which takes you on a journey through the rustic vineyards of Utiel-Requena from Bobal's inception through its production. It paints a depressing picture but it's well worth a watch.
USA Wine Importers RMB Associates visit Vera de Estenas during a Wine Pleasures Reverse Trade Mission to Spain and give their thoughts on the Bobal grape variety.
View more videos on the Wine Pleasures TV Channel