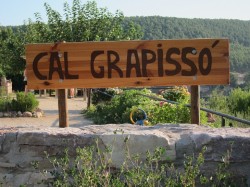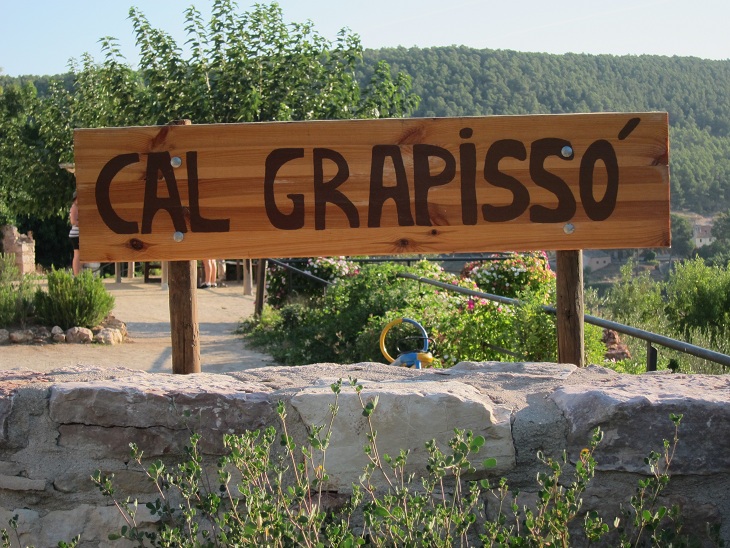 Most of the bike tours with Wine Pleasures are for an intimate look at the the unique surround and history that makes up this region perfect for great Cava wines and to get a taste of what they have to offer. On this particular trip, though, we also celebrated the end of one chapter of life and the start of another for our guest of honor. 
We started our day first thing in the morning at Cal Grapisso , a stunningly beautiful 13th century renovated B&B with vineyard views just outside the small town of La Llacuna. We met our guest of honor and his friends and outfitted everyone with the necessary gear before packing up and riding. To our surprise two of the women in the group were pregnant but they revealed that they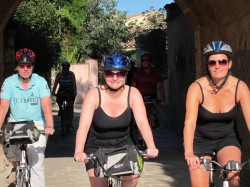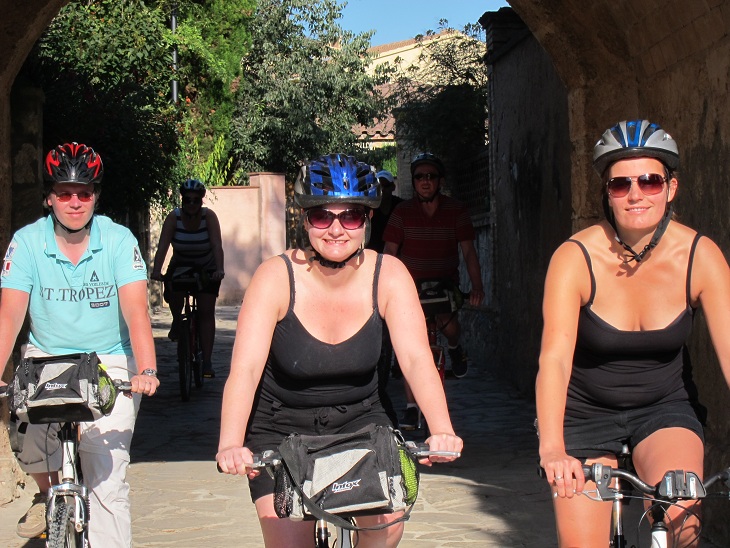 were doctors and it didn't stop them from riding on behalf of our guest of honor who was turning 40…Spanish style.  
Hopping on our bikes, we went on the winding, tree-canopied trail through Sant Joan de Mediona to a natural spring, where we took a quick water break. The shade here from the large oak trees made this the ideal place to cool off during the hot, Summer heat. Our lively group exchanged stories of their experience at Cal Grapisso trying to sleep with the smell of burning mosquitos from the bug zapper in each room. It ultimately led to some very interesting dreams, if we may say so ourselves!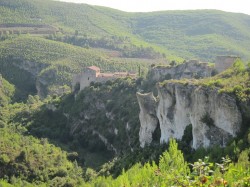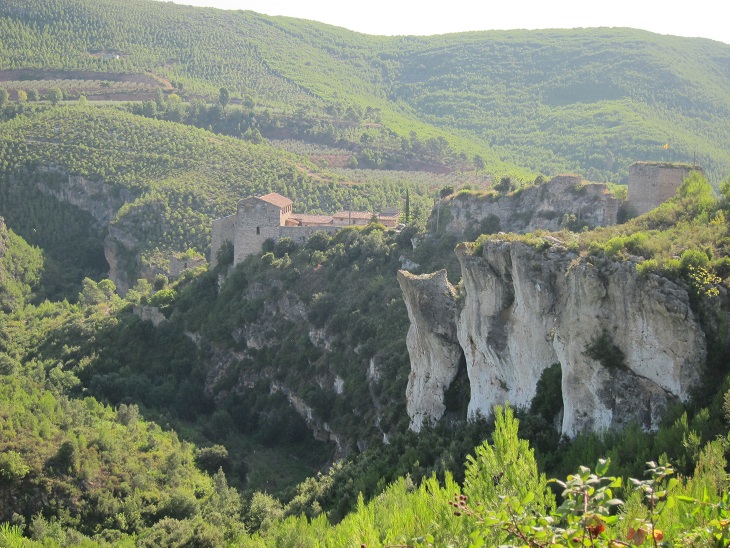 Continuing up a bit through a narrow canyon we came to a lookout point with a spot-on view of the Mediona Castle built into a solid rock support. You could tell it was the perfect location for a fortified castle since it was protected by mountains on all sides. Only a short distance further and we were at the the apex of the path and we took a quick descent down and around the other side of the mountain with the cooling wind in our hair. 
Despite the hot day, we knew every kilometer we passed would bring us closer to our visit to Torrens Moliner  with the soothing sound of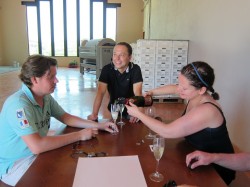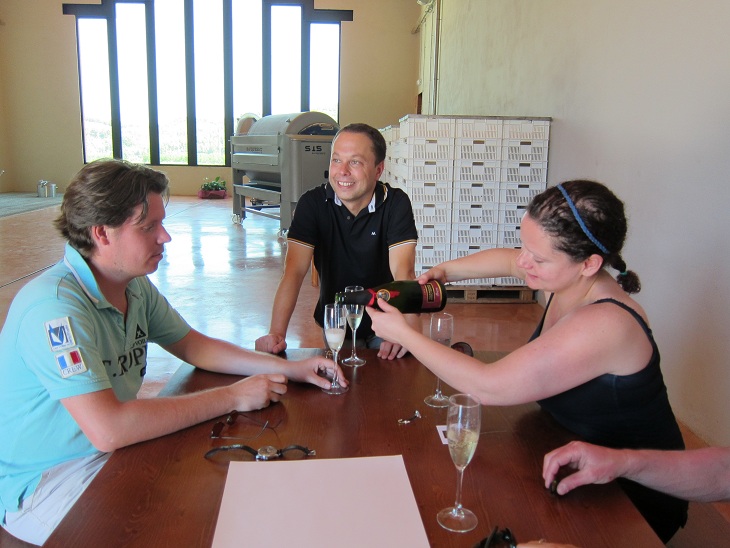 corks popping and bubbles flowing. Owner, Xavi made us feel welcome and we didn't leave without taking a little piece of the winery with us in the form of 3 boxes of the Brut Nature Reserve ). We ventured back to Cal Grapisso with a bit of sweat on our brow, some crisp cava in our stomachs and smiles on our faces. 
Jeff Didra, wine and travel blogging for Wine Pleasures.
Lots more photos of this memorable wine country bike tour on the Wine Pleasures  Facebook Page