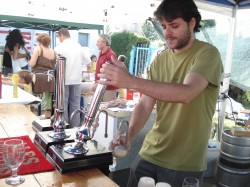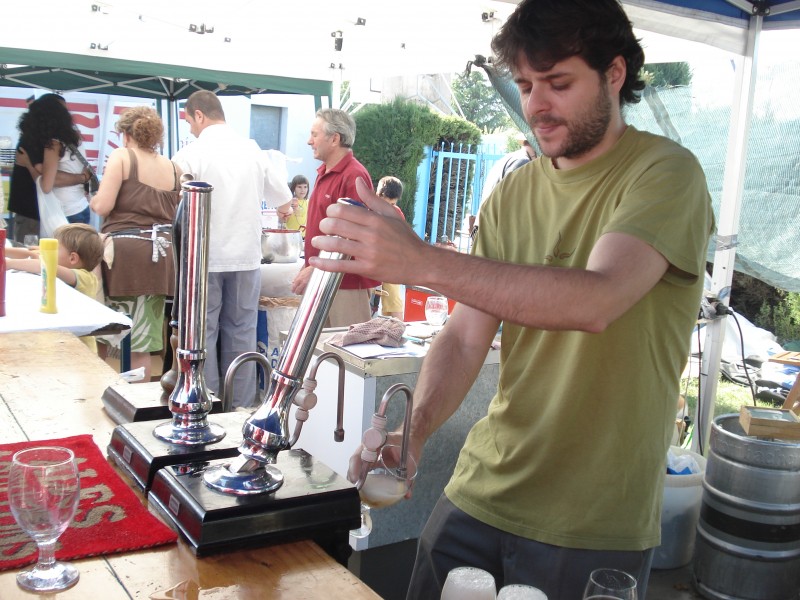 In the high Penedes of Northern Spain is a region made famous for its wine production and especially Cava, Spain's well know type of sparkling wine. However, today there was a celebration that the region or even Spain isn't known for, its microbreweries.  In the town of Sant Joan de Mediona, a festival of microbreweries and home breweries started by individuals and small companies came together to share their own creations and variations of cervezas.  None of which are widely produced.
Surprisingly, what was found was not the usual Pilsners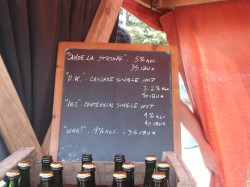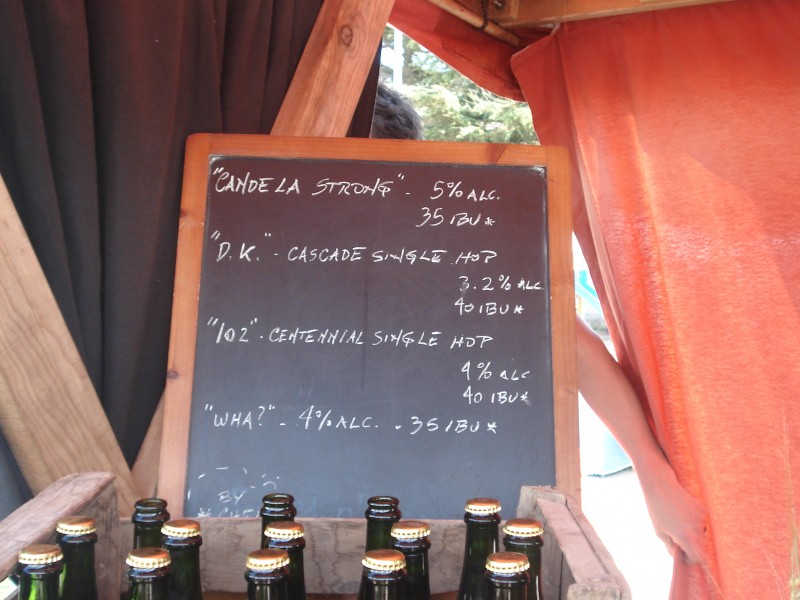 and Lagers that are sold across Spain but strong hoppy beers resembling microbreweries from the West Coast of the United States.  Having been in Europe for five months, the bitter beer flavor was a taste of home but why did this occur here.  From the "D.K." Cascade Single Hop, a beer of La Font Del Diable brewery, to a standard India Pale Ale (I.P.A)., the beers here were surprisingly American in resemblance.  The hops, malts, strength and overall flavor created something extraordinarily different about this European beer.  "The craft beer revolution is starting"–said beer sommelier  Guillem Laporta and the beers his company, Ca L'Arenys, and its head brew master, Gusman Fernandez, created are supportive of this. Even their Sitges beer is brewed to standards of the American Brewers Association.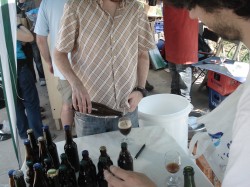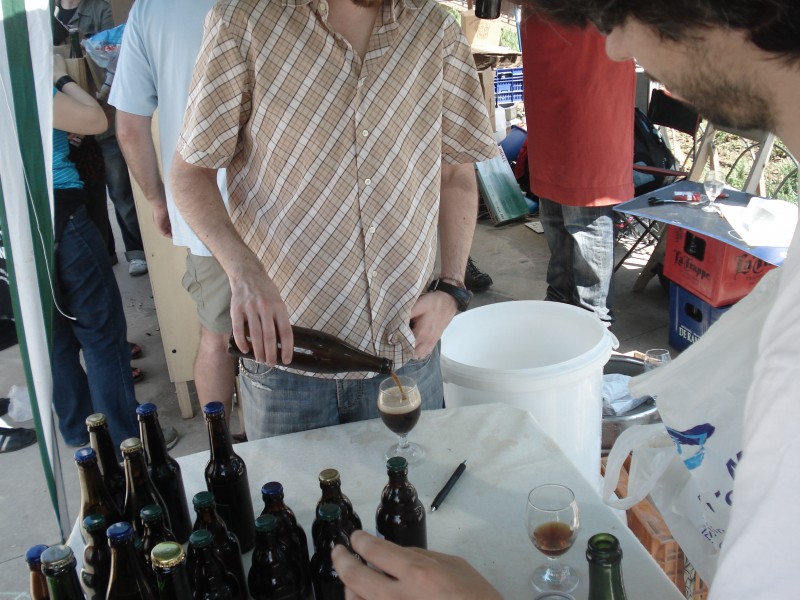 Having been given my chance to find a strong hoppy American style beer I wasn't giving up and it wasn't long until I got what I was looking for, a perfect Stout.  These beers are known for their dark creamy color that is reflective of the rich full bodied, hoppy taste.  If one is seeking a beer with character and substance this is their choice.  The Stout from Ca L' Arenys hit every point without holding back.  Its flavor was truly original, boldly strong yet enjoyable with and a lasting aftertaste that brought about a surprisingly smooth finish.  Maybe it is just a longing for something I have treasured from home that has brought my appreciation of this beer so high.  However, the Stout they have produced seems as rich and as full as any I would hope to find in microbreweries of the U.S.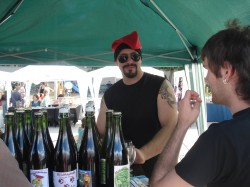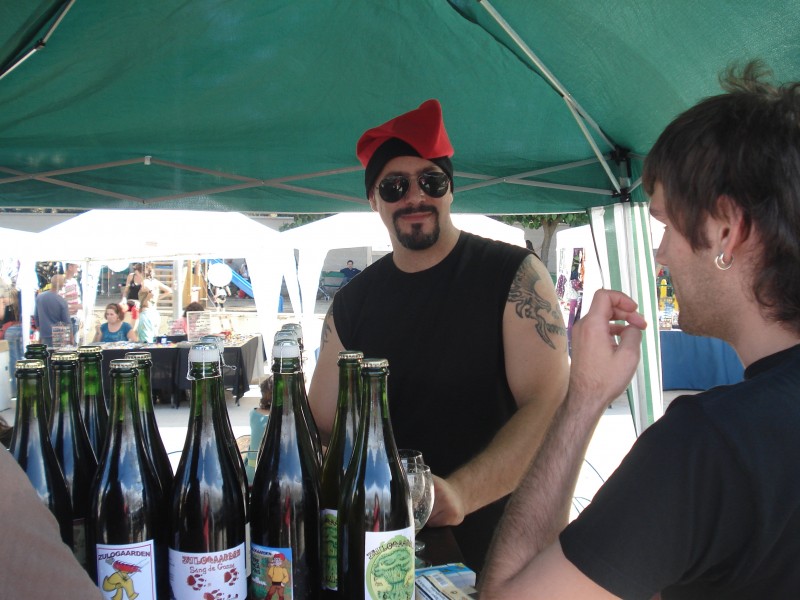 Here in Catalonia, a region of Spain where Spanish is a second language to that of Catalan, what has transpired is truly a revolution of ingenuity and flavor.  This is one that at the moment can only be found buried in these hills of Northern Spain but, as any revolution, will hopefully captivate change and inspire a new era for Spanish brewing.  Until then, this yearly festival is opportunity to experience a renaissance of beer production as it is just beginning.
Brian McGinnis, Wine Travel Writer for Wine Pleasures
Beer Sommelier, Guillrm Laporta shows us how to tate real ale during the Beer Festival in Mediona: