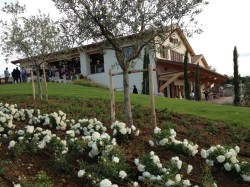 We exchange a few words with Giulia Gepponi from the Baldetti winery, whose wines are the yield of the harmonious fifty-year relationship between the Baldettis and their land in Cortona, Tuscany. Giulia shares the natural secret behind Baldetti's outstanding product, and those elusive qualities which set their wine apart from the rest. Baldetti are gearing up in anticipation for the Buyer meets Italian Cellar, which will take place between 4th and 6th November 2013 in Arezzo.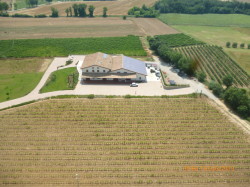 How long has your company been involved in winemaking? 
The Baldetti family has owned vineyards in Cortona, south-east of Tuscany, since the 1960s. Today, Alfonso Baldetti and his family manage the winery, and supported by a strong team, dedicate themselves to every stage of the wine-making process, beginning with the grape harvest. For Baldetti winery, making wine is both a tradition and a profession.
What makes your wine stand out? 
We admit we've profited from good fortune: our wines are naturally distinguished by our great terroir. And we believe that the real work takes place in the vineyard, not the cellar. Each of our wines is different, but on tasting you will notice that all our wines share two qualities: freshness and great energy. This is true not only of the sparkling and the white, but also the red: the tannins combine gracefully with the wine's acidity, which produces a beautiful result.

What can you tell us about the kind of consumers who drink your wine? 
We have a very wide range of customers, because we offer such a richly varied selection of wines. For example, we produce a Brut sparkling wine, Baldo, which is the perfect aperitif. Then there is our white wine, Chagrè, which  is very popular because although it is a slightly eclectic wine, it happens to pair perfectly with every type of food. Marius (Sangiovese 100%) and Crano (Syrah 100%) are also strong performers with our customers. Their freshness is really characteristic of our winery, and these two tend to be favourites with our long-term clients.
How would you compare the workshop methodology at Wine Pleasures to a large-scale wine trade fair? What are the strengths and weaknesses of both?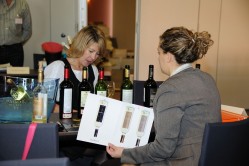 Well, this is actually our first time at a Wine Pleasures Workshop, so our opinion is perhaps uninformed. But from what we've experienced of Wine Pleasures, it seems a very professional organisation, with an impressive knowledge of the wine industry. We're very enthusiastic about the prospect of a shared dinner on the first day – we believe this is the perfect, relaxed environment to get to know our buyers. It seems Wine Pleasures shares our belief that it is the human element which is the keystone for success in any kind of business.
After a long day in the office and vineyard, which wine helps you to relax?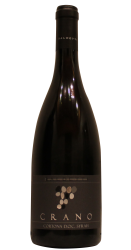 It depends on your mood, the day, and of course the season! Now that it's summer, and very sunny and hot in Tuscany, we would recommend Baldo, our sparkling brut, or our white, Chagrè – both are perfect for a summer's evening. But, come November, as the evenings become crisper and cooler, we would suggest our Syrah, Crano, or our dessert wine, Vin Santo Leopoldo.
If you are a wine importer and would like to attend the upcoming Workshop Buyer meets Italian Cellar (4-6 November 2013) as an invited buyer and meet Baldetti there are still places available!