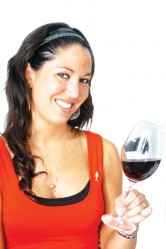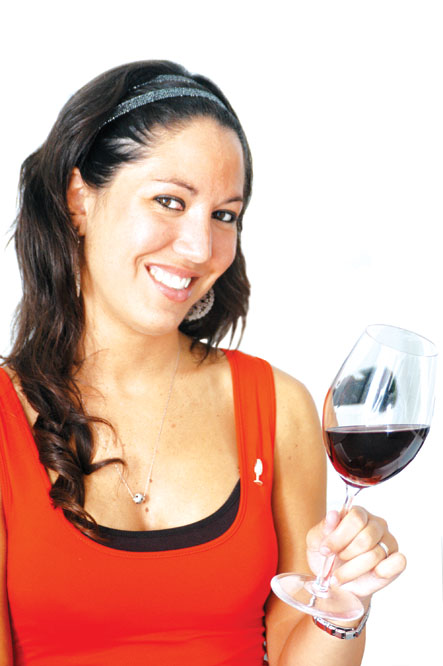 Mariana Gil Juncal, Editorial Director & Head Sommelier of the Baco Wine Club in Argentina, understandably has quite a bit to say about wines from Argentina. As Gil Juncal notes Argentina is ranked among the top five countries in the world regarding both wine consumption per person and production. This thirst for wine has led Argentina to produce superb wine selections from vineyards across the country.  Additionally, in the last ten years Argentina has begun to significantly increase its wine exportation outside of the country, and many view it as a top wine destination.
As one of the speakers at the 2011 International Wine Tourism Conference, we had the opportunity to speak with Gil Juncal's about wine tourism in Argentina and across the globe.  Below are Gil Juncal's responses to our questions:
1) As the 2011 Wine Conference takes place in Porto, Portugal this year, how do you view Porto as a wine destination?

Porto is a region with a particular charm, as the wines produced there are unique in the world. I've never been there, so I'm very excited to go. Especially since I am a big fan of wines from Porto. I am sure that first hand experience of this wine region that I have seen many times in books, pictures and videos is going to exceed my expectations widely.
2) Have you found the wine industry in Argentina receptive to consumers and private organizations such as the Baco Club? What types of events does your group coordinate?

The Argentine wine market is growing every day. There are plenty of wineries and thousands of labels. Therefore, there is a great receptivity to private wine clubs to advise consumers. Since there is a lot to taste but often many do not know where to start. They fear not having adequate knowledge to risk trying new labels, varieties or regions. Monthly, the Baco Club offers limited vine lots that are not in the market. These wines are only available to members. We organize meetings with members so they can try new wines, but above all learn to enjoy wine. My favorite wine tasting is the Wine Pentathlon, we presented it in February during the Paris Cookbook Fair. It is a wine tasting highlight – a game in which participants tastes 20 wines and different tests to stimulate all the senses. We believe that if kids learn and enjoy playing, adults can do the same!
3) As Argentina is a premiere region of new world wines, how would you describe the differences between the old world and new world wine cultures? What do you view as the strengths and weaknesses of each?

The old world has all the tradition and prestige that the new world is building. Everyone has very personal styles of wine that I really enjoy, although because I live in a new world country I think my palate is more new world In Argentina it is very difficult to get old world wines. However, I also love many old world wines (Porto, Sauternes, Burgundy, Barolo, Rioja).
The biggest strength of the old world is it's worldwide reputation, even a first time consumer knows that France, Italy, Spain and Portugal produce great wines. But at the same time, this denominations of origin that stood at the summit of glory are a corset  (with all the regulations); but luckily with the new winds that brought the new world, it is softening slowly.
On the other hand, in the new world varietals reign, all consumers know which variety they prefer (and have no idea what variety of wine is a Burgundy or Chianti). In general, the wines are drunk much faster than in the old world. They are also fresh and easy to drink. Much work remains in the world because there are many new players arriving in the international market of wine
4) How has wine tourism evolved in Argentina? Do you find many changes from when your organization was first founded?

Wine tourism has accompanied the rapid development of the wine in Argentina. 20 years ago I could say we did not have wineries ready for tourism. Today we have legislated some wine routes, the roads have signs to arrive to each winery…   Also wineries have trained personnel for international visitors, many have a restaurant, hotel, spa. They offer a diverse number of options to entice visitors. You can "work" during harvesting, pruning, make your own wine and obviously enjoy countless wine tastings.
5) What wine destination would you suggest as the site for the 2012 InternationalWine Tourism Conference?
Piamonte or Burgundy! But I love visiting vineyards, no matter where they are! That is the best way to learn every day.
Editor note. Funny she didn't go for Argentina for the 2012 Conference!
Join the International Wine Tourism Conference and network with Mariana and 200 – 300 more attendees. Mariana will be delivering a talk at the Wine Tourism Conference titled: Argentina: Vineyards North to South