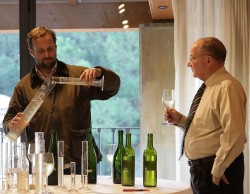 To say Mr. Agustí Torelló Mata established a prestigious winery would be an understatement, he has in fact lived and breathed wine for a lifetime. The family business and commercial brand started in 1993 but this is only a scratch on the surface of the 40 years of experience the founder already had in the industry. While he was the son of a musician and a tailor, his enthusiasm for Cava only grew through his young working experience, forced by the economic hardship of the civil war to leave school at 13 years old; Agustí started working with his uncle in a cava house. What he saw at first as some magical laboratory of no significance would eventually spark an interest and become his career and his passion.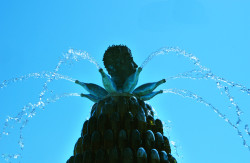 After moving to Valencia to study wine technology and travelling the world learning from each wine region he visited, the business was first born in 1954 as a wine laboratory analyzing and innovating in wine development for external wine companies. Over the years he became somewhat of a pioneer in the development of Cava fighting for the movement for recognition in the wine world. Agustí Torelló Mata now a winery in its own right stays a small family company benefiting from the very latest modern technology as well as traditional methods in cases where the quality could be compromised.
Proudly producing a "Penedés Cava" they are using 100% local grapes as they believe it is the only way to express the characteristics of the region from which such rich and varied conditions produce the best traditional cava grapes. One of only 6% of cellars making their own base wine, they ensure these old vines are producing the highest quality of grapes and closely control the entire process.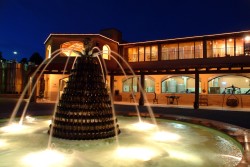 Full of character the bodega is a wine tourist's delight, the cellars and the visitor centre are a great representation of a modern Cava. A trip down to the cellars walks guests down the spiral stairs with beautiful roart iron hand rails and glass doors. A true difference is their desire to make the cellars less of a dark or dirty environment but instead a fresh enjoyable atmosphere, kept immaculately neat and even having artworks on the pillars.
Only producing Brut Nature and Brut, looking not to distort a classic dry taste, they also wish for their consumers to enjoy their cava as soon as possible after disgorgement. They best do this by completing the final stages of the cava process dependant on the orders they receive. Making a variety of specialty Cavas, Agustí Torelló is certainly a winery with an edge.
Tasting Notes from 50 Great Cavas 2014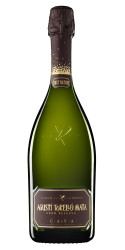 Brut Gran Reserva 2009 – Delicate ageing aroma with butter & toasted notes against a background of ripe fruit.  Fine smooth bubble. Ageing notes blend with ripe fruit & the toasted & nutty nuance. Elegant!
Rosat Trepat 2011 – Fresh summer raspberries open jubilantly on a crisp entrance . Notes of strawberries on the palate. Persistent bubbles. Crisp structure. Pleasant medium finish.
Gran Reserva 2009 – Complex with pear, quince & flowers on the nose. Creamy mouthfeel of light caramel balanced with fresh apple acidity. Long persistent finish.