Los próximos días 1 al 4 de febrero 2010,  se celebrará en la comarca del Penedès en el Barceló Montserrat Hotel la 2ª edición del Wine Pleasures Congreso y Workshop de Enoturismo.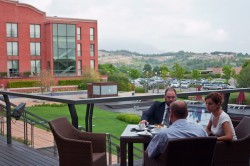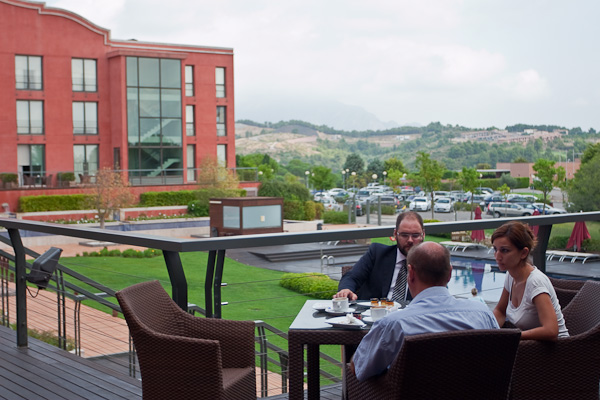 The Barceló Montserrat Hotel es un hotel con encanto situada en la La Beguda Baixa en la provincia de Barcelona. Entre el Mediterráneo y las montañas de Montserrat encontramos el hotel, un lujoso edificio constuido siguiendo los parámetros estéticos del estilo modernista de la zonza del Penedès, comarca caracterizada por sus vinos, cavas y gastronomía. Al estar en una zona vinícola y a sólo 30 mins del aeropuerto internacional de Barcelona y a 40 mins de la cuidad de Barcelona es un lugar ideal para llevar a cabo el Congreso y Workshop Internacional de Enoturismo.
Los salones comprenden de vistas impresionantes de la montaña de Montserrat así como una capacidad suficiente para atender la demanda de los numerosos bloggers y twits que asistirán.
Congreso Internacional de Enoturismo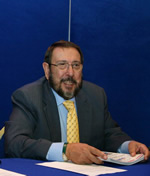 La 2ª edición del Wine Pleasures Congreso & Workshop Internacional de Enoturismo reunirá a los profesionales de enoturismo de todo el mundo para exponer, discutir, reflejar y desarrollar sus ideas. El programa de la conferencia brindará muchas oportunidades para establecer contactos profesionales. Durante 3 días se impartirán más de 40 seminarios, charlas, workshops y debates.
Las personas interesadas en hacer una ponencia durante la conferencia deberían llenar el formulario Speaker Proposal Form
Programa "After Congreso"
Para fomentar el networking entre los participantes se ofrecerá un programa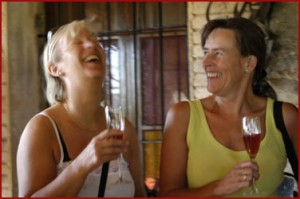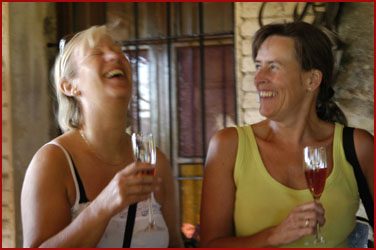 de actividades enoturísticas por las tardes que comprenderán de visitas bodegas y culturales así como actividades enoturísticas en el mismo hotel. Algunas de las empresas que colaboran durante la 1ª edición 2009 son las siguientes: Art Cava, Bohigas, Haciendas de España (Cava Village), Bodegas Torres, Vilarnau y Vinseum.
Workshop Enoturístico
El Wine Pleasures Wine Tourism Workshop tiene como objetivo ser el punto de encuentro anual para tanto los proveedores de productos enoturísticos (bodegas, museos, centros culinarios, enotecas, hoteles, restaurantes, tiendas especializadas, agencias turísticas, proveedores de servicios complementarias – globos, bicis etc, administraciones locales, rutas del vino etc) y los Tour Operadores (TTOO) y las Agencias de Viaje  (AAVV) internacionales.
El evento ofrece a cualquier tipo de proveedor de productos enoturísticos la posibilidad de contactar en profundidad con TTOO y AAVV internacionales. Mediante la participación en dicho evento, tanto los proveedores como las empresas compradoras se benefician de la posibilidad de conocerse mutuamente en un entorno eficaz, de bajo coste económico y cómodo, permitiendo la realización de transacciones comerciales favorables para ambas partes.
Wine Pleasures International Wine Tourism Conference and Workshop – 1-4 February 2010 – linking, developing and supporting wine tourism worldwide.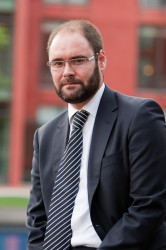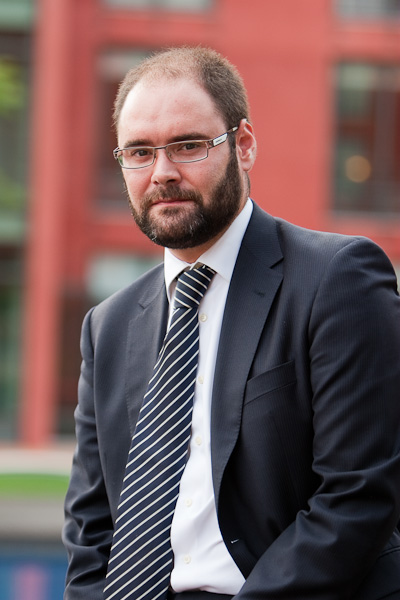 A continuación ofrecemos una entrevista con  Javier Garcia Castro, Director Hotel Barceló Montserrat**** que nos explica un poco sobre el hotel, la arquitectura y su experiencia en cuanto a enoturismo en el hotel.
Verán las fachadas del hotel así como la zona de descanso entre ponencias.
Anthony Swift
General Manager for Wine Pleasures