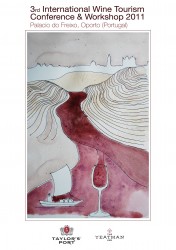 Some 300 wine and travel lovers and professionals will descend on the The Great Wine Capital of Oporto, Portugal from 30 Jan to 3 Feb for the 3rd Intertational Wine Tourism Conference & Workshop. Five days of pure unadulterated wine reverence. The conference will throw speakers, tour operators, wine experience providers, delegates and media representatives from every continent together to decant and savour 3 days of talks, panel discussions, workshops, winery visits and a great deal of wine tasting.   
The Destination/Sponsors: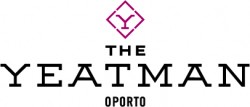 As an emerging wine destination, Portugal provides an ideal spot for the conference, which will take place at the Pousada do Porto, Palacio do Freixo, on the banks of the river Douro. With over 350,000 hectares of vineyards and more than 250 grape varieties, Portugal asserts itself as a perfect setting for convalescing the global wine tourism network. Sponsors for the event include The Yeatman Hotel and Taylor's Port (Premium Sponsors) and Sogrape Vinhos (Silver Sponsors) and many many more.
Speakers/Presentations/Social programme: 
H.R.H. The Duke of Braganza is the Opening Plenary Speaker together with Manuel de Novaes Cabral (Great Wine Capitals Global Network Porto City Council) Other Plenary speakers include Paulo Alexandre Caldas, President RECEVIN on The Territory's Commitment to Wine Tourism, Susanna Tocca, CEO DOC-DMC on Portugal an Undiscovered Grape Escape Destination and Daniela Mastroberardino (Movimento Turismo del Vino, Campania, Italy)Wine Tourism Movement in Italy: current experience and future prospects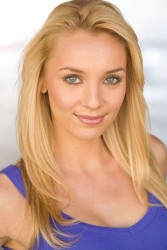 As well as a session with Celebrity Wine Review TV, hosted by Hollywood actresses and wine presenters – Charity Winters and Desirée Anderson, a selection of speakers with over forty presentations will be held throughout the conference. Anything from How to Enjoy New Ways of Drinking Port with Ana Ferro, Wine 'Therapy' Tours, with journalist Jochen Erler, Offering Tourism in the Douro from a smaller vineyard's perspective with Sophia Bergqvist, Cracking the American Market: The Battle for the Minds and Loyalty of the U.S. Consumer with Jayme Simoes, Wine & Tourism on Smartphones with Emmanuel Rinn & Nicolas Demont to getting sound advice from the many social media related talks such as Beyond the Brochure- Blogging with Personality & Content That Connects with Marcy Gordon (Come for the Wine, USA), are on the agenda.  
Wine enthusiasts from all over will get the chance to hear from a diversity of experts including Charles Metcalfe, George Sandeman and Adrian Bridge on panel discussions, symposiums and workshops, to really get to the bottom of the bottle. There are also a number of after conference activities such as The Great Spanish Wine Quiz, Port and chocolate matching with Sogevinus and an evening social programme including a panoramic bus tour, a trip on the Douro and dinners in restaurants and Port lodges.
International Wine Tourism Conference 2011 
Wine Tourism Workshop: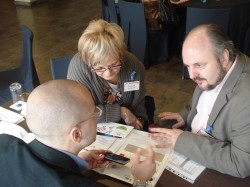 Tour Operators attending will include agents specializing in FIT, Group and MICE travel, combining those who already offer wine and culinary tourism, and those who wish to expand the wine tourism network by offering this to their clients. Tourism agents and wine experience providers will have the chance to network at The Wine Tourism Workshop, extending their existing contacts and business relationships to gain bookings and feedback on consumers in the wine tourism industry. Grape escape destinations with representation include Austria, Croatia, Italy, South Africa, Spain and of course the hosts Portugal. Workshop dinner a wines  is sponsored by the Movimento Turismo del Vino, Italy.
Tour Operators include: 
Sebastian Ernst & Petra Wagner GbR (Germany), Vivian V Russell Travel (CA- USA), Wings Travel Services (NY – USA), The Travel Center – American Express (PA – USA), Kipling Travel (Denmark), Epicopia (McCabe Travel Group): A Collection of Food & Wine Travel Experiences (Texas – USA), Eli Event & Travel (Sweden) ,Fine Wine and Gourmet Travel (Miami – USA), Grupo Natura – Baccus Wine and Food (Spain) ,Thomas Schilde – Group & Incentive (Germany) ,Oeno Com (France) ,Shell Seekers (UK) ,TMT (Ireland) ,J & B Concierge (Czech Republic) ,Inteletravel (California – USA) ,Art Tours (Germany) ,Reiseorganisation Schmitzberger (Germany) ,Ianazzi Enterprises (NY – USA) ,LTM Luxury Travel Management (Poland), Alfran Tour Operadora de Turismo (Brazil) ,Holiday Trip (Colorado – USA), International Tours (Texas – USA), Far Eastern Travel International (NY – USA) ,Corporate Flyers (India), TUI – Le Passage to India Tours & Travels (India) ,Aaeros Travel (Texas – USA) ,Vineyard Adventures (Italy), Reisbüro Porto Villas (Germany). 
Bloggers/Media Fam Trip 8 day trip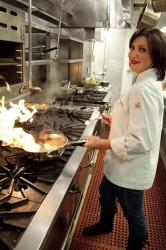 Some 20 wine & travel bloggers and journalists alike will be looking forward to the Bloggers & Press Fam Trip. The trip includes an 8 day schedule packed with winery visits, conference talks, wine tastings, cooking demos, wine hotels and lots of surprises. Bloggers and media confirmed to date are travelling from Argentina, Austria, India, USA, UK, Latvia, Russia, Spain and Italy.  Just added to the group is Hell's Kitchen Season 7 winner, Chef Holli Ugalde
Delegates: 
To attend the International Wine Conference 2011 and gain the chance to exchange ideas with wine professionals and the key players in wine tourism, simply go to the Wine Pleasures website and complete the Delegates Registration Form. Delegates are advised to register as soon as possible to ensure a place. Price of a 3 day ticket (Mon 31st Jan – Wed 2nd Feb) is 195 euros. Sales end January 25th 2011. Price of a 1 day ticket is 90-95 euros.
Social Media/iPhone Application: 
Throughout the three-day wine, food, and travel lovers will be able to connect with the International Conference and get  daily news and updates through the Wine Pleasures Blog,  Facebook, Twitter, Youtube and LinkedIn.  Twitter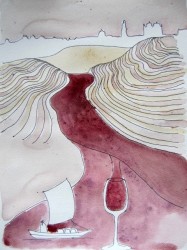 hashtag is #winetc
There is a free iPhone application for the event .- IWTC -2011.
Wine Painting Auction for Charity:
The painting on the cover of the 2011 International Wine Tourism Conference brochure has been painted by Gabriela Gonçalves with wine and the original will be auctioned during the conference. Proceeds will be go to Charity –  Novo Futuro