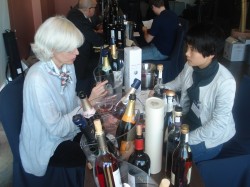 The 2011 Wine Pleasures Workshops Buyer meets Iberian Cellar and the International Organic Workshop closed last week, following a great week of business, meetings and networking.
This year's 7th Wine Pleasures attracted more than 60 wineries represented on 41 workshop tables from 27 Designations of Origen. The number of wine importers  was 45 reflecting a 17% increase on last year and total attendance including Hosted Buyers reached 98, an 11% increase on 2010 (unaudited figures). Hosted Buyers at the show undertook more than 900 Pre scheduled appointments, 67% increase on 2010 (subject to final confirmation).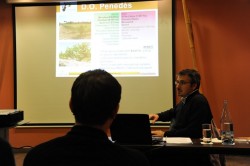 The event kicked off with an interesting seminar titled the Surprsing Diversity of Iberian Wines given by Isaac Fernández. Wine importers reported that it was well pitched catering for both ends of the Iberian knowledge spectrum.
Many new features were launched at this year's Wine Pleasures Workshops to include blogging of interesting stories from both producers and buyers. Also Wine Pleasures organised a winery visit programme for buyers travelling from far away markets such as Canada, China, Japan, India, Russia and USA visiting wineries in Conca de Barberà, Costers del Segre, Penedès and Priorat.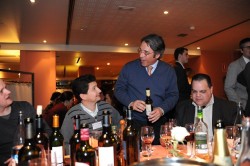 Other highlights included lunch and dinners where producers and importers get to try a wide range of cuisine and wines represented in the workshop.
We would like to recognise Beth and John Ingham for their efforts to help run a smooth and well organised event.
Producers who missed the Workshop or simply didn't have any wine left to export and would like to attend the 2012 event should keep up to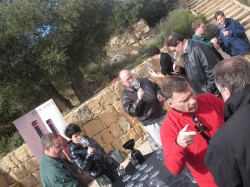 date through the Wine Pleasures web site. 
Dates for the 2012 Wine Pleasures Workshops have yet to be decided.
The Wine Pleasures Team