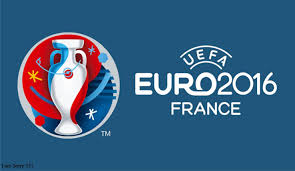 Euro 2016 Wine Correlation Theory – what's that ? Wine Pleasures has developed a theory which will virtually guarantee that you can pick a winner at the Euro 2016 Tournament. So if you fancy a punt at the bookies heed the theory! Successful teams at European and World Cups almost always produce wine. How well a team does is directly related to how good the wines are coming out of that country. So let's look at some of the 2016 group games so far:
France vs Romania 2 -1 France, clearly a superior wine making country.
Albania vs Switzerland 0-1 A no brainer if you happen to know Switzerland is making great wines. Albania does produce wine.
Wales vs Slovakia 2-1 Must be due to the sparkling wines coming on in Wales.
England vs Russia 1-1 No comment.
Turkey vs Croatia 0-1 Two countries making great wine.Could have gone either way.
Poland vs Northern Ireland 1-0 Are Poland must be making some wine?
Germany vs Ukraine 2-0 Some good wines coming out of Ukraine but not good enough against Germany.
Apply the theory to upcoming games – Coming up:
Spain vs Czech Republic – No brainer result in terms of wine
Belgium vs Italy – again another no brainer at the bookies
Ireland vs Sweden – Tricky one. Go for Sweden or a draw
Austria vs Hungary – even stevens? Hungary should have the edge.as some wines were at IWINETC 2016
Portugal vs Iceland – Another no brainer
Apply the Euro 2016 Wine Correlation Theory to other games and you'll get the final two teams and win yourself a fortune at the bookies
Enjoy the games and the wines from their respective countries!
By Wine Pleasures