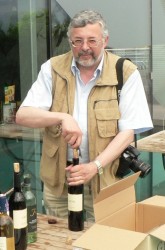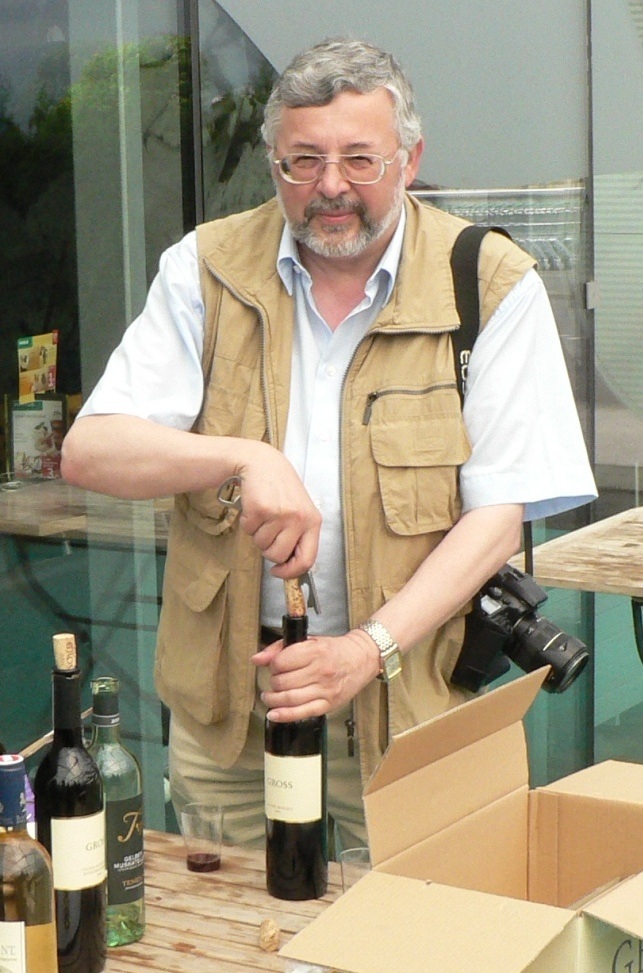 Wolfgang Volk, CEO of Arttours, placed close to one thousand clients on wine tours across Europe last year, offering tailor-made tours, with over two hundred of these operating across Germany. A slice of culture is what matters to Mr. Volk; Arttours not only touring the wineries, clients are offered the works, taking in the architecture, local restaurants and neighboring cities to get a true taste of the wines and their influences.
As one of the attendees at the 2011 International Wine Tourism Workshop , we had the opportunity to speak with Mr. Volk.  Below are his responses to our questions:   
1) As the 2011 Wine Conference takes place in Porto, Portugal this year, how do you view Porto as a wine destination? Porto is a wonderful wine destination. It's perfect for a wine tour. An old city with the Port-Cellars and the Douro River with its vineyards. So you can combine a city trip with beautiful landscape and boat trips.
2) As a travel agent based in Germany, what could you tell us of your typical clients tastes in wine? Which destinations do you currently offer to your clients?We offer several destinations for wine tours: Incoming: Rhine, Moselle, Nahe, Ahr: 4 wine regions in 4 days, Franconia with Würzburg, and Kaiserstuhl Baden Outgoing: Italy: Villas and Wine in Veneto (Prosecco region), Piedmonte, Tuscany. France: Alsace, Bordeaux region, Bourgogne, Champagne. Austria: Styria, Wachau, Burgenland. Spain: Rioja, La Mancha, Pénédès, Navarra, Castillia and Leon. Portugal: Porto and Douro Valley. Hungary: Tokaj. South Africa: Cape Region.We have had good experiences especially with the cordiality of the reception towards our guests in all countries and on all tours that have been pre-organized and undertaken much to the complete satisfaction of our clients upon the completion of each tour. We attend to the full range of organization of all activities from beginning of the booking through to: booking the hotel, arranging the wine tasting at different types of estate wineries, special choice of typical local restaurants, including of the culture of the regions, in particular the architecture of the wine estate
3) As you work with a number of different industries, such as food, wine and hospitality, what do you find to be the strengths and weaknesses of each? Which industry do you find yourself dealing with most when you organize a trip?
4) With wine tourism growing across the globe, how would you describe the differences between the old world and new world wine cultures? What do you view as the strengths and weaknesses of each? As our business, at the moment, is primarily focused on wine countries of the old world, we can only give an assessment of their advantages. They offer classicism in keeping with the wines, in their production methods as well as adherence to traditions herein employed. We shall start with wine tours to the new wine world countries as of the beginning of 2011.  
 5) What wine destination would you suggest as the site for the 2012 wine conference? I would propose for the 2012 wine conference the city of Mainz, Germany. Here in the heart of 6 famous German wine regions (Rheingau, Rheinhessen, Nahe, Mittelrhein, Pfalz, Mosel) we find one of the oldest and most interesting cities of Germany. All areas of interest are reachable in 10-100 km. More than that Mainz has also excellent flight access with the airports of Frankfurt/Main International and Frankfurt/Hahn International Low Cost AP. By the way Mainz is also the headquarters of the "Deutsches Weininstitut" (DWI). 
6) As Portugal is of interest to you, what other countries do you take/would you like to take wine lovers to? In future we would like to take wine lovers to wine discovery destinations such as Chile, Argentine, Australia, New Zealand and an extension to our current travel offer to South Africa in accordance with our experience gained there to date.
If you are a wine tourism experience provider looking to reach out to new clients then you should really be attending the 2011 International Wine Tourism Conference and Workshop and make a date to meet Wolfgang ofArttours, and some 40 – 45 other travel organisers at the Workshop.
Editor note. Wineries may be interested to know that there is a talk within the International Wine Tourism Conference Programme on Wine Architecture titled Winery Architecture for Better Production, Image, Branding Wine Tourism & Wine Sales Carles Sala & Relja Fulusic (Sala Ferusic Architects, Spain)