The Wine Pleasures B2B Workshop Buyer meets Cellar is a unique event connecting boutique wine producers with serious wine importers.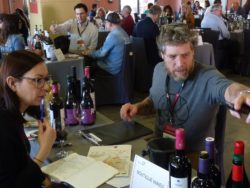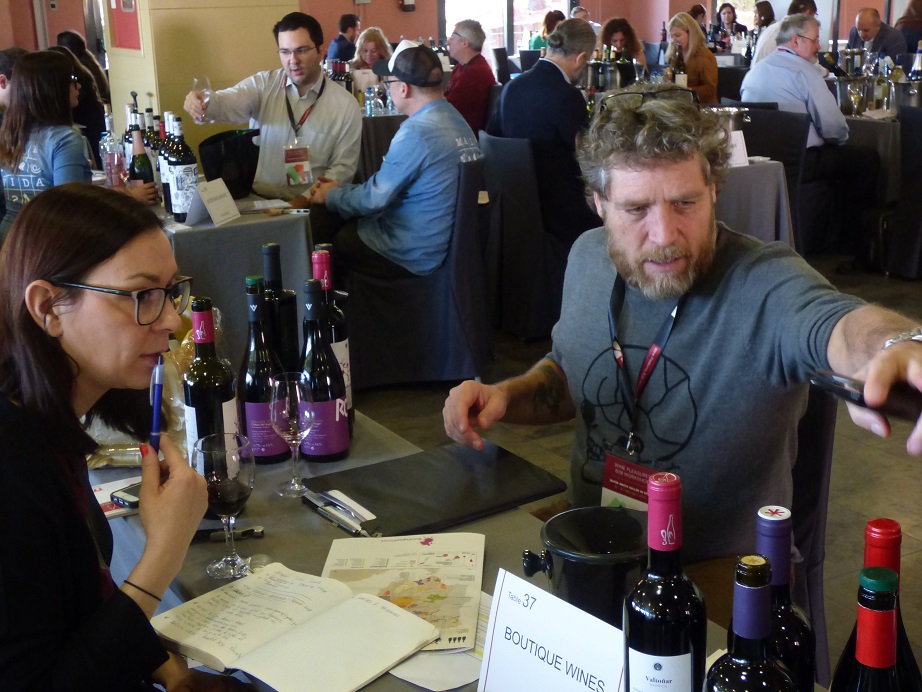 The 2019, Wine Pleasures B2B Workshop will take place, once again  in Italy's Tuscany region and close to Florence Airport. 2019 will see for the third year running the participation of boutique wine producers not only from Italy but also from  European countries such as:
Austria –Armenia  – Azerbaijan – Bulgaria – Croatia – Bosnia – Germany – Georgia – Greece – Hungary – Macedonia -Moldova – Montenegro – Romania – Serbia – Slovenia – Turkey.
The workshop provides an excellent opportunity for boutique producers  from all of the above countries to find wine importers searching for wines and producers not usually present at the large trade fairs. Many of the wine importers attending the event are especially attracted to the Workshop by the range of Eastern European wine producers attending.
The Wine Pleasures Workshop is the most comprehensive and cost-effective way to increase your exports and your network through meeting top international wine importers, face-to-face, under one roof and during two and a half days.
The Programme
The event enables boutique wine producers and wine importers to hold pre-scheduled one-to-one business meetings with relevant, quality wine importers. These meetings are each 25 minutes in duration and serve the dual objectives of meeting new contacts and/ or maintaining existing relationships. The workshop programme also includes meals, refreshment breaks and evening functions which offer valuable social networking opportunities.
Monday, 23 October, 2019
Florence Airport shuttles to  World Heritage Site of Villa "La Ferdinanda" at Tenuta di Artimino (Accommodation & Workshop venue) every two hours between these times:
09.00 – 17.00
17.30 – 18.30 Registration of participants
18.30 – 19.00 Welcome and meeting
19.00 – 20.25 Wine tasting & time for scheduling extra appointments
20.30 Dinner in the hotel
Tuesday, 24 October, 2019
09.00 – 10.00 Workshop opens – time for tasting and/or scheduling extra appointments
10.00 – 13.00 One to one meetings with wineries
13.00 – 15.00 Lunch
15.00 – 15.30 Free time
15.30 – 18.30 One to one meetings with wineries
20.30 Dinner in the hotel
Wednesday, 25 October, 2019
09.00 – 10.00 Workshop opens – time for tasting and/or scheduling extra appointments
10.00 – 13.30 One to one meetings with wineries
13.30 – 15.00 Lunch & end of workshop
Venue
The Wine Pleasures Workshop Workshop is hosted at the  Hotel Artimino  The Hotel Artimino is located close to Florence Airport and offers a hassle free environment where all participants can focus on business.
Preferential rates apply to event participants. There are no other nearby hotels but plenty in Florence to suit various budgets but you will need your own car to move back and forward for the 45 min journey each way to the event venue.
Participating Wine Importers  
To view a list of participating wine importers 2018 and for 2019 when available (around June 2019) please click here>>
Registration
Early bird registration now open! Register as participating winery here>>
Sponsorship Opportunities
If you represent wineries from a specific region or a whole country and would like to organise a Master Class for the wine importers registered to attend the event then please view the Sponsorship Prospectus here>>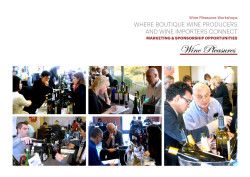 *Attendees must aim to get a flight to Florence as landing in Rome or Milan will mean a 3-4 hour journey to get to the Workshop venue. The following airlines fly to Florence: Aeroflot, Air Berlin , Air France, British Airways, Blue Panorama, Air Dolomiti, Delta, Etihad Regional Niki, KLM,  Iberia,  Lufthansa, Swiss, Brussels, Vueling,  City Jet,  Blue Air and of course Alitalia.
If you are going to rent a car then please take our advice and do NOT rent from Locauto or Enterprise. Find out why in the article Avoid Locauto like the Plague>>