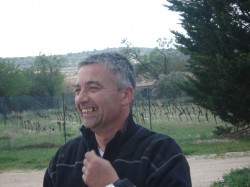 The organic winery of Domaine De Soulié is named after winemaker Remy Soulie, sounding loosely like soleil, which of course means sun in French. Aptly named as Remy, who, despite not speaking a scrap of English or Spanish, had us all in fits of laughter from the moment he welcomed our Norwegian wine lovers. We stood at the entrance to his property looking over the luscious land that basks under the Saint Chinian appellation. The appellation is one of the best known in the region of Languedoc-Roussillon, which is blessed by a benevolent sun that produces prevalent vineyards and wines with a fruity palette.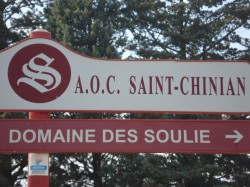 Domaines de Soulié, located near to village Assignan, have been winemakers since 1610, going organic in 1968.  As Remy explains with the aid of a translator, that the vineries span 25 hectares of clay-limestone soils, giving home to an average of 4,000 vines per hectare with ten grape varieties including Syrah, Grenache and Pinot. Goblet pruning, a method traditional to the region is still used on the older vines. Saint Chinian reds can tend to be more tannic than other Languedoc wines, but Remy's skills as a winemaker produce delicate full-flavoured wines that are perfect in the hot dry summers.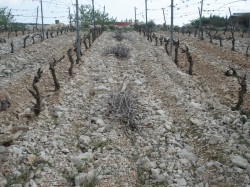 We sampled a glass of 2007 Chateau Soulie des Joncs, a rich red that had been barrel-matured for 24 months, producing a balsamic and smokey nose, with a flexible tonic taste. Barely able to resist, we then glugged down a 2009 bottle of sunny, thirst quenching Rose in the record time of 15 minutes (between three of us!), before breaking out into more peals of laughter.
Here's a video shot during our visit with Oslo based wine club DPD. Wine Pleasures organises tailor-made wine tasting tours for groups and individuals.